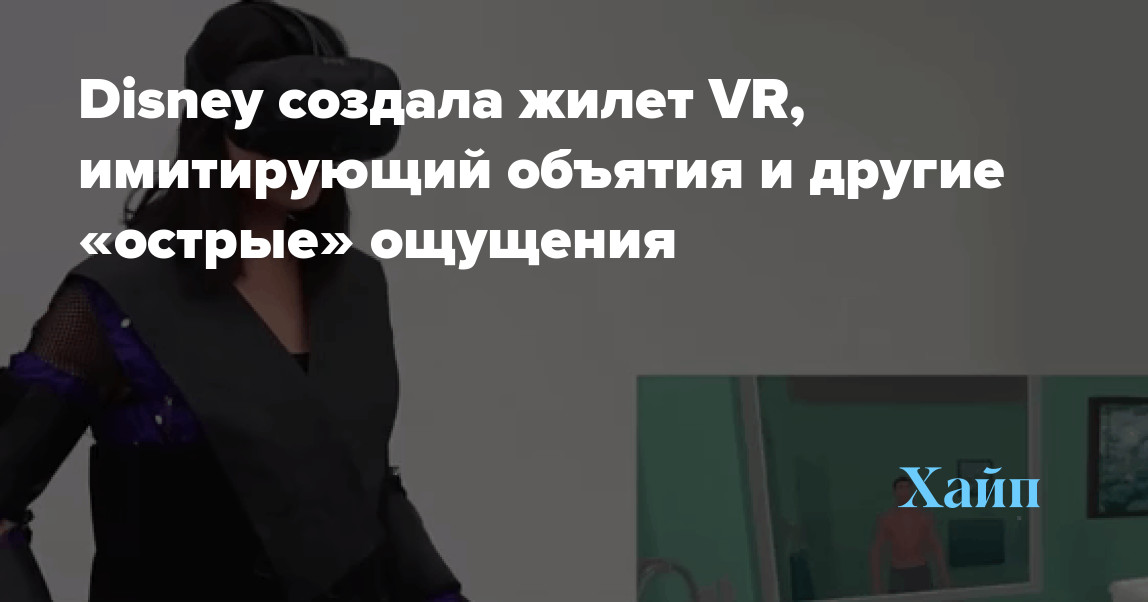 Disney Creates VR Vest to Simulate Hugs and Other Thrills
Disney, the company behind childhood favorite cartoons such as The Lion King and Tarzan, has teamed up with the MIT Media Lab and Carnegie Melon to bring the fairy tale to life. More specifically, 26 self-contained airbags, combined inside a modified life jacket, form the so-called Force Jacket – a jacket that can simulate a hug or other sensations, such as "snakes moving through the body."

Futurism
Each airbag is autonomous and can quickly inflate or deflate, creating a point-like sensation of touch on the subject's torso. According to the project team, there are seven different levels of pressure that can be adjusted, ranging from "gentle embrace" to "powerful blow".
The goal of the project was to create effects that go beyond the usual vibrational "noise", and will simulate "earthquakes" or "real shocks," the developers say.
The Force Jacket, by varying the pressure and area of ​​impact, can simulate both the gentle tapping of rain drops on the skin and a pulsating sensation by propelling an air cushion near the wrist. The project team even says that the vest is capable of imitating "adult" and "childish" hugs, depending on how you adjust the strength of the hugs in the application.
This is far from the first attempt to make virtual reality even more real by selectively modeling physical sensations. There is already a "Glove of Sensations" that allows you to feel physical touch in VR, and even whole tactile costumes that create a "sense of touch" through vibrations. But this is the first time that air cushions, rather than electrodes or vibration motors, have been used to simulate tactile experiences.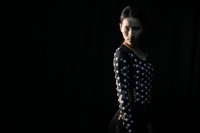 Skinterface Tactile Suit
But, as before, VR accessories are quite expensive (and have limited usefulness for most users), which makes them unattractive for widespread production and distribution. So it's likely that Disney's Force Jacket will appear in one of the company's theme parks or theaters before sensory VR accessories hit store shelves.
But will something like the Force Jacket be popular with consumers?
To be honest, this is a bit weird. I'm not sure if I would like something to squeeze my hand (like a blood pressure monitor) outside of a medical examination. Plus, 100% of the time, a real hug will be much more pleasant than the tactile sensation inside a vest filled with air. Whether those sensations will be "nicer" in Disney World's dodgy "4D" cinematic experiments, we'll see! – Victor Tangerman, a journalist from Futurism, shares his experience of "virtual hugs".