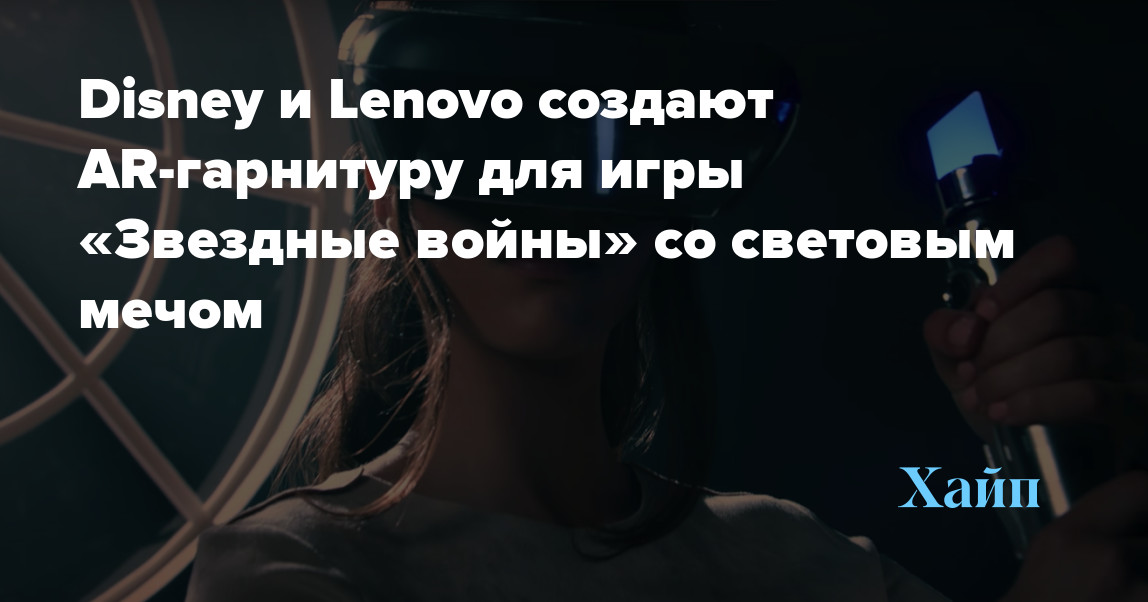 Disney and Lenovo create an AR headset for the Star Wars game with a lightsaber
As part of WWDC, Apple demonstrated a demo version of augmented reality, which it used in the iPad to recreate the famous hologram of the game Dezharik from "Star Wars".
Recently, Lenovo and Disney announced that they are creating an augmented reality platform that can be used to bring games and other projects to life. The product will use two parts. The first is a new headset with augmented reality, created jointly with Disney. To start the game, you need to connect your smartphone to a special device in the form of a helmet, similar to the one used for VR.
Several different applications have already been advertised, including a hologram game in which animated holographic monsters move on top of a table or other surface, as well as a battle in which tiny animated rebel characters collided with AT-AT combat vehicles from Star Wars.
All these applications fall under the brand name Jedi Challenges, and, of course, this name implies the use of a second special gadget-a lightsaber.
There are no details about the lightsaber yet, but it's not difficult to guess what it will look like: the user puts on a Disney/Lenovo headset and, just like Luke Skywalker did, starts fighting with an AR-sword.
Nothing has been reported about the launch date yet, the manufacturer promised to tell about the details in the next few months. It is worth noting that Disney is confident in the project's capabilities, predicting success. There remains only one question-will there be a sufficient number of interested buyers? Although on the other hand, exactly the same doubts initially arose about the world-famous game Pokémon Go. And taking into account the large army of "Star Wars" fans, we are sure that the new Disney product will be a success.