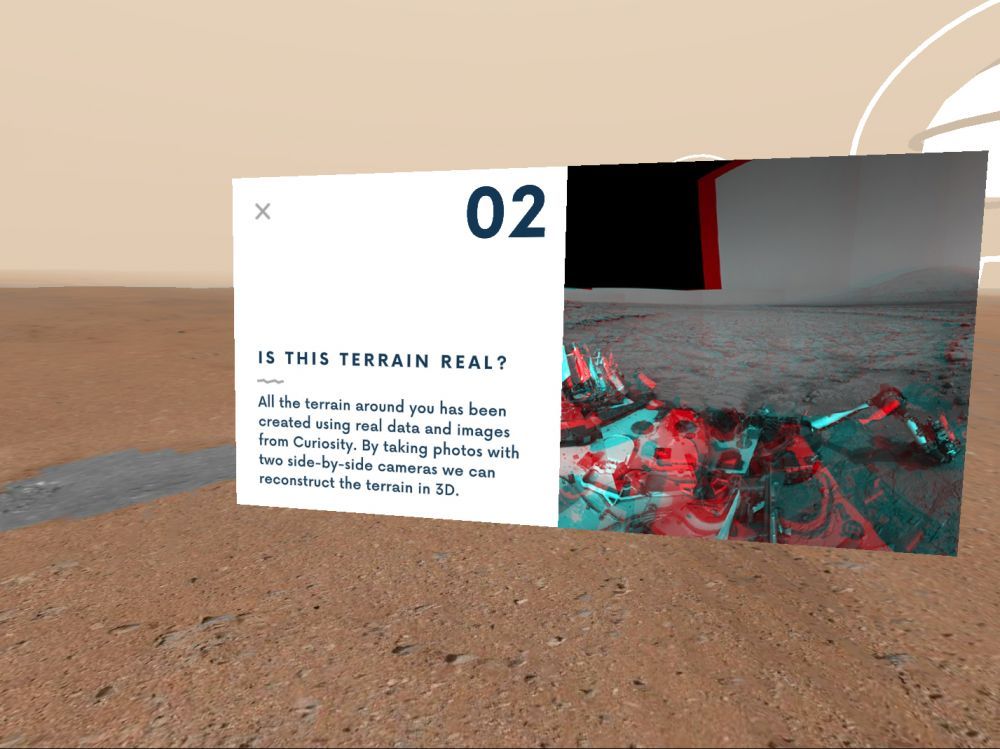 Discover Mars in virtual reality
Access Mars offers the possibility to follow the path of the Curiosity module and observe the red planet through the cameras of the craft. Initially, the application (in a more "pro" version called OnSight) was used by Nasa scientists working on Curiosity but the US agency has developed in collaboration with Google a consumer version compatible with desktops, mobiles and especially virtual reality headsets.
Access Mars allows anyone with an Internet connection to take a guided tour through the experience of scientists. A short film explains what the Curiosity rover is doing and details its spectacular landing in 2012. Users can also visit the four sites that marked the course of the Mars Science Laboratory (another name of the craft): its arrival site, the Murray Buttes area reminiscent of the landscapes of the American West, the Pahrump Hills outcrop and the Marias Pass region. On its sites appear icons identifying objects of scientific interest, such as rocky outcrops and mud fissures, on which Curiosity has looked. In addition, the rover's latest location on the lower Mount Sharp will be periodically updated to reflect the progress of the mission. Access Mars was created from data collected by the Jet Propulsion Laboratory and is based on WebVR, an open source programming interface, which makes it possible to adapt virtual reality to Internet browsers.