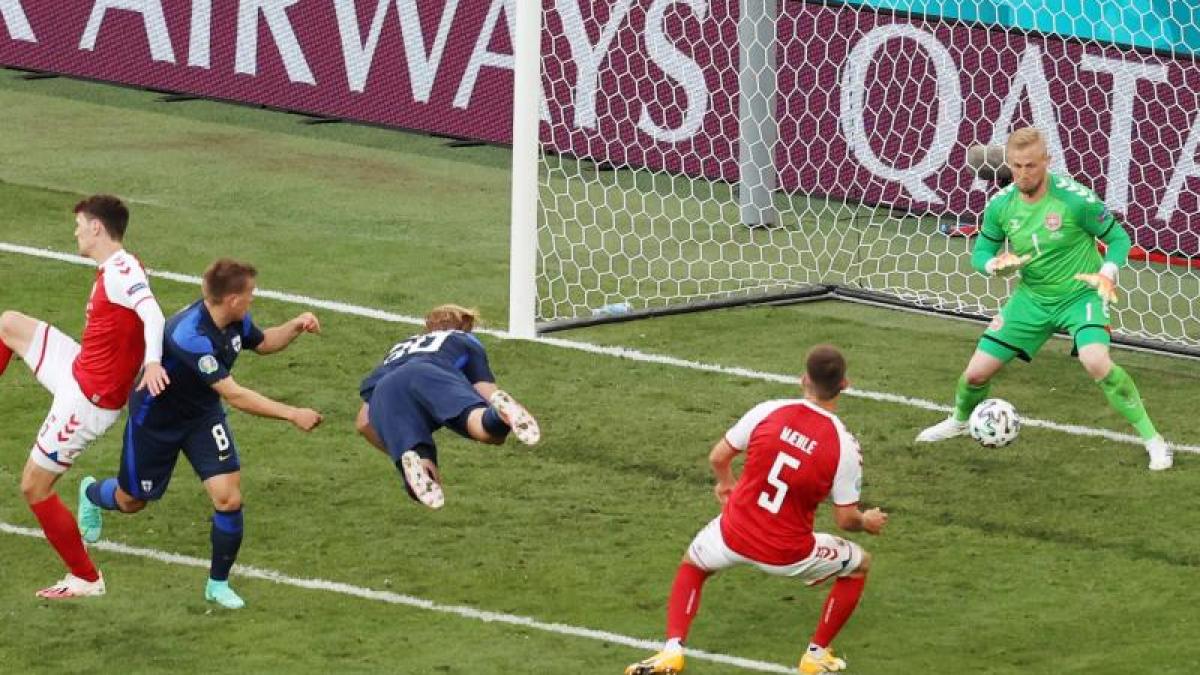 Denmark loses to Finland after Eriksen shock
Published on 12.06.2021
Copenhagen (dpa) – Denmark has lost the European Championship preliminary round against Finland, which was interrupted for over an hour and a half after the collapse of football star Christian Eriksen.
The game in Group B on Saturday night in Copenhagen ended 0:1 (0:0) from the point of view of the hosts. Joel Pohjanpalo, on loan from Bayer Leverkusen to Union Berlin last season, scored in the 60th minute.
Eriksen had collapsed in the 43rd minute and remained motionless. Immediately summoned helpers had initiated life-saving measures. The Danish federation later gave a cautious all-clear after Eriksen was taken out of the stadium and to the hospital after minutes of treatment. The 29-year-old is "awake and is in the Reichskrankenhaus for further examinations," the association wrote on Twitter. The match was restarted at 20.30, according to the European Football Union at the request of both teams.
© dpa-infocom, dpa:210612-99-968686/2
EURO 2021
Match data Denmark-Finland
Homepage of the Danish team
Infos about the Danish team
Homepage of the Finnish team
Information about the Finnish team