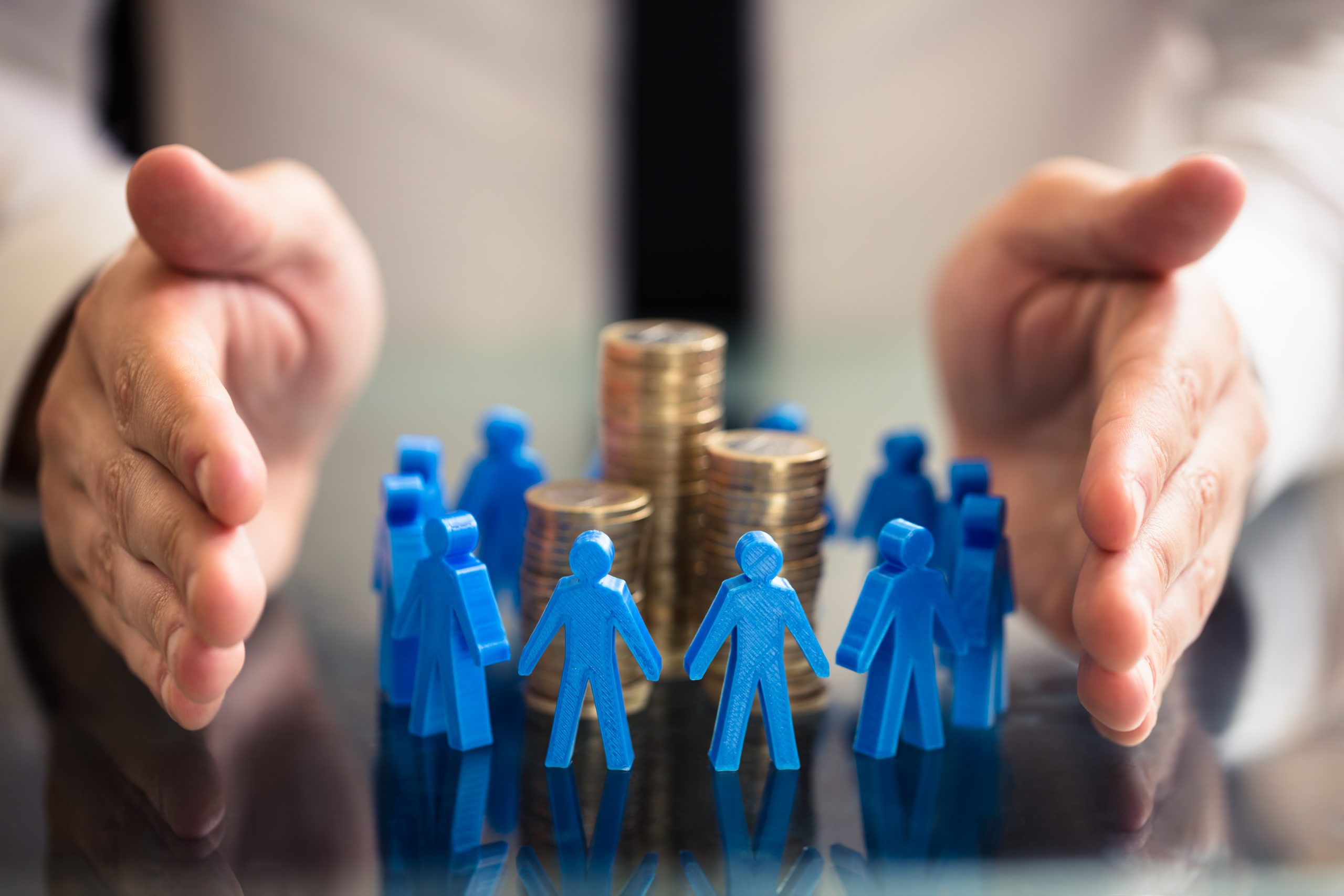 Dbrain is an open platform for crowdsourcing in the field of AI

According to the research company Tracticathe global market for artificial intelligence software will grow rapidly in the coming years. Revenue is expected to grow from $9.5 billion in 2018 to $118.6 billion by 2025. The main role in this will be played by automation based on machine learning technology, in which people have an important role to play.

Data is more important than algorithms

Most AI systems today are based on convolutional (CNN) and recurrent (RNN) neural networks. They solve the tasks of classifying objects, helping to recognize verbal commands, handwritten input, goods on shelves, faces in photos, car numbers, road signs and other typical data.

Such networks are relatively easy to create (there are many ready-made tools that speed up development), but it is difficult to configure. This requires huge amounts of data, which is currently available only to the largest companies at the level of Google and Facebook.

Moreover, the main model of neural network training is training with a teacher. That is, a group of people constantly monitors the quality of data at the input, evaluates and corrects the result of the neural network. With each cycle, its accuracy increases, and there are indefinitely many such cycles required. Therefore, the approach was called man in the loop — "a person in a loop".

How AI creates jobs

Simply put, to teach an AI to do routine work, you first need to do it yourself. To do this, you need to first sort the data manually and provide them with labels. The giants of the IT industry hire thousands of people to perform these boring tasks. People spend hours sitting in front of the monitor and mark different objects in photos or type words and numbers they see on them.

If you need a quick result at any cost, this tactic is justified, but what should startups do with every dollar in their account? Where can I get the data for training? Who should be assigned to process them? As an option — you can use crowdsourcing technology and collect "from the world by a thread".

You probably remember the CAPTCHA version, in which you are asked to mark all the images of buses, storefronts and traffic lights. So you prove that you are not a robot, and at the same time participate in the training of autopilot systems. In fact, this is a free job that takes you a couple of minutes a day, and every Internet user becomes a volunteer involuntarily.

A more advanced version of crowdsourcing is offered by Dbrain — an open platform for collective work on AI projects. It was launched in 2017 by Russian entrepreneurs Dmitry Matskevich, Alexey Khakhunov and Dmitry Devinn. The beginning was very promising.

Unifying Platform

Hypothetically, Dbrain can become a powerful crowdsourcing tool for companies: with it, there is no need to hire people to the staff, count their labor costs and provide a social package. This gives ordinary users a guaranteed job without having to contact employment centers and pass interviews.

The main idea was to remotely combine the efforts of different people working on common projects in the field of machine learning. Programmers write neural networks, companies with access to extensive statistics place raw data for training in Dbrain, users sort them and provide labels, and firms buy marked-up data sets or place orders to refine tools to meet their specific requirements.

In such a system, it would be difficult to take into account the contribution of everyone by conventional means and avoid fraud, so the developers of Dbrain focused on the technology of a distributed database in the form of a chain of mutually certifying blocks (blockchain).

Economic tricks

It is believed that calculations based on the blockchain are maximally protected from falsification, and taking into account the economic situation in developing countries, the cryptocurrency may even be more reliable than local banknotes. For example, take a look at hyperinflation in Somalia and Venezuela.

It was assumed that the blockchain would make all interactions transparent, and the payment of remuneration — an automatic process that does not depend on the will of individual people. From the point of view of game theory, such a cooperative interaction is called a non-zero-sum game, or bimatric. The point is that there are no losers in it: as a result of joint efforts, all participants remain winners. American economists call this strategy win-win, and in Russian it is called mutually beneficial cooperation.

However, in practice, there are always those who make a big profit, and those who physically provide it with their labor. Dbrain algorithms have a 10% commission charged on any operation to maintain the platform itself. Also, let's not forget that the Dbrain team receives dollars from investors and customers, and pays for the work on marking up data in tokens with a very volatile exchange rate and an unpredictable fate. Live money is credited to Dbrain accounts immediately, and the payment in cryptocurrency has to wait a long time without any guarantees.

Dbrain had a very fast start, but then something went wrong. All payments were made in the form of the internal cryptocurrency dbraincoin (DBR) — tokens on the Etherium platform. Their initial offer was awarded the ICO Pitch Competition award in Silicon Valley and brought the company $2.5 million of investments in the seed round in April — June 2018.

The company kept 30% of all tokens for itself and placed another 20% in reserve. The starting price of the tokens offered for sale was $2. They are still not traded on cryptocurrency exchanges,which raises many questions.

Public reaction

The company has an English-language chat in Telegram, which was created in order to attract foreign investors and activists. Now it is replete with angry messages. People write that even six months after the ICO, there was no redistribution of tokens, and they are tired of waiting for a reward to be awarded to them.

The first accruals occurred only at the end of December 2018, and the minimum payment amount was $100. Many scored less and could not get the money. This strongly contrasts with the statement of the Dbrain team that "everyone immediately receives payments for completing simple tasks", and the platform is technically capable of "processing thousands of secure transactions every second". Judging by the heated discussion, many people are still waiting for accruals both for the work done and for early support through BountyHive.

Representatives of Dbrain still leave evasive answers about the current situation (…we are in touch with BountyHive and hope to resolve the situation soon). Sometimes they ask for patience and threaten to remove particularly angry people from the chat (…try to stay polite and be patient, otherwise we'll have to remove you from this chat) or do not comment on these messages at all.

Restart

In the spring of this year, a kind of rebranding took place: Dbrain went into the shadows, and a new Handl project based on Dbrain appeared to the community. This is a crowdsourcing platform for data markup with the same tools. It is well suited for performing routine data labeling operations, except in cases where special knowledge is required from a person — for example, in some field of science or knowledge of foreign languages. At the moment, Handl supports only Russian and English.
https://www.youtube.com/watch?v=cK8exFoc08I


The developers claim that now Handl unites more than 25 thousand performers and has accumulated more than 6 million labeled data fragments. The service is provided to customers according to the hourly payment or subscription model. One man-hour of work of the crowdsourcing team costs $3. Independent use of the Handl utilities for marking data will cost $399 per month. You can see how they look and try them out on demo examples directly from the browser.

Against the background of the new rising star of Handl, all the resources dedicated to Dbrain are falling into disrepair.In the official Twitter and the Russian-language telegram channel Dbrainio, the latest messages are dated March 4, 2019. On Medium, publications from the Dbrain team stopped in January.

The English-language Dbrain chat, which has united more than 4 thousand people, is still holding up. The last informative statement from the Dbrain team in it was made on April 12. In it, the chat administrator Ekaterina (@katbek) assured that "Dbrain still exists" and drew attention to the fact that the Handl project is part of Dbrain. She also explained the company's position: "The reason why we are postponing the decision on the remuneration program is that we have not found a way to satisfy everyone's requests. We are working with Bountyhive and trying to find a solution together."

Instead of a conclusion

Now Dbrain is establishing partnerships with large companies and offers services for finalizing applications with AI elements for the needs of customers. For example, they recently improved the optical text recognition function for the Alfred concierge service. At the B2B level, Dbrain interactions occur according to the classic "money for a service"scheme. The situation inside the crowdsourcing platform itself remains unclear. Like most ordinary users who have completed Dbrain tasks, we also need to be patient and see what will come out of this ambitious project.