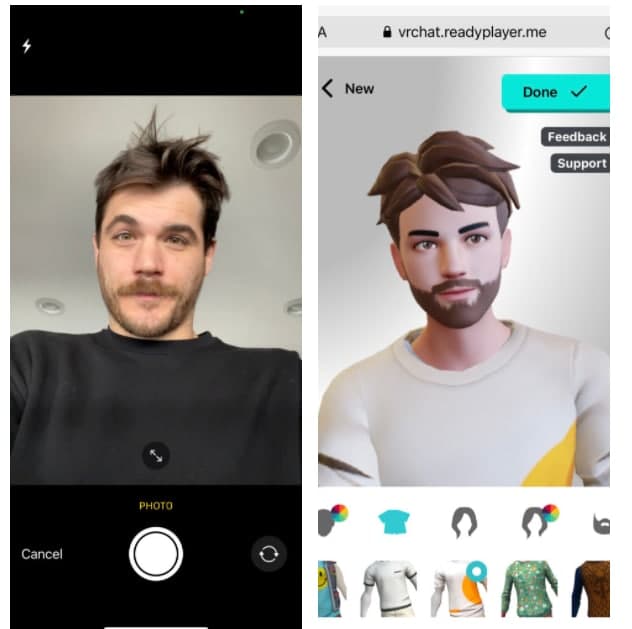 Create your own d VR Chat avatar in a minute in the Ready Player Me program
All you need is a smartphone and a few good selfie skills.
Before special programs, ordinary users created their own avatar with their own hands. This is a capacious process with the development of your own 3d avatar model, creating textures , a skeleton, etc.
This week's app Ready Player Me has received support in VRChat, which allows you to export a custom 3D avatar directly to the social platform without having to develop it in several programs at the same time.
Your avatar for VR chata will be created based on your selfie, which you upload to the service after registration. Then you can make your own adjustments to the character using a suitable set of hairstyles, skin tones, face shapes, clothing options and other customizable attributes. The upload is done automatically, you can also download a copy of your avatar in the format .fbx.