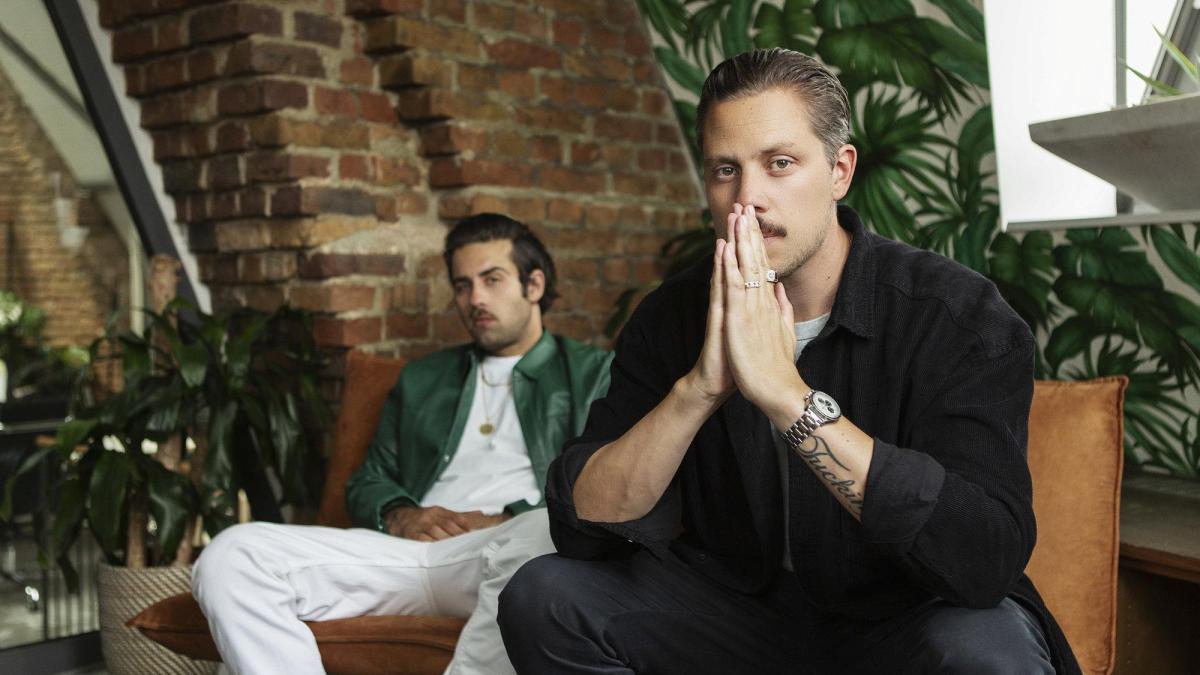 "Companies like green because it's the color of dollar bills"
Under the dome of Berlin's Heilig-Kreuz Church, Mark Zuckerberg is nailed as a plastic figure to a Facebook blue cross, unmistakably in Silicon Valley look with adilettes and hoodies. This sculpture stands in the foyer of the advertising agency Dojo. "He, too, is losing most of his followers right now," jokes agency co-founder Dominic Czaja about the parallels with the Son of God.
An affront to the Church? No. The artwork only made the Christian landlords smile and was allowed to stand. The Berlin agency always manages to convince institutions and companies with a critical gesture and humor. The agency's provocative campaigns have cult status. In a campaign by the supermarket chain Edeka, they played with the clichés of Berlin clans who do "business with potatoes", and for the airline easyJet they advertised their next holiday with a side swipe for migration critics with the slogan"Foreigners out".
But in times of flight shame and climate worries Czaja no longer wants to propagate exclusively thoughtless consumption. As a first step, the agency therefore introduced a social tax. Three percent will be added to each company per order that benefits a charitable cause. This is not a revolution in terms of content, but turns the power gap between customers and service providers upside down. Even if it is a comparatively small amount, which still stands in the sense of the agency motto and neon light lettering "Rebel with a cause", which hangs over a door in the church office.
An example of linking advertising and concerns
Whether the efforts of subversive marketing experts are enough to turn from an advertising agency into a" value agency"? A conversation about "greenwashing", the "Black Lives Matter" movement and superfluous merchandise collections.
ICONIST: What has become of the typical agency with dazzling and spineless advertising superstars known from "Mad Men" and Frédéric Beigbeder's bestseller "39.90"?
Dominic Czaja: Business has changed completely. Advertising no longer determines what becomes a trend. As an agency, you can only look at which currents come and multiply them. In the past, for example, you could tell people about the freezer fire, which does not exist at all. Today you can not sell anyone for stupid.
ICONIST: Why is this change?
Dominic Czaja: The critical part of society that wants to change something is no longer a niche audience. The best example is "Black Lives Matter". Criticism of racism and discrimination has been around for a very long time, but the right time had to come. The movement comes from the streets, went into the social media channels, through the economy into politics and thus enters the mainstream. No company has come up with this. These are people and their real opinions that set the pace.
ICONIST: Companies use this for themselves. Procter & amp; Gamble announced that it would now integrate 50 percent of its ads with models with diverse backgrounds. In addition to black people want to show gay and lesbian couples. Does that really appeal to consumers?
Dominic Czaja: It is important that people deal with these issues. Everything that helps in this is a correct step. The era of strange stereotypes in advertising is over. For example, the cool surfer dude is extinct. You deconstruct old clichés. That's why this is the hardest time for the advertising industry. The important target groups have never been so difficult to reach and are better informed than ever.
ICONIST: That is why credibility has become so important. Last month, 12 German companies were warned by the competition center because they wrongly used the term "climate neutral" in their advertising. How do you react if a client hopes to be "greenwashed" by the agency?
Dominic Czaja: Before you condemn the companies, you should first listen to their ideas. It is a fine line between "greenwashing" and a real beginning of change. Sure, companies like green because it's the color of dollar bills. The marketing potential and sales are for many the primary reason for such campaigns. When the subject is born in marketing, it quickly finds its way into the corporate strategy. Entrepreneurs feel better with it. You give a homeless person a euro not only because it helps him, but because it is also good for his own feeling.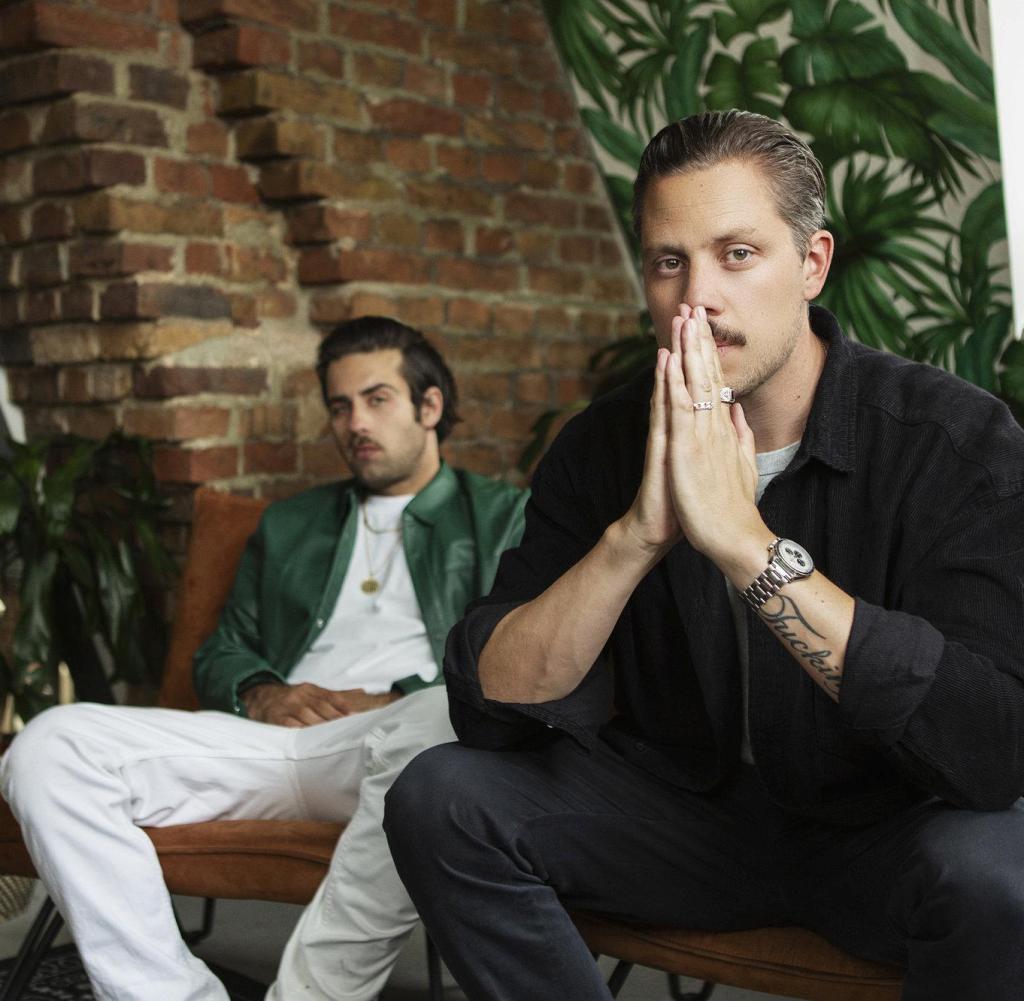 ICONIST: Is there a company with which you would refuse to cooperate in principle?
Dominic Czaja: McDonald's. Even if they produce a vegan McFlurry, billions of cows still die in the worst of circumstances. This company opposes us in all ethical values. Although it is one of the most famous brands in the world and you certainly pay well too, we could not reconcile that with our conscience.
ICONIST: To combat their bad image, McDonald's in the United States has announced plans to double the advertising budget for media companies if these include Black, Hispanic and Asian – Pacific Americans, women and LGBT people.
Dominic Czaja: The thought is smart. Because if you support a group of minorities in the media, the way to other, critical peer groups is easier. But in the end, I will always accuse McDonald's of looking for a way to attract even more people to their restaurants.
Yes, the cheeseburger from McDonald's
ICONIST: This is the big problem of the lifestyle industry, that there can be no sustainable consumption. As long as you buy, you have to produce and you can consume more consciously, but it will never be completely sustainable.
Dominic Czaja: But to conclude that you are not buying anything at all would be fatal. Our system is built on consumption. But it is no longer a question of propagating the higher-faster-further principle. Rather, one should establish new status symbols. Why is the dream of a dishwasher to become a millionaire still in the foreground? There should be other goals that are honorable. Why is it not called from dishwasher to dishwasher for millions of people? This should be considered better than if someone has earned millions of Crypto-euros for which one has done nothing. But as long as this narrative prevails, the focus will always be on profit. But no one needs companies that will become even more profitable. You need better companies.
Another purely virtual way of making money
ICONIST: And advertising agencies. For example, the Achtung agency donates a flat rate of ten percent of its turnover to the reforestation of the forest, on the other hand, the sustainable Polycore agency had to file for bankruptcy during the pandemic. Has the crisis really given rise to a new sensitivity to charity?
Dominic Czaja: Absolutely. At first you felt it at the companies. They were willing to give up profit if that served a good cause. We were provided with a BVG bus in Berlin and collected care packages with food in Edeka stores in order to distribute them to homeless people. Because the soup kitchens were closed. The project was called "Rosinenbrummi" and never before have we needed so few calls to implement an idea. It lasted only ten days instead of the usual months. Usually corporations wait until the next balance sheet, until such decisions are made.
ICONIST: And what does that look like at the moment? Does this idealism last beyond the crisis?
Dominic Czaja: You have to find out. That is why now was the ideal time to introduce the social tax, which will flow entirely into our Dojo Cares Foundation. The customer response was phenomenal. But that's the ticket first. Because one wants to convince not only companies of the "new economy", for which "woke" is not a foreign word, but also older companies. This will be exciting at Aldi Süd, which we have won as a new customer.
The actor staged himself with plastic bag
ICONIST: Aldi, in addition to its supermarket business, has experienced a hype anyway. From Lars Eidinger's scandalous design bag in the Aldi look to the "aldilettes" that sold out within a day. Will this be expanded?
Dominic Czaja: Here we were very clear, there will be no own fashion collection. That's a gag, but the brand has different, more valuable potential. Because nowadays you don't have to produce fashion that nobody needs. This is just social media hype. You can produce a few for the camera, but you don't need 5000 of them. This is a gag that harms the environment and has too short a half-life.