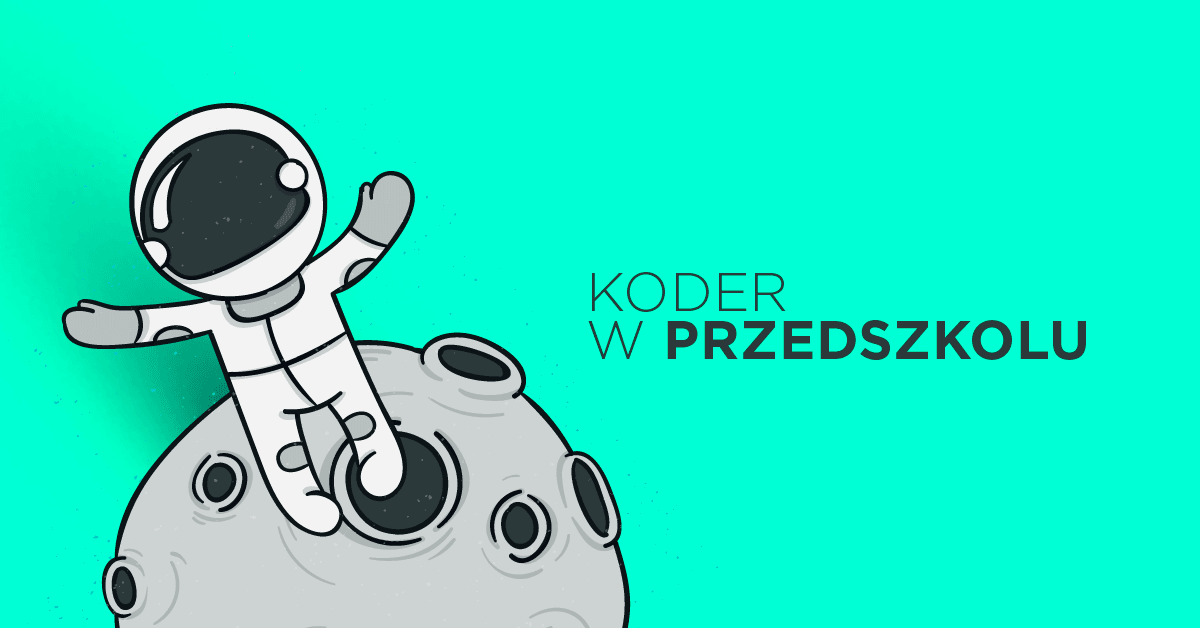 Coder in kindergarten. Is it worth it to teach children programming?
Since September 1, 2016, the Ministry of national education has introduced a pilot program for teaching programming in Polish schools, which is also intended to cover kindergartens. This is a revolutionary change that fits in with increasingly strong global trends
So far, men's activities are an experiment-schools volunteer. In this way, the ministry wants to check the available solutions, test the existing software framework for coding and modify it accordingly. This is the time to develop various forms of support for teachers of computer science, but also for educators involved in early childhood education.

Things are going great in Estonia
Many European countries have already introduced School Programming or he's planning on doing it soon. From an early age, coding is taught, among other things, by children in the UK. It has implemented the computing at school (CAS) programme, which comprehensively supports teachers: it provides educational materials, organises training sessions and local programming clubs.
Estonia is at the forefront of Europe with its proge tiiger programme, which integrates programming into learning at all levels of education. Estonians put on learning with graphic languages (Scratch, LOGO), introduced elements of robotics (NXT-G, NXC), and older children learn to program mobile applications and learn web technologies. In Spain, the programamos is being implemented.
It is worth noting that in some countries (for example, in the United States) children learn to program in additional classes, on paid or free courses. Extracurricular programming is also an important link in education in many countries. For example bootcamps lasting from 8 to 24 weeks are very popular in the USA. Apprenticeships are organised for older students. Popular in the world are also children's hackathons, e-Learning, Clubs of young coders, summer schools of programming, wintering grounds.

What's all this for?
In addition, children can learn to code a particular language, they also have a good opportunity to practice cooperation and teamwork – these skills are very important in the work of a programmer. They also develop the ability to think logically, analyze problems and capture solutions in the form of algorithms.
School programs provide for many elements: testing, debugging, modifying and developing scripts. Children need to exchange information and decide together which solution they will choose. They learn new technologies and turn from consumers into creators. Some of them will find a passion for programming and will take it up professionally. Already, the IT industry is facing a shortage of programmers, and although the effects of changes in schools will not be immediately apparent, in the future we will see a difference.

Program the robot
There are different methods and tools-they not only convey knowledge, but encourage further research. Younger children learn to program through play. Collaborative learning and pair programming are very popular. Programming without a computer is also used, developing computational thinking (finding solutions to complex, open problems). Students solve tasks, play board or card games.
For the youngest children robots are very helpful. Teachers have different solutions at their disposal:
Photon-polish robot. The more a child can do, the more he activates fucntion – for children from 6 to 12 years

Lego Mindstorms and Lego WeGo-robots with blocks that you can program

Cubetto-turtle LOGO transferred to the real world
Very useful online tools
Scratch – a language designed to teach children programming, you can build simple games, interactive stories

Pocket Code-a mobile application with which we program using blocks and puzzles

App Inventor-similar to scratch, allows you to program a mobile application
There are also several books
Hello Ruby. Programming for children by Linda Liukas

JavaScript for Nick Morgan's kids

Learning to code with Craig Richardson's Minecraft

Summary
It remains to be hoped that soon programming will become a permanent part of learning in school, which will facilitate children's development in a new area, and, by the way, will educate a new generation of coders that will power our native IT companies.