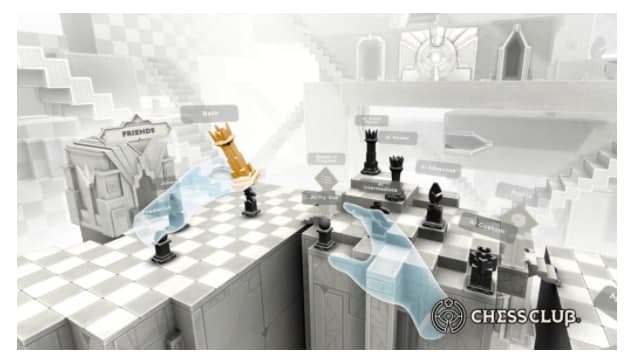 Chess Club will bring the classic game to life in virtual reality with the help of Oculus
"ChessClub" will bring the classic game to life in virtual reality with the help of Oculus
The game coming out very soon Odderlab is characterized by a unique environment, animated scenery, a multiplayer game in online mode and hand tracking.
Next month, the VR game ChessClub from the Spanish developer OddersLab will be available on Oculusquest headsets, who decided to revive the game of the 15th century with the help of a beautiful environment, animated scenery elements and many other immersive elements designed specifically for VR headsets.
At launch, there will be two unique environments for playing ChessClub. The first environment, GrandPalace, will immerse you in a classic hall where you can be involved in various types of games, with Staunton chess pieces. In the second – we will be transported to a magical kingdom that looks like it was taken directly from Skyrim.
A simple game will turn into a real battlefield due to unique animation, sound effects.
Chess Club will have several game formats: Bullet, Blitz, Classical, Real-Time and Async. You can participate in multiplayer matches (regular and rating), in which you can communicate with each other using voice chat or gestures through game avatars.
During the game, your movements are tracked, which allows you to analyze previous games and identify errors. For an extra level of immersion, you can go through the entire game using hand tracking with OculusQuest.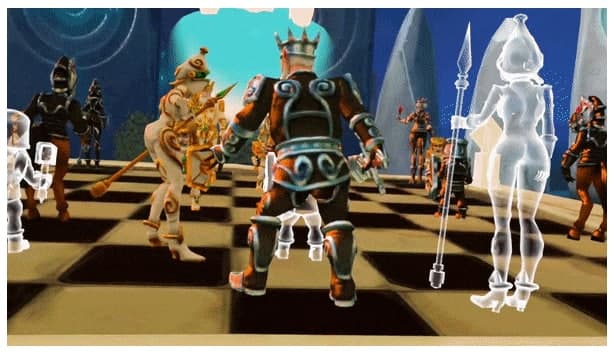 In the future, OddersLab plans to introduce additional environments and elements. The game has a ChessSchool, which is a series of lessons conducted by real chess masters, so that you can improve your skills, and get useful tips and learn techniques.
Chessclub can be pre-ordered on June 29. The game will officially launch on OculusQuest headsets on July 7 at a price of $ 14.99. Anyone who makes a pre-order will be able to get a 10% discount for a certain period of time.