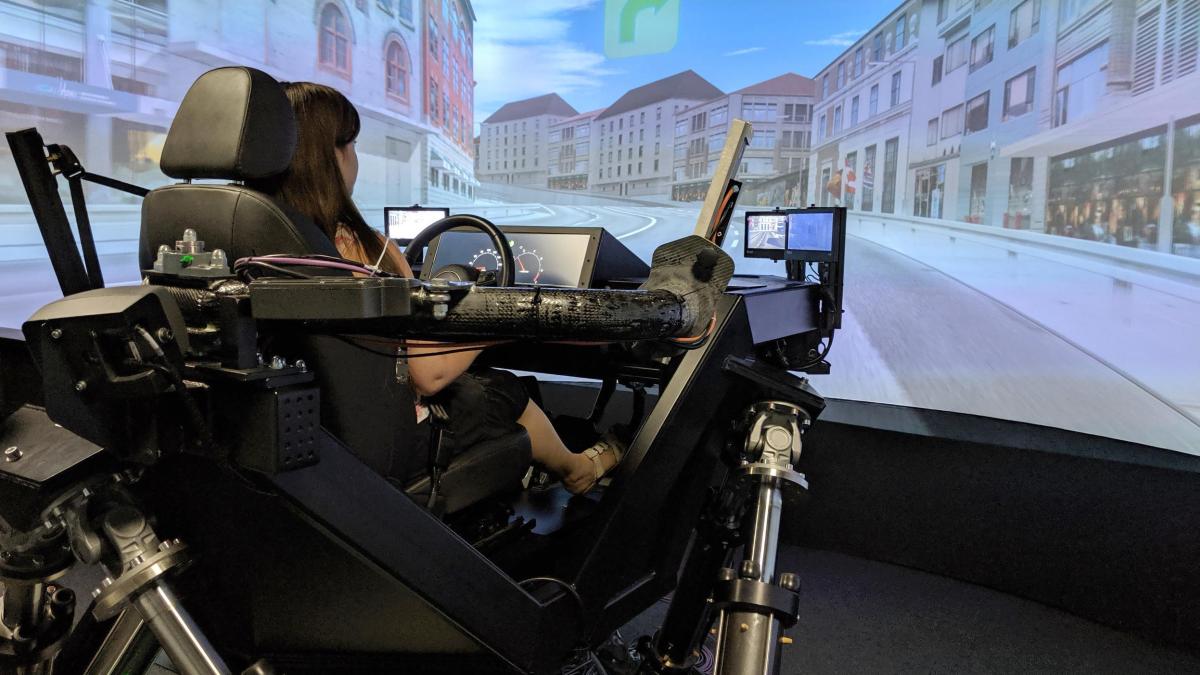 Car development: Driving simulators turn the laboratory into a road
Suddenly the front car shears out, the rear man steps fully into the brake. His vehicle skids and lands on a meadow. It shakes and shakes – and everything remains whole. In driving simulators, such attempts are driven almost daily. The developers hope that this will give them new insights and a technological edge over their competitors.
Moving simulators have existed since the 1970s. Today, all car manufacturers and many suppliers work with it in order to be able to develop comfort and assistance systems at an early stage. Either in your own development departments or in those of service providers.
BMW is planning a new driving simulation center soon. Subjects should then hardly be able to notice a difference to a real ride in the car. A trend?
Autonomous driving is tested in the driving simulator
Professor Jörn Schneider from Trier University of Applied Sciences, Department of Computer Science, together with psychologists and engineers, uses driving simulations to research various reactions of people in cars. Since the beginning of the year, he has been able to recreate a realistic-feeling reality for the driver in a new simulator costing around half a million euros.
For example, in automated vehicles according to SAE level 3, the reaction time of the pilot is measured in simulations until he can take control of the vehicle again.
"With driver monitoring systems, we want to provoke situations in which the drivers do not take control in time," says Professor Schneider. "This can not be represented in real traffic, because it is too dangerous. Various scenarios can be safely replayed in the driving simulator."
Read also
Also, the setting of fatigue assistants and other safety systems that have people in the foreground can be developed in simulations to series maturity. This is important because the respective software and hardware must be ready before the car is fully developed. It is a pre-shift of the actual driving. "In addition, the simulated world can be recreated just perfectly," explains Professor Schneider.
Important for the autonomous driving of tomorrow
Simulations are also increasingly being used in the training of neural networks, the so-called deep learning for future autonomous driving. How do passengers react if the autonomous vehicle suddenly swerves? Are you getting dizzy, and how can this be avoided?
"If vehicles are increasingly automated or autonomous, driving simulation will become even more important," says Professor Schneider.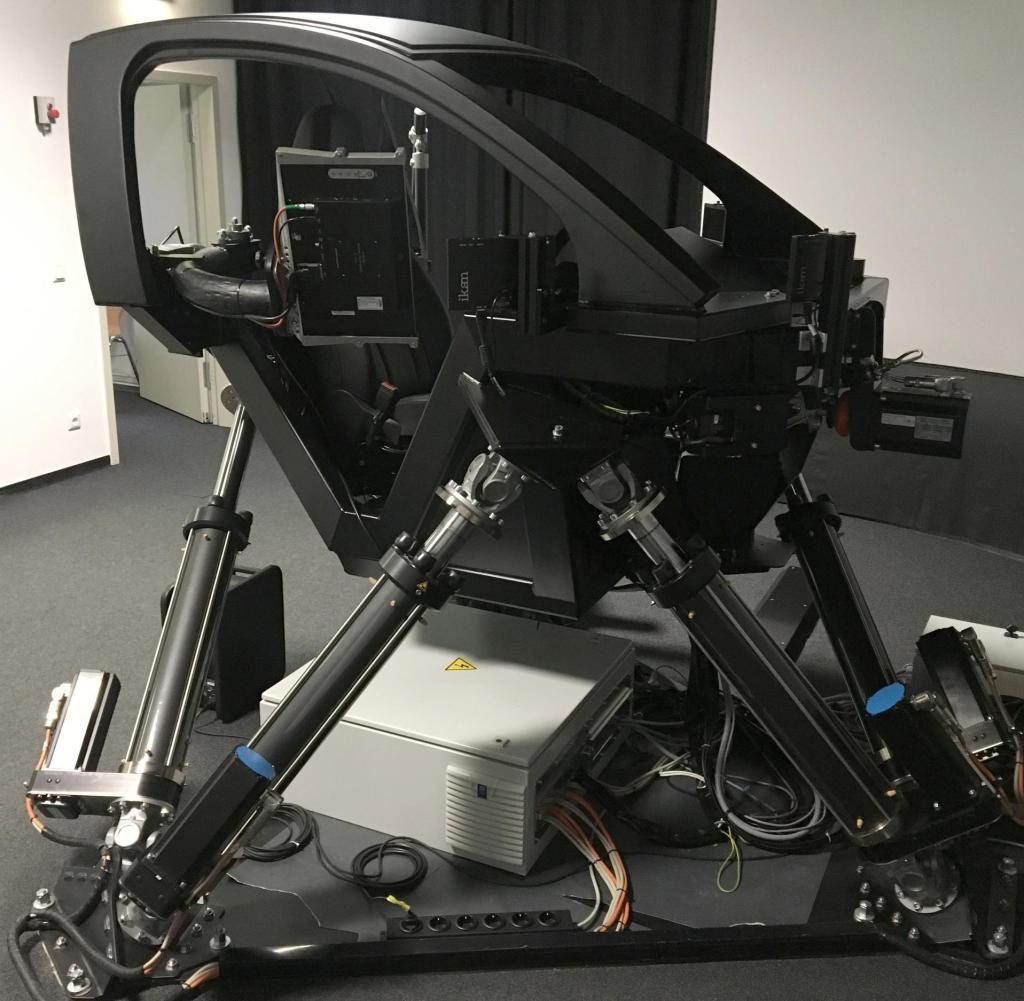 But it already plays a major role in development today. Martin Henne from FKA GmbH in Aachen carries out tests on driving simulators on behalf of the automotive industry, the supply industry and together with RWTH Aachen University.
"Driving simulation is always about people. These are usually driver behavior analyses in order to be able to set the course for corresponding developments – including driver assistance systems – at an early stage," says Henne.
Read also
Simulators are used at the beginning of a development chain. They are trying to figure out how people deal with the system. In order for the findings to be assessed correctly, psychologists also work in the team.
Simulators as time machines
Vehicle development is not linear, but parallel in many areas. There is no manufacturer that dispenses with simulations. This early development saves time and thus money in the overall development.
"Simulators are like a time machine. We can pretend that tested systems already exist, thus taking a step towards the future – even though the entire vehicle does not yet exist," explains Henne. This is the big difference to flight simulators – an existing system that recreates a reality to train pilots.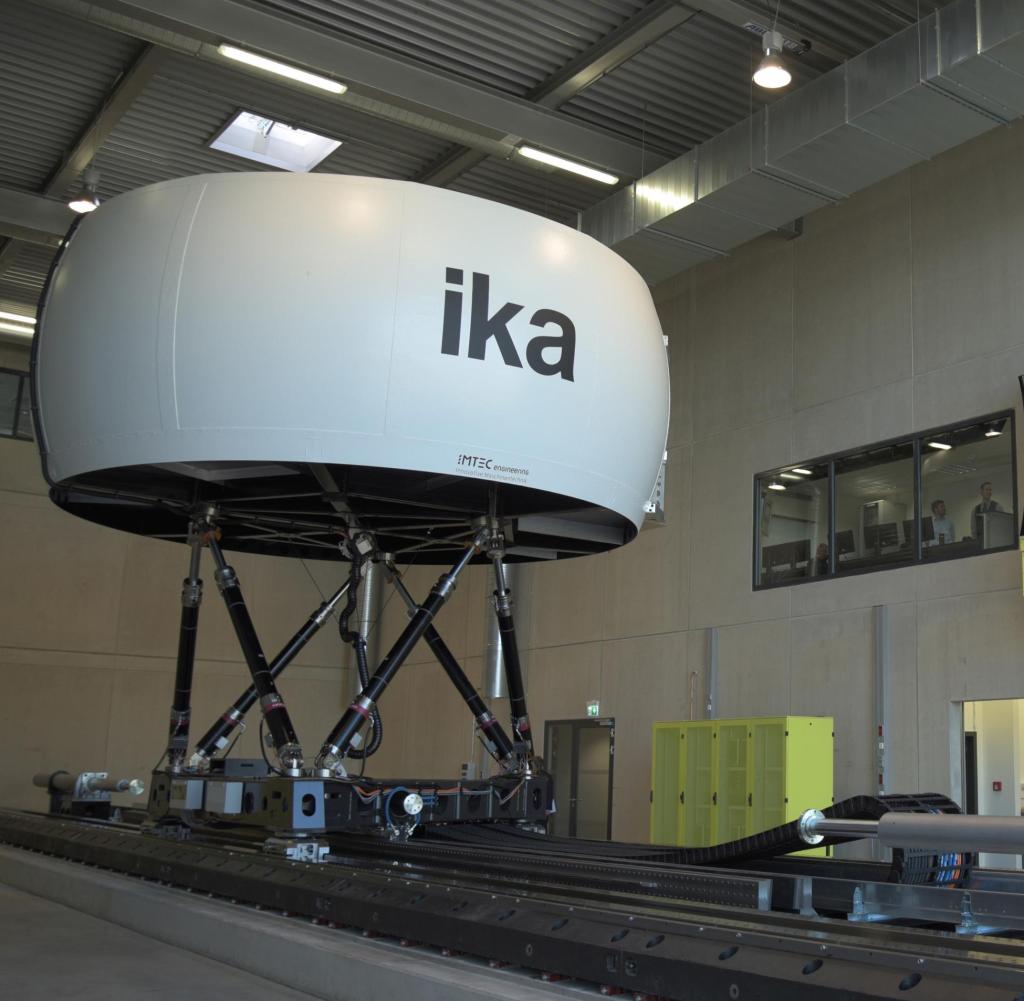 In the case of autonomous vehicles, for example, it will be examined how people react to overtaking or braking maneuvers. Is the car braking too hard, is the distance to the car in front too large or too small? Is the driver afraid and steers against? Subjects experience the journey as it takes place in later real traffic.
Simulators have been moving at Mercedes since 1985
Mercedes has been using mobile simulators since 1985, testing and evaluating new technologies before they find their way into the car. The manufacturer works with four different simulators, with which assistance systems and driving behavior can be simulated.
For more than ten years, Mercedes has been using a simulator weighing more than 23 tons, which whizzes over a twelve-meter rail with 1700 hp. This makes it one of the most powerful simulators in the world. Cost: over 25 million euros.
Read also
"We test new assistance systems with test subjects, among other things, to see how customers react to the systems later," explains Jasmin von Göler, Head of Driving Simulations at Mercedes-Benz. Various safety and comfort systems are being investigated.
The simulator virtually maps a complete vehicle, including tires, engine, transmission and steering. Theoretically, a driver can sit in an A-class, but drive like in an S-class.
Reality or simulation?
According to von Göler, a lot of time and passion is being invested in the further development of the simulators so that test subjects can experience increasingly realistic driving. "They should get the feeling of driving a car on the road, even though they are sitting in a simulator. To do this, we need to further optimize all the components, but also noise, acceleration, braking and the image."
Read also
Only in driving dynamics tests are only experienced developers behind the wheel, who are supposed to evaluate the respective components in their early stages. Von Göler sees the advantage of simulators in the fact that the experiments are always safe, controllable, objective and reproducible. Traffic situations, weather conditions, road conditions can be programmed, the tests can be compared with each other.
The highly complex vehicle development without simulators is no longer possible today. Changes such as tire changes, gear gradation or suspension adjustment are done in a few seconds on the computer. This saves time and money during development. And most importantly, it is safe. Even in the event of a provoked collision.