Capella Space in order to track any point of the Earth. Her companions see even through walls
The American company Space Capella has launched a platform that allows you to get satellite images of any part of the world. Its the satellite "sees" at night, through clouds and even through the walls of some buildings, according to the website of the company.
A feature of the technology Capella Space that her companion Capella 2 uses instead of the usual cameras, a synthetic aperture radar (SAR). As dolphins or bats, he uses echolocation, sending of 9.65 GHz radio signal toward a target and then collects and interpretirovat data that was reflected back into orbit. This technology in some cases can "see" through the walls of buildings.
The company argued that the easiest way translucent skyscrapers. In the pictures they look like "Ghost mushrooms". CEO of Capella Space Payam Banazadeh says that the original photos without compression you can even see what is happening in specific classrooms as each picture one pixel is a square of size 50 by 50 centimeters, while competitors can produce images with a resolution of only five by five meters.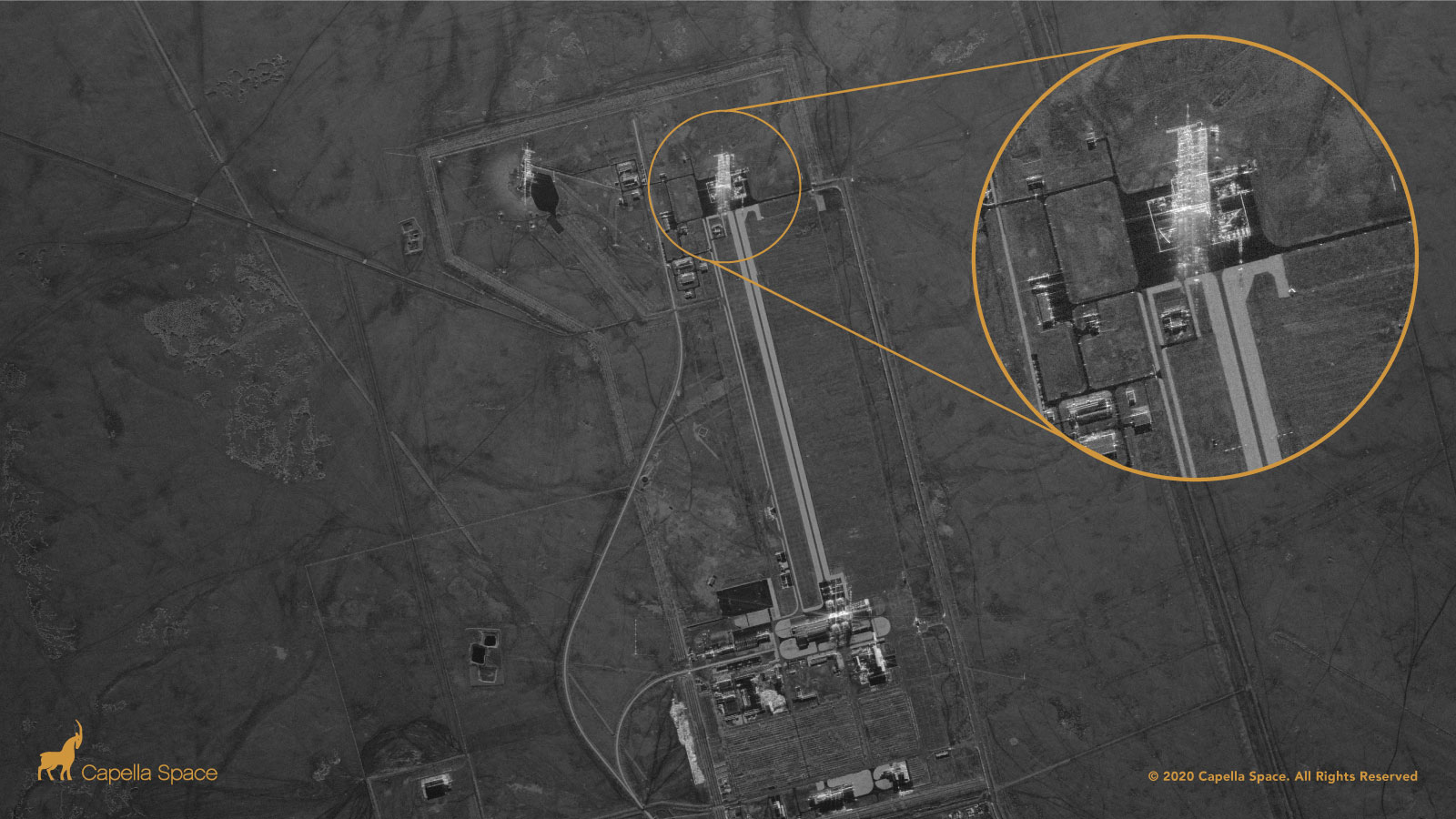 As explained in the company, the usual cloud at a frequency of 9.65 GHz become "invisible", but the satellite can also pass through fog, smoke or moisture. The device also does not depend on the time of day and can take pictures with the same clarity both day and night.
The company believes that its clients can be almost anyone. The government Agency via satellite the company can conduct operations to rescue hostages or to track activity at the airport. Scientists could monitor deforestation in the Amazon, and investors to monitor global supply chain.
It looked like the solar Eclipse from space: satellite images
Firefly Aerospace Ukrainian Maksym Polyakov received a NASA contract for $9.8 million at the conclusion of sitnica into orbit.
Triple heavy rocket launched a spy satellite for the U.S. to spy on Russia and wiretapping – video.