Cambria incorporates an IR depth sensor and high resolution RGB cameras
The video of Mark Zuckerberg yesterday showing some of the possibilities of the viewer Cambria, and the mixed reality was only a small show, the really interesting thing about the new device from Goal came after, in a conversation with Jesse Schell (ceo of Schell Games), and in the article of a journalist who has had access to a preview version of the viewer, Janko Roettgers, published in the web Protocol.
– Dedicated depth IR sensor: Cambria incorporates an infrared system for active depth detection, something that Quest scopes do not carry. Thanks to this help the hand tracking is more accurate and the occlusion will work much better. With a simple gesture we will perform actions as complex to reflect as rolling up a virtual object. With this viewfinder and the following ones, the objective is to achieve a sensor architecture that allows them to be used without controls, exclusively with the hands.
Designing with Gravity Sketch in mixed reality
– Color cameras: the importance of cameras being RGB goes beyond the fact of bringing color. This makes the boundaries of objects more defined, allowing Cambria to improve the detection of their boundaries. This makes it easier to separate objects individually, something that is key to incorporating our real-world environment into mixed reality experiences, especially if we want to use the viewer to work.
– High resolution cameras: the difference with Quest's is not only that Cambria's are in color, but that their resolution is three times higher the ones in Quest 2. The grayish and blurred Passthrough is transformed with Cambria into an experience not yet photorealistic, but less discordant and closer to a quality mixed reality.
The goal in developing a device like Cambria, Mark Zuckerberg repeated, is to sell it to companies and workers, to convince them that, by the end of this decade, it will be able to replace monitors, computers, workstations.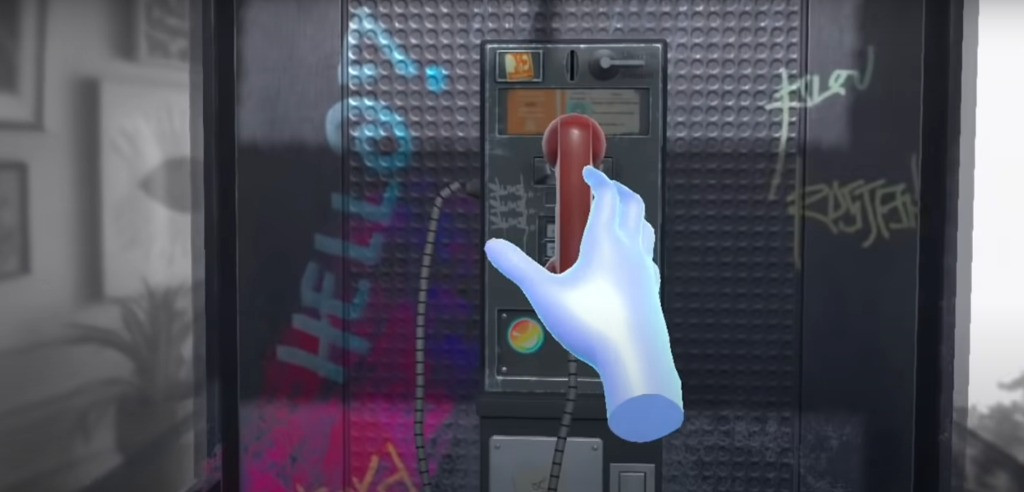 I Expect You to Die: Home Sweet Home (Schell Games)
To achieve that, in addition to the hardware, Meta has developed several software tools to make working remotely feel like doing it with office colleagues. That includes the creation of 3D avatars, better manual tracking, voice interaction, etc. The full availability of Presence Platform is coming very soon.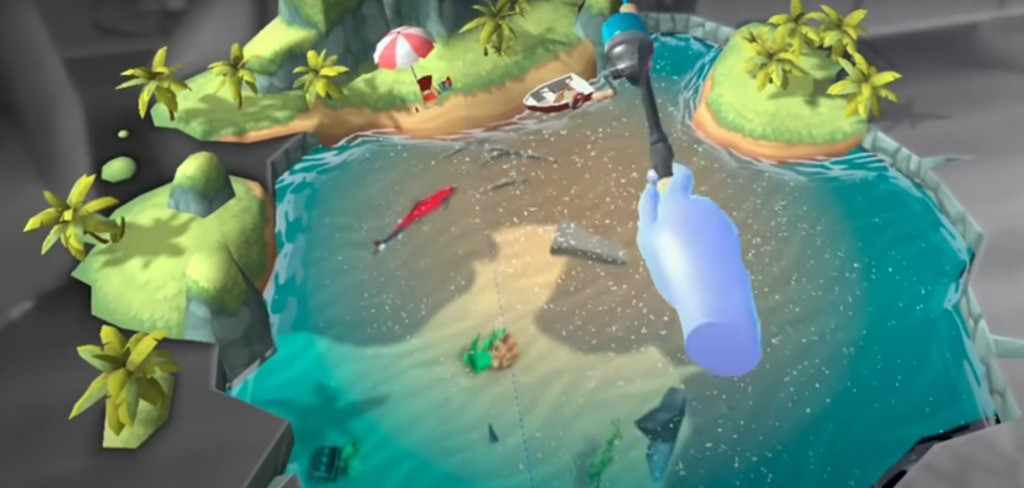 Fish Under Water (Resolution Games)
Finally, yesterday we saw again The World Beyond, a mixed reality experience that will arrive in a few days at App Lab and can be seen at Quest. In addition, there are two external studios that are already working on games that make use of Cambria's color Passthrough. In Fish Under Water from Resolution Games we make a hole with a hammer in the ground so that we can fish. The other is Schell Games, of which a few seconds of I Expect You to Die: Home Sweet Home, more deadly puzzles to solve.
Augmented Reality Developers | Game Design and Development Services