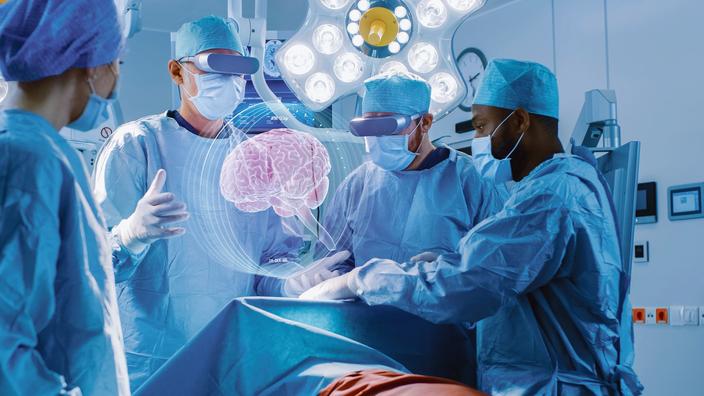 By 2039, robots will have revolutionized medicine
FRANCE IN 2039 (4/5) – Technological advances will change the way doctors are treated and surgeons operated. And will pave the way for more predictive and preventive medicine.
In Ridley Scott's film Prometheus , the heroine self-programs a caesarean section: a robot with articulated arms sprinkles her with antiseptic, operates her and clips her staples, without any human intervention … science fiction, but which reflects questions about the future of a "medicine without a doctor" (1), where robots and artificial intelligence would replace humans.
Robots driven by surgeons are already a reality on surgical trays. Pioneer and leader of the sector, the American Intuitive Surgical has already installed more than 4,800 of its Da Vinci robots worldwide, including 144 in France. With its four 360-degree articulated arms (one holding an endoscopic camera, the other instruments), Da Vinci allows the surgeon to gain precision and perform complex operations with the least possible sequelae. The cost (2 million euros per unit, plus 150.000 euros of annual maintenance) remains the main brake to their most