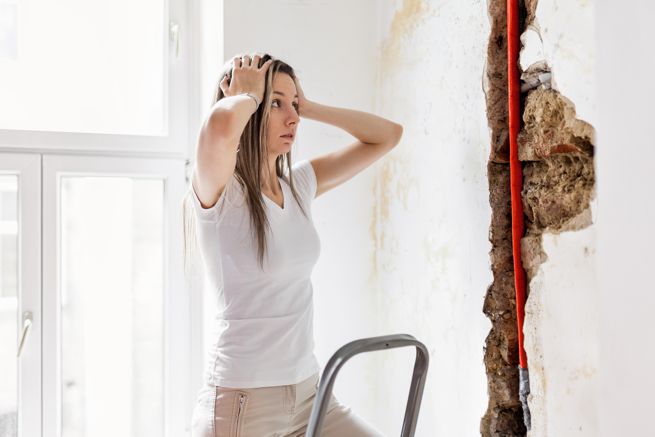 Burst pipe what to do guide
Why link4 House bid wins?
First of all insurance in link4 gives a wide range of protection at a very attractive price. We can take out insurance against fire, flooding, burglary, surge and other random events. We also insure an apartment or house under construction, as well as a holiday home. What is important, thanks to a small additional surcharge, we get OC insurance, under which we are responsible for the damage that the insured and his household will cause to third parties. There is also something that customers especially appreciate, namely the completely free home Assistance package, and within its framework m.in. guarantee of free assistance of professionals in an emergency or repair of equipment RTV / household / PC.
The coronavirus pandemic has put us all to the test. We are worried about our health, but also about how to provide a stable and safe life for our family. Housing insurance has become more important than ever to be able to plan your work and private life in peace. What matters in insurance is a stable and reliable partner, on whom we can rely in any unforeseen situation-says Patrycja kotecka-Ziobro, member of the management board of link4.
It's pouring! What to do?!
Each of us at least once experienced moments of horror, when suddenly the tube in the dishwasher or washing machine broke or there was a power surge. What to do? When water floods our apartment, every second counts. Most often we lose our heads in this situation and panic. We are afraid not only about the losses in our apartment, but also about those caused to the neighbors. It doesn't have to be like that. Customers who have taken advantage of the insurance package at link4 can rest assured that their safety is ensured by professionals ready to act, and any damage caused by us to third parties will be covered by the insurer under the OC package.
The link4 offer focuses on a very practical form of assistance, which in case of an emergency is within the reach of our customers. Just call, report the problem, and the insurer will take care of the rest. An additional advantage of a home policy is full flexibility in the choice of insurance coverage, which can be very wide.
As part of the DOM policy, we can, for example, arrange a doctor's visit and delivery of medicines.
We are guaranteed care or reimbursement for the care of children, dependents and animals or the protection of property if a door is broken or windows are damaged as a result of burglary.
Other services in the framework of home assistance is the transportation of salvaged belongings after damage to housing or transport and cover the cost of accommodation for households in the hotel (up to 8 items), when as a result of damage the house is unfit for habitation.
The basis is, of course, information assistance. Thanks to this, when something unexpected happens, you do not need to frantically search for the phone number to the nearest hotel or the address of the nearest hospital on duty. Simply dial (22) 444 44 44 to get support. You can also get a doctor's consultation or information about medicines over the phone.
Does this peace of mind mean big additional costs for the insured?
Well, no. Just a few dozen zlotys to be covered by comprehensive protection of civil liability, and the assistance package we receive together with the House policy completely free of charge.
We will tailor the optimal offer to our own needs using the transparent calculator on the link4 website, which will easily calculate the amount of the insurance premium depending on the range we choose.
To use the offer link4, just call and with the help of a consultant to choose the optimal package. – At link4 we attach special importance to speed and friendly service, which is possible thanks to our use of modern information systems-emphasizes Patrycja kotecka-Ziobro. Agents working with link4 are also available.
For detailed information on products, limits and exclusions of liability, please refer to the OWU at www.link4.pl