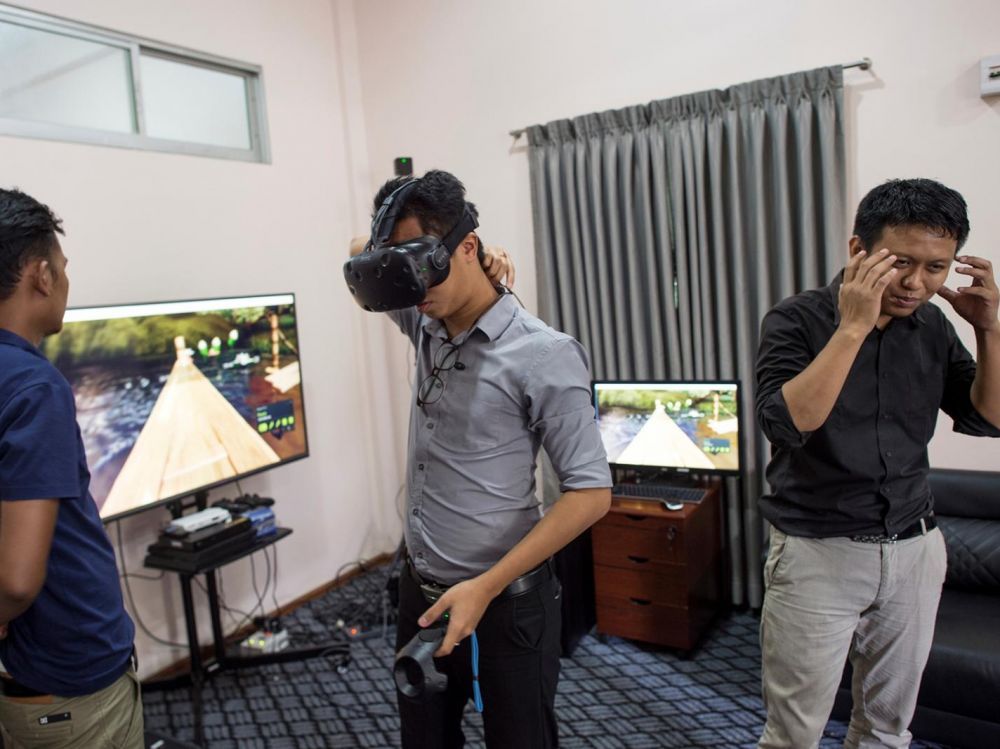 Burma's great technological leap forward
Until 2011, Burma was closed to the world. Since then, in just a few years, it has gone from analog to digital. This is evidenced by the report of journalists from agence France Presse, widely picked up by Asian news sites such as the Burmese weekly Mizzima News. The country, long deprived of computers, now has access to smartphones, the Internet. Better yet, hundreds of Burmese digital start-ups and incubators are now working on virtual reality. The sectors that already benefit are education and national heritage.
Rules, a taboo in Pakistan
The journalist of New Lens Pakistan magazine saw two things at a menstrual hygiene awareness meeting in Peshawar, in the very north of the country. The first, a disastrous figure: 79 % of Pakistani girls do not enjoy minimum hygiene conditions when menstruating, and because of this suffer from serious gynecological or psychological problems. Second observation: the subject is taboo in Pakistan. Difficult to evoke this physiological event, even between women.
And also :
Greek feta made in China is over ! Eight European countries – including France-will have the right to sue Chinese companies using erroneous geographical designations of origin on their food products, reports Food Navigator.
Sandbags against tidal wave. Nine businessmen, hotel owners are trying to preserve the tourist beach of Kuakata, Bangladesh, with sandbags. In the middle of the monsoon season, they feel let go, according to the Daily Star, by the authorities who had promised major projects to develop the coast.
Legal debate on personal data. The Hindustan Times may be following the beginnings of a debate in India that will pit the Indian government against some of its citizens, worried about the world's largest digital and biometric identity program, Aadhar.
Internet even more corseted. Chinese social network operators or forums will have to " ensure the true identity" of their users before letting them post content and comments online. China magazine summarizes all the surveillance measures carried out last August.
Monsoon, a little, Harvey, to madness. IRIN news, a humanitarian news site, looks at media coverage in the United States of two extreme weather events via a few large data analysis platforms. The conclusion does not surprise anyone : Harvey largely takes center stage, the monsoon floods of South Asia are very far away…
Technological leap. world questions about the speed with which North Korea has mastered intercontinental missiles since this summer. Two very long-range shots successful after a whole series of shots — missed-from a range of barely 3000 km in 2016. (fee)
On our website :
Irradiated rescue workers and complainants. New complaint filed by US military against Tepco, the Japanese power company that manages the Fukushima plant. These soldiers had helped Japanese victims of the 2011 tsunami.
Delayed troubleshooting. Repeated failures for the rubidium atomic clocks of the IRNSS-A satellite of the NavIC location system, the Indian regional navigation satellite system. And the launcher that was to put into orbit the satellite that was to correct the failure could not open once in space and let go of its charge.
Purple frog. More is known about the manners of the Bhupathy purple frog, discovered in the Western Ghats mountain range, India. And especially how she leads an underground life.
3 years in prison for 6623 sharks. Prison sentences and fines for Chinese sailors who caught 6,623 sharks in Ecuadorian waters off the Galapagos.
No harassment campaign this year. The NGO Sea Shepard does not stand up to the Japanese whalers, protected by the Japanese army, nor to the diplomatic apathy of Australia which does not enforce "international and Australian environmental law""