Brad Lynch reveals what the new HTC Vive compact viewfinder will look like
The specialist in filtering specifications and design of new viewers, Brad Lynch, has done it again and has unveiled what the compact-sized viewer of which HTC Vive has shown only some images could look like. This device would integrate a faster processor than Snapdragon XR2 Gen 1 and would carry Pancake lenses such as Pico 4 and Quest Pro.
Due to its design and form factor, and in the absence of knowing its official name, Lynch calls it HTC Vive "Flowcus", being a mixture of Focus 3 and Vive Flow. It is an independent viewer, it does not need to be connected to a mobile phone or PC to work, a VR 6 DoF device with Touch-type controls like those of the Vive Focus 3, and mixed reality functions with color passthrough.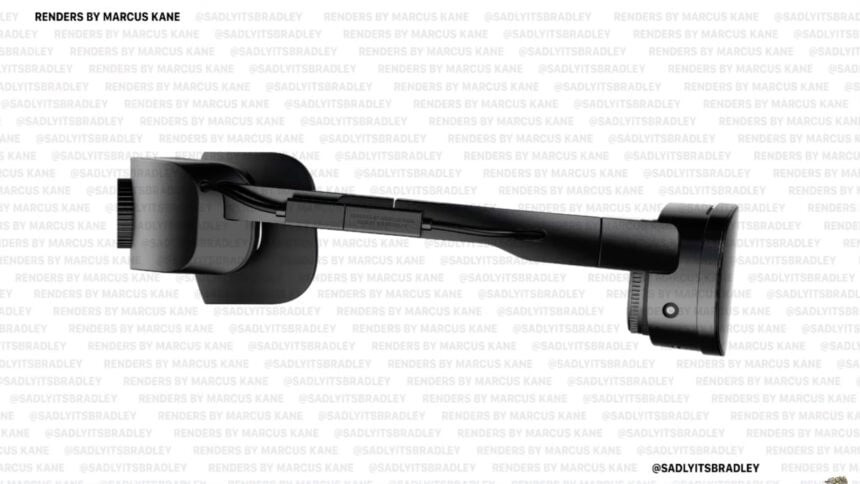 Their screens would be LCD with a resolution of 1920 by 1920 pixels and 120 Hertz. It would have manual adjustment of IPD and diopters. The battery, placed in the rear support of the head, would be removable to be able to be replaced by another one in hot. The audio system would be integrated into the headband and would carry a USB-C port that is speculated to be used to add facial and eye tracking modules.
The launch date of this device would be early next year, after its presentation at the CES 2023 fair, and its price would be below $ 1,000. The photographs in this viewfinder are a recreation of what the viewfinder might look like, they are not real images.