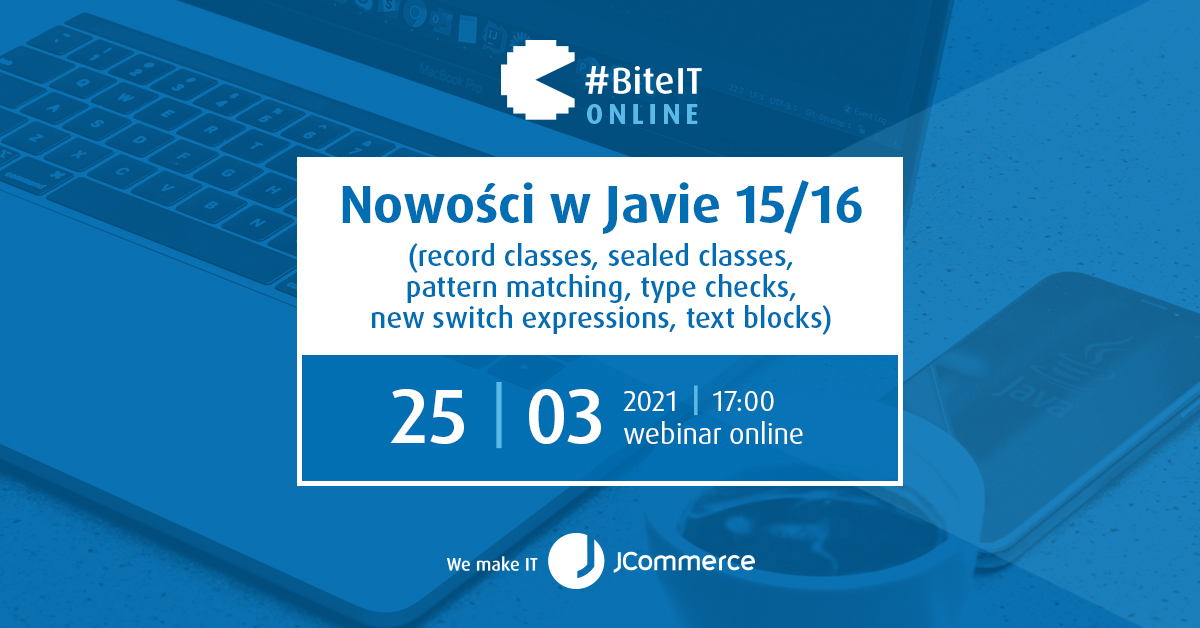 BiteIT #68: News in Java 15/16
For most of us, the version of Java that we commonly use ends at 11-everything above is already a space zone. Meanwhile, the language did not stand still-it is alive, it is doing well, and every six months new things are introduced to it (both strict syntactic and other). It is worth to get acquainted with them to say that Java can surprise us with something else (and this is positive!).
During the webinar, Marcin Chrost will focus on these changes, which will have a direct impact on what we "type" in the IDE-these will be, among others:
record classes
sealed classes
pattern matching type checks
new switch expressions
text blocks
Of course, this will not be just a " dry " discussion of the topic-we will use these features in the application and see how they make the life of a programmer easier.
Marcin Chrost – Java & web developer and Technical leader at jcommerce with more than 10 years of experience and it coach at sages. He participated in many international projects. From time to time, he supports younger colleagues in their professional development. He likes the news in the IT world, although he approaches them with reason and reserve resulting from experience. He most appreciates well-knit teams that are able to motivate themselves and manage themselves. He also believes that soft skills in the IT world are just as important as hard skills and are usually very underrated.
Remember register for the webinar!

The current agenda of upcoming events from the BiteIT cycle can be found here.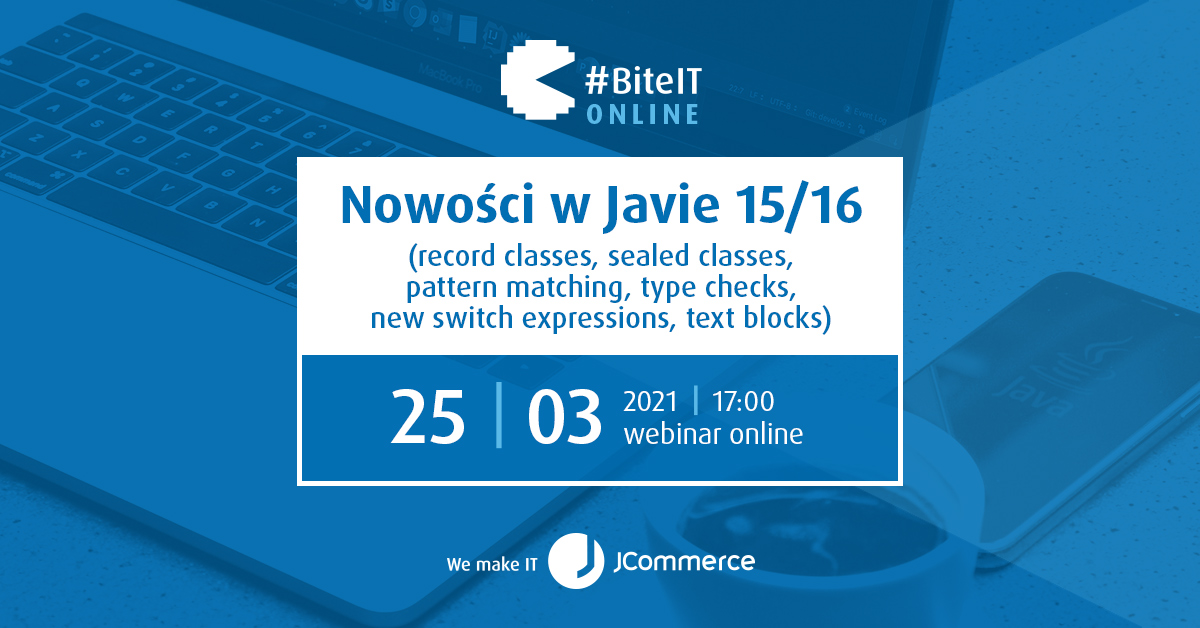 Pssst … for the participants was prepared a contest with a pretty cool prize! 🙂