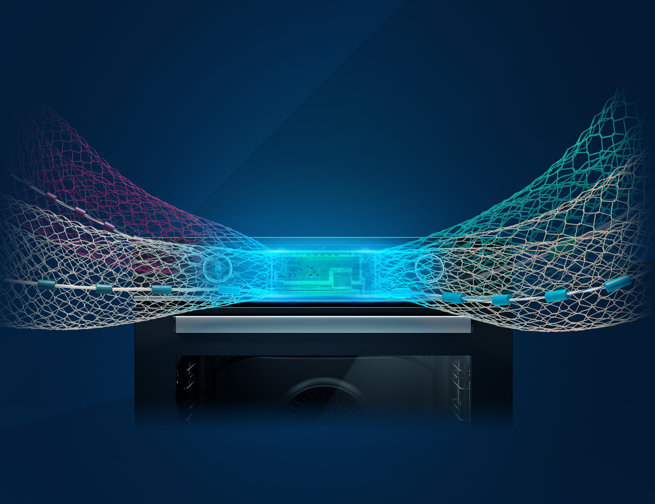 Beko research showed that Europe is determined to save the planet
With increasing awareness of polluted seas and the destruction of nature, it would be very easy to feel powerless, but the vast majority (UK 88%, Italy 88%, Spain 87%, Germany 84%, France 78%, Poland 74%) of those questioned in the six countries said that it was their personal duty to make changes by minimising waste, water and energy consumption in their daily lives. The number of people who think that others (such as governments or corporations) are responsible or that individuals have no real influence is negligible.
The study, which was shown during the internet presentation of Beko's seven eco-friendly household appliances, showed that human-caused damage is seen by all respondents as the greatest threat to the planet. Next on the list were plastic and infectious diseases-probably if you had asked about it two years ago, no one would have even indicated them. The following arguments were put forward: extreme weather events, natural disasters, natural resource crisis, loss of biodiversity, food waste and finally lack of water.
It has been found that recycling is the most popular way people practice sustainability at home. Interestingly, this activity performs much better in the UK market (84%) compared to all others, with the most similar results achieved in Italy (78%) and Germany (66%).
When asked what else they could do to protect the planet, respondents listed: buying sustainable products, not wasting food, reducing air travel and eating less meat. Energy and food are the first two categories of environmentally friendly products whose use is most important. Interestingly, home appliances were identified as the next major segment, ahead of clothing and travel.
It was found that the main obstacle to a more sustainable home is the price of environmentally friendly products-and in all countries. High prices are mentioned most rarely in Germany compared to other countries, both for FMCG and other products (for comparison: Spaniards have much higher price sensitivity to FMCG products). Price is the most important factor for purchasing household appliances, followed by durability and environmental friendliness (Italy 88%, Spain 86%, France 85%, Poland 84%, UK 77%, Germany 75%).
Respondents agreed on the importance of buying sustainable household appliances that have a significant positive impact on our planet. Lack of knowledge, willingness or belief that we are able to make a difference are minor arguments in the list of reasons for the lack of sustainable living at home.
"Our research has shown that we are completely in agreement with our customers in terms of the perception of the idea of sustainable development. It is encouraging that people want to do the right thing for the environment and believe that their actions can have a real impact on them. We see that price has a significant impact on purchasing behavior. At Beko, we are passionate about democratising technology, making it affordable and ensuring that as many people as possible have access to it. By making sustainability a business model and integrating it into everything we do, we aim to reduce environmental damage by developing efficient, sustainable and affordable household appliances that are also environmentally friendly. The aim of Beko is to enable future generations to lead healthier lives-which is only possible by living more sustainably and working towards a healthier planet. All our activities and every product we use have an impact on nature. So, in addition to these seven products, we are happy to adapt our existing technologies so that all our devices, through their durability and performance, are also more environmentally friendly. This is just the beginning for Beko, " said Michał grzeliński, regional marketing director (East Europe).
* The study was conducted among 1,800 people in the UK, France, Germany, Poland and Spain.