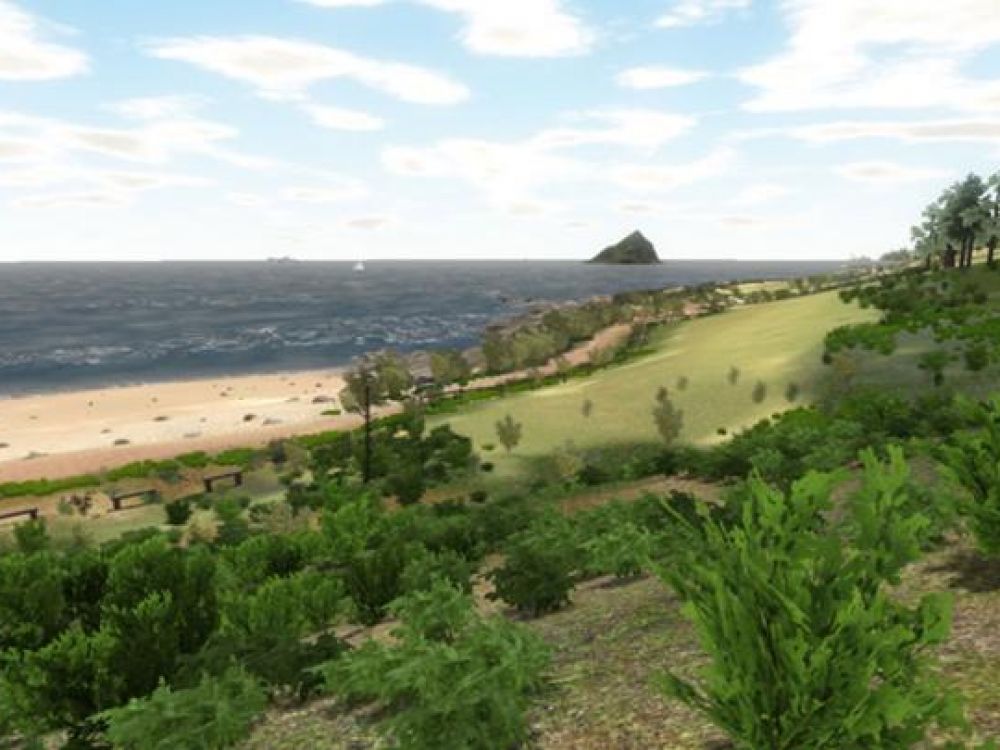 Be less stressed at the dentist thanks to virtual reality
You walk along a beach on a beautiful summer day. The turquoise blue water, the lapping of the waves on the shore, the flight of seagulls in the distance, you follow the coast on green paths. Then suddenly a voice arises : "It's over, you can take off your headphones now". That's when you leave the virtual beach to find yourself in reality, sitting in the chair of a dental office. This is how consultations with dentists at a dental centre in Devon, England have been taking place in recent months. No white light in the eyes, nor the" soft " sound of the strawberry… Patients experience better their care, such as filling (restoration of a decayed tooth) or extraction of a tooth, shows a study published in the journal Environment & Behavior.
The beach relaxes, but not the city
Researchers from the Universities of Plymouth, Exeter and Birmingham have made two different virtual reality scenarios : one takes place in a virtual beach (similar to that of Wembury, a village on the coast of South Devon, in southern England), the other in a city. Then they asked dentists practicing in a practice in Devon to test these experiments with 85 patients. The beach gave very good results (see video below). "Patients reported being less anxious during the consultation, found the care less painful, and had more positive memories of the medical examination a week later, compared to those who had a normal consultation or walked virtually around a city," the researchers explain.
This study suggests that any virtual reality experience does not make it possible to relax a patient in consultation : nature seems more effective than an urban environment. "Recent work suggests that people are happier and more relaxed when they are by the sea," study co-author Dr. Mathew White said in a statement. It seemed natural to try to "bottle" this experience, and use it to help in potentially stressful contexts."The researchers hope that by limiting the fear of the dentist, patients will be less reluctant to visit, and will be more inclined to make the recommended annual visit . But this technological "plus" should not increase the cost of consultation : in France, dental care is already at the top of the types of renunciation of access to care for financial reasons.