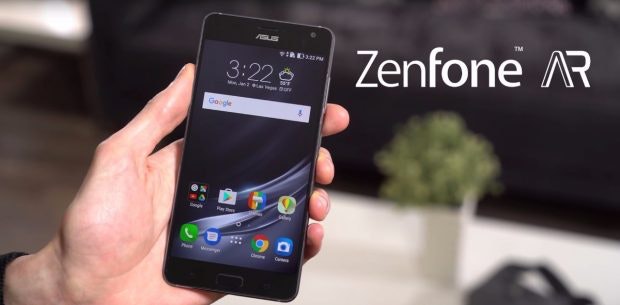 Asus Zenfone AR Smartphone Tango and Daydream on Board
Asus has unveiled in the course of its CES press conference in Las Vegas, an exciting upper-class Smartphone, The Asus Zenfone AR has both AR and VR technologies on Board and proud to eight gigabytes of RAM.
Asus Zenfone AR Tango and Google Daydream in a Smartphone
On the CES 2017 in Las Vegas, presented Zenfone AR is the first Smartphone that is equipped with Google's 3D-sensing technology, the Tango, as well as with the new VR platform, Google Daydream.
Using the rear camera Sensor mounted-Phalanx – consisting of a 23-Megapixel OIS main camera with Sony IMX 318 Sensor, a camera that captures depth information, and a motion sensor can detect the Smartphone space, and movement on the screen. In addition, it can position its environment in real time in 3D mapping and virtual objects in the room. Currently, there are not many Apps with Tango Support with a can you be a dinosaur in the room place. So far, the Lenovo Phab 2 was the only device that supports the Tango.
The Zenfone AR is according to Google's own Pixel Smartphones (Test) is currently one of the few devices with the VR platform Daydream compatible. Daydream is part of Android 7.1 Nougat. The new Asus Smartphone is with Google's own VR Headset, Daydream View (Test) use. In our Test, behind Google's VR platform had a very positive overall impression of the range of Apps is still expandable.
Asus Zenfone AR. (Image: Asus)
Asus Zenfone AR: upper-class Smartphone with 8 gigabytes of RAM
Since both the Tango, as well as Daydream of all the hand in need of computing power, is equipped with the Zenfone accordingly. The 5.7 inches in diagonal measurement at the end of the Super AMOLED Display has a WQHD resolution of 2560 x 1440 pixels. The internal memory is according to Asus, 256 gigabytes of transfer rates should be, thanks to UFS 2.0 technology SSD-level.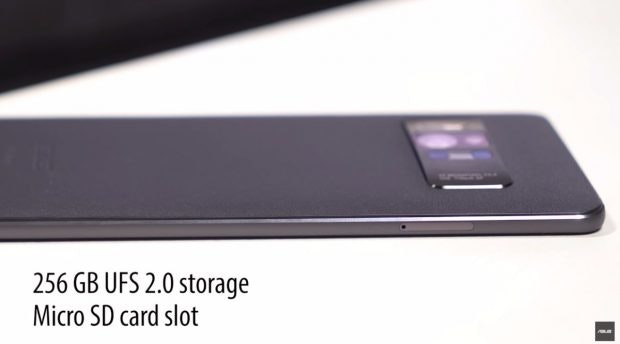 As a processor Qualcomm Snapdragon 821 SoC, which is supported by eight gigabytes. Thus, the Zenfone AR is the first Smartphone with so much memory. Interesting Detail: the Zenfone AR in the Daydream-not to overheat excessively, as it is in the pixels of the case is cooled to the processor through an evaporation chamber (Vapor Chamber).
Further features of the 185 grams and 8.95 mm thick device is a fingerprint reader on the Front, Dual-SIM Support and a USB type-C port. The internal storage via MicroSD card to expand. Asus has expressed so far, neither prices nor availability in Germany. In the USA, the Zenfone AR will be in the second quarter of 2017 available.
In keeping with the theme: Daydream View, Google's Virtual Reality Headset in the Test, and Android 7.0: Which devices the Nougat Update?
via myzen.asus.com