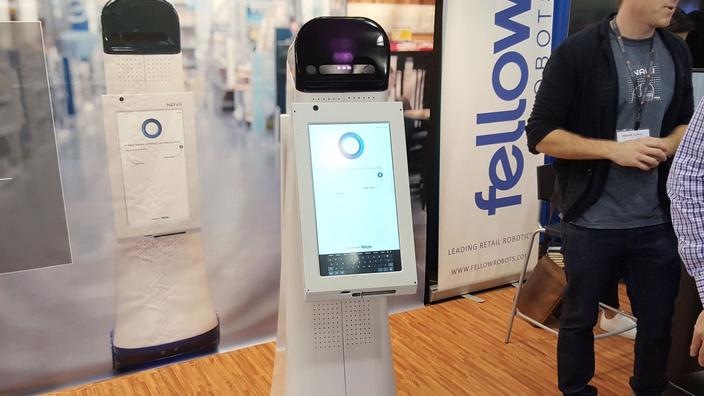 Artificial intelligence: what will the stores of tomorrow look like?
The brands of the future will be digital, connected but also "experiential". They will have to anticipate the requests and expectations of their customers.
In New York
In the aisles of the annual high mass of distribution, artificial intelligence is at the center of conversations. All distributors come here to get the tools to accelerate their transformation. "We are seeing a flood of solutions around AI," says Frank Rosenthal, a distribution specialist. It allows distributors to meet the challenge of their omnichannel transformation."The stores of tomorrow will be digital, connected but also "experiential", like some pioneering boutiques in New York.
"Retailers need to differentiate themselves by anticipating customers' expectations, accompanying them in their purchase and bringing emotion," comments Sébastien Zins, head of the French subsidiary of the publisher Salesforce, which has invested 1 billion euros in AI in three years.
"Brands must differentiate themselves by anticipating the expectations of customers, accompanying them in their purchase and bringing emotion"

Sébastien Zins, head of the French subsidiary of the publisher Salesforce
● Stores without cash registers
This is the dream of all distributors in order to streamline the journey. Amazon was the first to work on machine technologies…