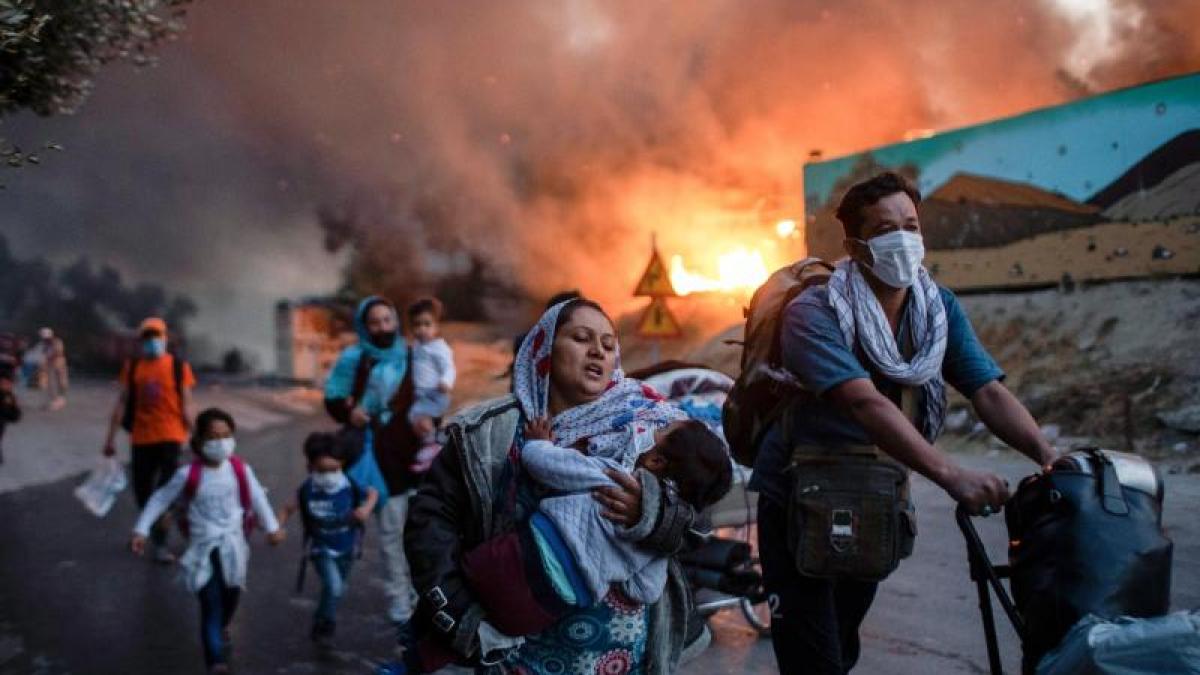 Arsonist of Moria sentenced to ten years in prison
Published on 12.06.2021
Athens/Chios (dpa) – In the trial over the fire in the Greek refugee camp Moria, a court has sentenced four migrants to ten years in prison each.
The Afghans immediately appealed on Saturday, but this has no suspensive effect. This was reported by the Greek State Radio (ERT). The trial took place in private.
The fire almost completely destroyed the Moria refugee camp on Lesbos in September 2020, leaving around 12,000 people homeless overnight. The police identified six young people and men from Afghanistan as suspects – they are said to have set fire to force their resettlement to mainland Greece. Two of them were already sentenced to five years in prison in March under juvenile justice. They too have appealed.
The number of migrants living on the Greek islands in the East Aegean is currently declining. According to government figures, there are only around 9,600 people left in and around the registration camps on Lesbos, Samos, Chios, Kos and Leros – of which around 6,500 are currently on Lesbos. In April 2020, the total number was just over 40,000 refugees and migrants.
The reason for the decline is measures taken by the Greek government to bring mainly the elderly, sick and families from the islands to the mainland, as well as fewer new arrivals from Turkey.
© dpa-infocom, dpa:210612-99-968330/2
State Broadcasting