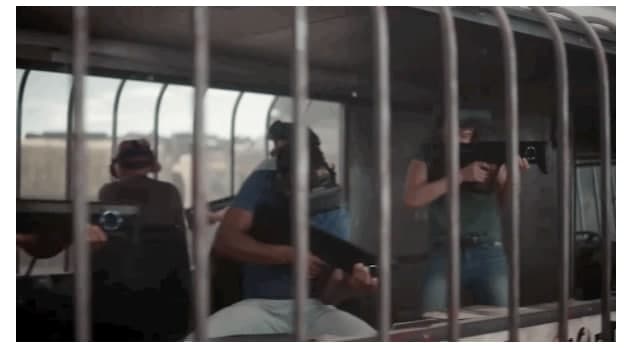 Army Of The Dead has added an LB VR experience
Army of The Dead VR
According to the script of the film, a disaster occurred in Las Vegas with the transformation of people into zombies, which the government protected from the population with containers.
But, not all of them. we managed to get out!  A group of townspeople are still trapped inside sin city, and they will be rescued by a team of zombie killer mercenaries called "Las Vengeance".
In the game, you and your teammates get into a real motorized TACO truck for a 30-minute zombie destruction game, during which you feel everything-from bumps on the road to the recoil of your weapons-thanks to a unique combination of tactile feedback technology.
Your experience begins at base camp. Here you will get a brief information from Cruz, one of the Las Vengeance crew members.
The plan is simple: enter, save the survivors and exit.  Then, Cruz will show you how to control your weapons, get through the wall and, most importantly, kill the zombies correctly. From here, you will get into your tactical TACO truck and go on an adventure of destroying zombies.
To join the Las Vengeance team, you will not need any special training – just a ticket. Pre-passes will be available online from June 3 at a price of $ 24. Avid zombie killers can join the waiting list to take their place in the tactical TACO truck. Location-based virtual reality is launching this summer in New York and Los Angeles, and in the fall in Las Vegas and Washington . Other major cities such as Boston, Madrid, London, Berlin and Chicago are also included in the list.
In response to the ongoing COVID-19 pandemic, Army of the Dead: Viva Las Vengeance will follow all CDC recommendations and include additional safety and hygiene measures so that the rest of the Las Vengeance team can safely and cheerfully kill zombies.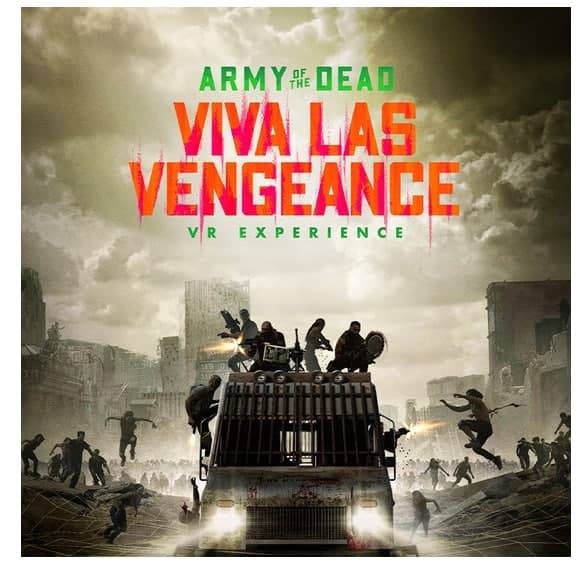 LOOKVR opinion:
The idea of a TACO truck and destroying zombies is very good, considering that people are hungry for joint walks and participation in team events. But, this is a one-time story, albeit with the support of such a cult work from Zack Snyder. I even really wanted to try the first session, but repeated adventures with the same plot will not impress me. I repeat once again, the story is for one time with the maximum number of new users.