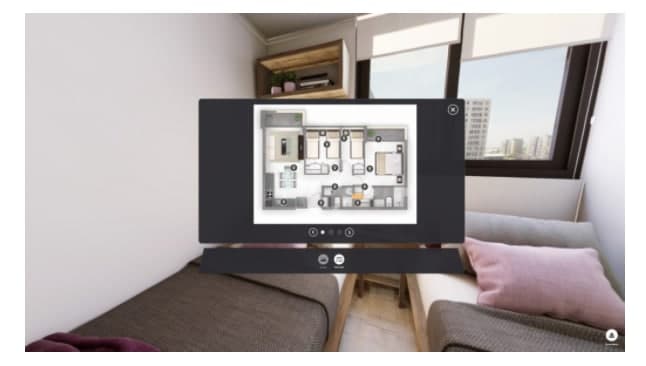 Architects Can Now Design Through the app in Oculus Quest
Designing with Oculus Quest Glasses
The design and visualization of the finished object, an integral part of any architectural bureau, after the creation of the work, the demonstration takes place through a computer monitor. It is not always easy for a person to understand various aspects of a complex design. The engineers of SENTIO VR come to our aid, who have created software for transforming 2d objects into 3d with a subsequent demonstration.  At the moment, the app is available for the Oculus Quest and Oculus Quest 2 headsets through the Oculus App Lab.
The application is multifunctional and works with SketchUp and AutoDesk Revit, which makes it easy to import your projects directly into SENTIO VR without any additional plugins or downloads. The software can also be used to create virtual tours for real estate professionals, as well as to conduct joint virtual meetings with up to 5 users at a time. A cool feature will be:  broadcast from the headset to the PC. This can be especially useful when conducting personal meetings, when not everyone has access to a vr helmet.
You can download the free SENTIO VR app in the Oculus App Lab right now. If you have any questions, write to the company at hello@sentiovr.com .