Apple's VR glasses reportedly work with 15 cameras
Apple AR headset in a patent sketch. (Picture: USPTO)
"Apple Oracle" Ming-Chi Kuo reports impressive technical data on Apple's VR glasses. In addition to the cameras and ultra-high-resolution displays, the price also makes you sit up and take notice.
The renowned technology analyst reports on further details from Apple's VR or AR roadmap. For example, the helmet, which will be the first stand-alone device to be launched in 2022, contains up to 15 cameras. The number indicates that the components perceive not only the outside world, but also the eye movements of the wearer. With so-called" foveated rendering", it is possible for the glasses to improve the reproduction of the areas that the user focuses on. Kuo sticks to his statement that the headset will cost around 1,000 dollars. Other sources had reported 3,000 dollars.
AR: The next big thing from Apple
While Kuo initially indicated this year as the publication date, his more recent reports mention 2022. Apple is reportedly working on two specific products. First, the so-called "Head Mounted Display", an independent mixed reality solution, is to come out. The device, codenamed N301, combines VR and AR, although the AR functions should be limited. The manufacturer is giving him two 8K screens on micro-LED as well as his own computer and storage capacities, it is said. Schematic drawings show a design reminiscent of ski goggles.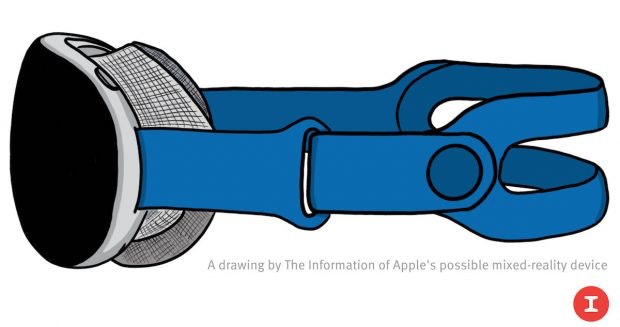 According to various sources, the Apple Glass with the internal designation N421 will be released later and is expected to use the computing unit of a paired Apple device. This allows a design that is similar to normal glasses. The AR contact lenses, which Kuo had also already brought into conversation, are more of a vision of the future.
You might also be interested in