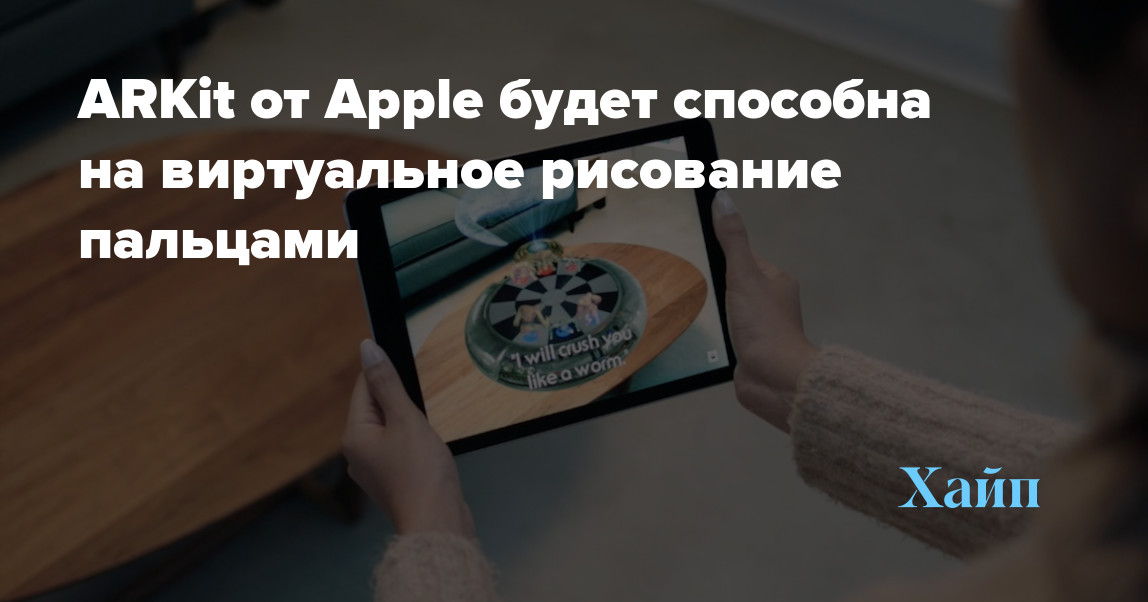 Apple's ARKit will be capable of virtual finger drawing
On the eve of the launch of iOS 11, developers continue to actively work on ARKit, a platform designed to implement augmented reality. The latest demo, published by Osama Abdel-Karim, shows how ARKit can be used for virtual finger drawing.
According to Osama, the iOS 11 technology called Vision was used to develop the virtual drawing function. Vision can track the movement of a finger and apply drawings by tracking its movements.
After the launch of iOS 11, ARKit will become the largest AR platform in the world, which will be available on the iPhone and iPad.
As mentioned above, the platform will use the main technology — Visual Inertial Odometry to track the situation around the iPad or iPhone, allowing the device to "feel" how it moves in space. ARKit automatically analyzes the room, which allows the technology to navigate the terrain.
Source: Macrumors.com