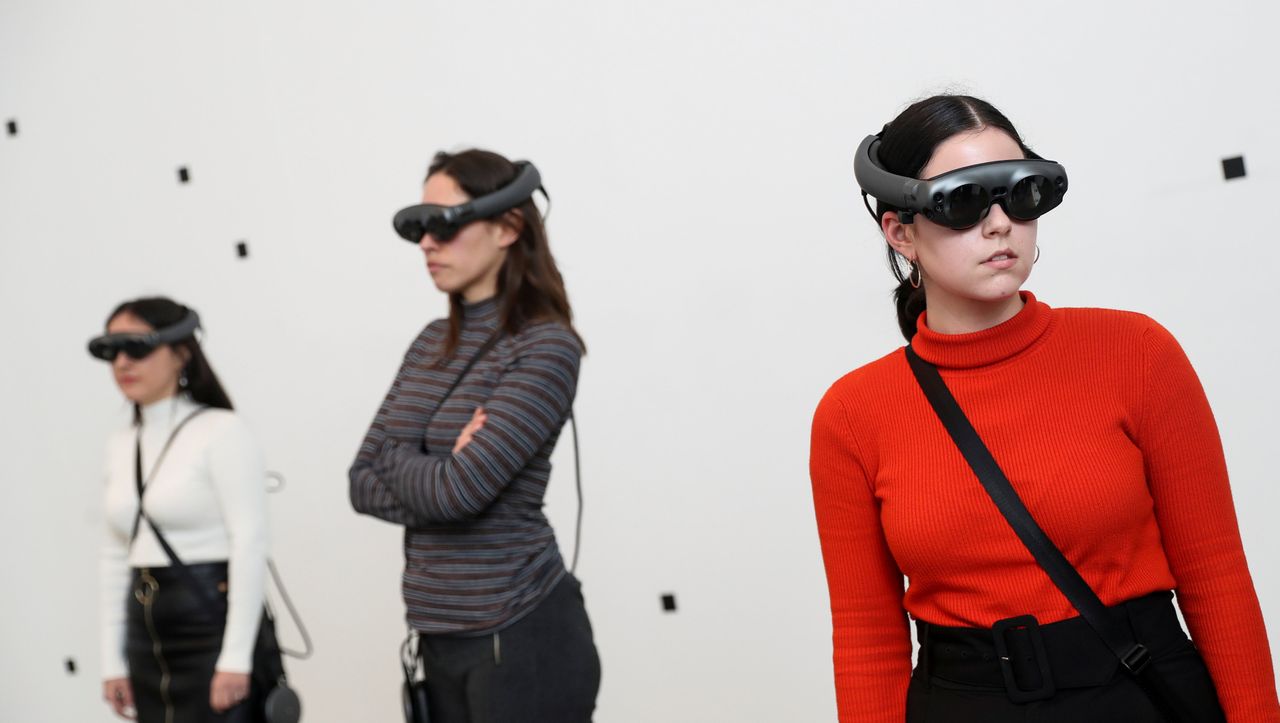 Apple is reportedly working on a 3000-Dollar-data glasses
The rumors of data glasses of Apple received a new impetus. The news portal "The Information" reported on the night of Friday on new Details about the alleged project for the future of the iPhone company. Thus, the high-tech Headset is not only technically very challenging, but also very expensive.
According to the report, it is not a pure Virtual Reality glasses (VR), in the real world is completely hidden and virtual environments will be replaced. Instead, Apple is developing a so-called Mixed Reality Headset (MR), which may also give a Computer-generated virtual elements in front of the eyes of the user will appear.
Technically, this device can be attributed to absolute High-End Features. Accordingly, it is intended to be a two-8K-Display equipped and its surroundings with at least a dozen cameras and Lidar Sensors, similar to those in some of the iPads and the iPhones built-in Sensors that capture. As the drive of the Apple-M1 processor that is installed in the new MacBooks, serve it, or an improved version of it is.
Apple has for years invested in Augmented Reality
Such a technology would be a good fit for Apple's year-long efforts to establish applications for so-called Augmented Reality (AR), i.e., superimposed on reality, on iPhones and iPads. With a Headset, as it is "The Information" outlined, could Apple make this technology, in theory, a little further on in everyday life.
A transparent MR-glasses through which you can see his environment, as normal, at the same time, but also information about the show could have, could make it easier to use environment-related data in. So you could let the navigation instructions or special offers, the shops, the shop window looking at just the show.
The Price Tag Issue
Practically, this application is likely to remain for most of the users but bare theory, at least if by "The Information" recorded rumors should be true. This is because, with a price of up to $ 3,000 – inclusive of turnover tax on imports, which in Europe would be about 3600 Euro would be such a Gadget just for a clientele with an impact-filled wallet and affordable.
The news portal "Bloomberg" had represented this Thesis already in January and suspects, the first Version of Apple's Headset will be launched as an expensive niche product and on VR focus. A better mass-market appropriate variant with a focus on AR should speak later, "Bloomberg" of at the earliest in 2023, come in.
Not a product for the mass market
The Headset, as it "describes The Information" would compete less with VR-Headsets for end users such as the Oculus Quest 2, the Vive Cosmos, or the Lenovo Explorer, which for a few Hundred euros. Real competition would be more likely to Microsoft's HoloLens 2, the list of which is specified price with 3849 Euro. Suitable for the price Microsoft is positioning its MR-glasses, however, only in the professional field, and with applications developed by the customer.
Such an approach is hardly fits in to Apple. With its Offerings, the company aims to be a solvent for the mass market, which allows good margins. A 3000-Dollar Mr.-glasses could be used at best as a precursor to motivate software developers to develop Apps that run on a lower data glasses. These Apps could eventually help to make AR and MR to a mass market – and, in a few years.
Apple did not comment on the rumors on request. The company maintains a long Tradition of such discussions and to talk about its products, if it has, this will be officially presented.