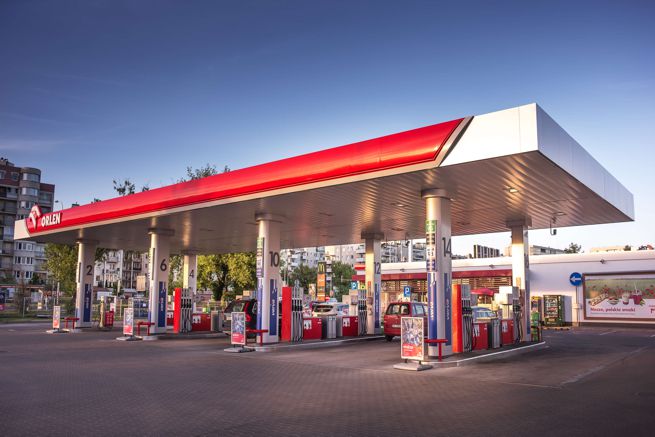 An attractive proposition for drivers! Earn extra points with the ORLEN VITAY app and insurance at link4!
Benefits multiplied by two
The VITAY program offered by PKN Orlen is currently one of the favorite loyalty programs of Poles, who appreciate it for its wide offer and transparent rules. Drivers get points for refueling or shopping at ORLEN stations, and then exchange them for attractive rewards or discounts.
Now points can also be earned for the purchase of insurance LINK4 on the website orlen-ubezpieczenia.pl, where the details of the selected insurances are located. To buy a policy, just enter the number of the loyalty card. Each gold coin spent in this way for insurance in link4 will add 5 points to your vitay account! There are really many options, because in the scoring offer there are both OC, Autocasco, NNW and Smart Casco communication policies, as well as real estate insurance or travel policies.
How does it work?
VITAY points earned in this way can be exchanged for valuable items, m.in. home furnishings, including home appliances and RTV, sports equipment, a gift for a child, as well as discount coupons to stores and many, many other really attractive prizes.
This offer was recently used by Ms. Arleta (42 L.) from Malbork: – at Orlen stations I refuel for pragmatic reasons – they offer the cheapest fuel-says Ms. Arleta. – The quality of the other products also makes a great impression. I've never been disappointed, and at the station I buy oils and various car accessories. In winter, I especially appreciate Orlen spray – I never froze and does not create streaks. As a regular customer of Orlen, I also take part in the VITAY program and most often enjoy discounts on fuel.
My current OC policy was due to expire in January. When the station learned about Orlen's cooperation with link4, I became interested in the offer of this insurer. The Moment, as I mentioned, was very favorable, so making a quick calculation using the site orlen-ubezpieczenia.pl I bought a new policy already in link4.
For 800 zlotys I got OC insurance with a very rich range of additional services such as a program of assistance with a replacement car, and even tire assistance. What's more, buying a policy through the site orlen-ubezpieczenia.pl I received as many as 4000 points on my account ORLEN vitay. Great stuff! I have a rich package of insurance OC and still points for prizes – happy Mrs. Arleta.
With customers in mind
– As link4, we consistently build our position on the Polish market also through cooperation with reliable business partners, which certainly include the ORLEN group company. The joint offer of both companies also means-which is especially important for me-further facilities for our customers. It is with greater satisfaction that we present PKN Orlen and link4 customers with this innovative offer, " says Marek Baran, director of corporate communications at link4.
Comfortable purchase
If you want to take advantage of the combined offer of ORLEN Financial Services and LINK4, the driver can choose the most convenient way to purchase the policy: via a computer or smartphone, by going to the website orlen-ubezpieczenia.pl or via a dedicated helpline (22) 444 44 55. Just remember to provide your vitay card number. Valuable rewards await, and the combination of high-quality fuel purchases with attractive insurance is a saving of money and time.
The material was created in cooperation with the PZU group.

Computer Game Development Company | Cross Platform Game Development