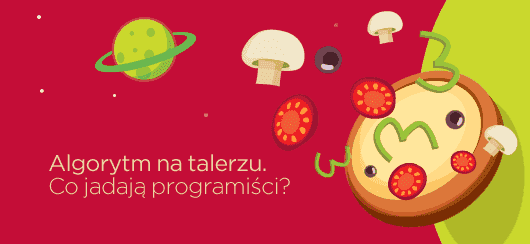 Algorithm on the plate. What do programmers eat?
In a stereotypical way, a programmer is a person who likes to present his trophies in the form of packaging after eating-most often after pizza. There is also a popular maxim that the language you can best communicate with a programmer is the language of food. No matter how much there is truth in all these statements, the undeniable fact is that the coder must eat, period. Here, however, we come to another, fundamental problem of a formal nature: what do programmers eat? Basically the same thing as other people. At this point, the article could be finished, if not for one " but " – there are such dishes that are very strongly associated with the environment of coders. To the classics of the program menu you can include such food as:
Pizza
The true quintessence of food people from coding. An expression of independence and good taste. I would like to write that this is definitely more than just food-it is a symbol. Empty pizza wrappers occupying the desk of many programmers in creative disarray is a sign that in this place you can find a busy person who flies above the levels, rises above the mundane, banal standing by the garage and constantly solves programming problems, hacks algorithms for the project, fries functions, smothers bugs. And all this without getting up from the desk, without taking your hands off the keyboard, biting only from time to time always instantly frozen pizza. By the way, it is worth adding that pizza has long fascinated not only programmers, but also filmmakers (e.g. "Mystic Pizza", "killer"), fashion designers (e.g. Jeremy Scott), game developers (e.g. "Pizza Syndicate"), etc.
Hamburger
Another culinary legend, which had a profound impact on the development of new technologies. A dish perfect to let your tired tapping fingers rest (try eating a real, big burger with one hand, coding with the other!) and the opportunity for a little relaxation. The hamburger is also a symbol of resistance to the terrible, healthy food that brazenly interferes with the lifestyle of a real coder. By the way, burger is also an expedition into the world of culinary delights not only carnivorous individuals (increasingly available burgers in the Wege version). If you think that the hamburger is a symbol of junk food, such a view is already passé. Hamburger is becoming more and more exquisite sandwich, served by elegant restaurants and in different versions (e.g. with brioche bun and confit goose). It is worth adding that the hamburger was one of the most popular dishes ordered in Polish bars and restaurants in 2014.
Chinese soup
Food for real connoisseurs. The perfect lack of any flavor enclosed in instant instant form. Thanks to this, no sophisticated culinary experience distracts and does not detach from coding, and the stomach fills up anyway. This dish is perfect when the deadline is approaching and you need to make the shortest breaks at work:
you can encode when you tear the package with your teeth and pour the contents into a bowl;

you can encode while waiting for the water in the kettle to boil;

you can code while waiting for the pasta to soften;

you can code by eating with one hand.
By the way, an interesting fact: the so-called Chinese soup is a Japanese invention from 1948, and her father is a certain Momofuku Ando. It is also worth adding that most of this kind of soup is eaten in… China (about 40 million units per year). Well, there are a lot of developers in this country.
French fries
French fries, whose homeland is Belgium (Namur region), is an excellent addition to everything (but no, with bread, perhaps, too dissonant). Nothing to add, nothing to say – the same advantages: fries are available on the phone, they are a real calorie bomb and thus provide a lot of energy, they are tasty, and most importantly – you can consume them, using only one hand, and the other-to work. One problem, however, may be that the keyboard is covered with greasy spots. However, if someone notices such inconveniences, it means that he is not focused on his work properly, and to put it bluntly: he is beating himself up!
Spaghetti
An excellent dish for those programmers who suddenly lost their enthusiasm for coding or encountered a problem that they can not immediately solve. A moment of relaxation over a huge plate full of long noodles is the perfect opportunity to think about different solutions, while enjoying the taste. Nothing is so soothing as the winding of pasta on a fork, long, seemingly endless, patient, precise, monotonous, prolonged, protracted, almost eternal. And then there's this sucking of spaghetti into the mouth with a gentle, one-step suction that clears the mind and prepares it for the next confrontation with the resistant matter of the code. Just those sauce stains on your pants and blouse! But that's the price of creative food.
Photo of lunch
The ideal solution the day before the deadline-you do not need to break away from work at all, just look at the photo from time to time. The photo can be any dish depending on the individual preferences of the programmer. However, it is worth clenching your teeth tightly, because from this look the stomach produces digestive juices like crazy. By the way, you can exercise a strong will: will I go out for lunch or not?
Look out! Before consuming the above dishes, think carefully or consult a nutritionist or pharmacist (looking for specifics on the headache caused by too many dishes), as each of these dishes can negatively affect your body, causing remorse (number of calories!), and even upset stomach.