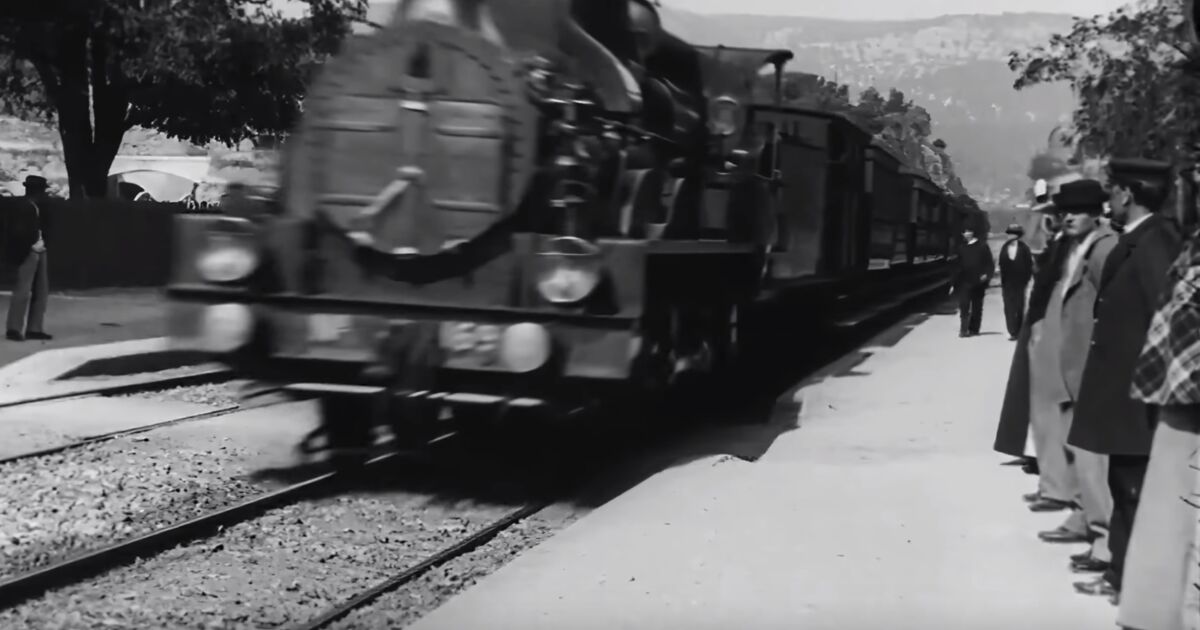 AI makes it possible to reproduce in 4K 'The arrival of a train in La Ciotat station' by the Lumière brothers
In 1895, the film "L'arrivée d'un train en gare de la Ciotat" by the Lumière brothers, with a duration of 50 seconds, aroused the emotion of the spectators and consecrated the first steps of cinema. Using Gigapixels AI software, which uses artificial neural networks, Denis Shiryaev was able to "upscale" these images in 4K and 60 frames per second, reports The New Web. In other words, this YouTuber managed to adapt them so that they appear in high resolution, as if they had been shot today.
Artificial neural networks are inspired by the human brain, and allow computer programs to develop learning autonomously, from the data submitted to it. The software, starting from the original film, was able to reconstruct and enrich the images from a database. Without it being noticeable that the images of the original film have been modified. The result is amazing.
These images were obtained through a form of artificial neural networks: generative antagonistic networks, or GANs. They make it possible to create fake videos with disturbing realism. Their principle: one program generates an image and sends it to another program, which is responsible for detecting whether it is a fake. In this way, the program itself learns to generate the most likely image possible. Below is the original film of the Lumière brothers, followed by its version restored by artificial intelligence :
https://www.youtube.com/watch?v=3RYNThid23g
These technologies, which are often useful, are, however, of concern. Used for malicious purposes, they can be used to make "deepfakes" and allow impersonation in a video. Experts fear that these "hyperstructures" are used to manipulate opinion, especially in the run-up to election periods. So much so that some social networks, like Facebook, prohibit them.
Get our latest news
Every day, the essentials of Business Insider news