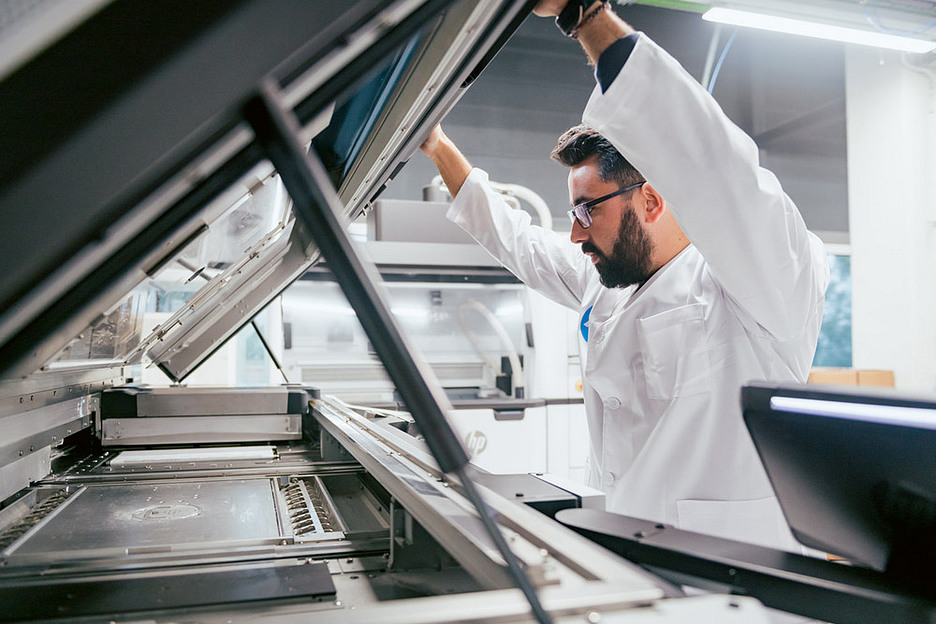 Additive manufacturing and other advantages of digital production technologies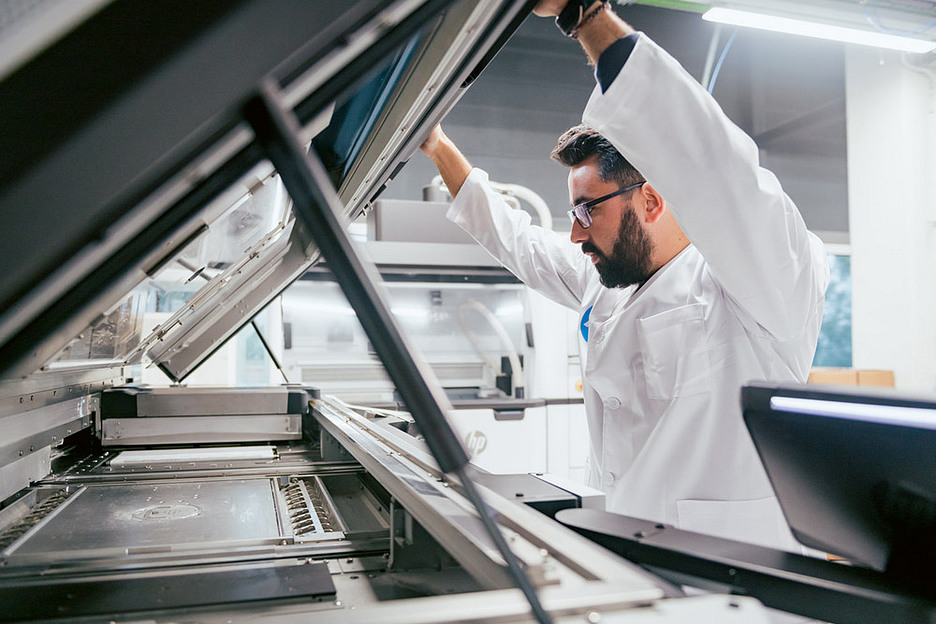 According to a recent study of trends in the market of digital production, among two thousand of the leaders of industrial enterprises worldwide, today companies are actively investing in advanced solutions in industrial digital technology: in particular, 85% of manufacturing companies plan to increase investment in additive manufacturing or simply 3D printing.
"The 3D printing technology are considered as a way not only of reducing costs and accelerating time to market, but also as a unique competitive advantage that simplifies the access to innovations for consumers, says Vice President and CEO of the Eastern Europe region, HP Inc. Alexey Voronkov. — In the future, through additive manufacturing will be transformed entire industries, today leading organizations in healthcare, automotive and retail are actively using the possibilities of 3D printing, redefining the traditional approach to business".
The term "subtractive", that is derived by removal of a part from billet, even the meaning sounds less attractive than "additive" — obtained by the addition. But already the first tools that began to make people (not reasonable, not Homo sapiens), obtained thanks to subtractive manufacturing: with the right cobbles were removed flakes with another stone to obtain a convenient form and sharp cutting edge.
So came the development of the industry: every time easier was first to produce a and then remove all unnecessary. Making all kinds of bushings, threading of bolts and nuts, cutting of sheet metal into fragments, which are then welded, soldered or otherwise assembled together, a standard industrial method. However, does it make sense to blindly faithful to him, in modern conditions, when the rapid evolution of 3D printing technologies additive manufacturing makes significantly more attractive than subtractive?
Breathe!
At the beginning of the coronavirus pandemic, it became clear: the severe patients primarily affects the lungs, and therefore strongly necessary to connect them to devices of artificial ventilation (ALV) or at least to the standard for many hospitals network supplying oxygen directly to the beds. But just to blow oxygen into the respiratory tract of the patient is impossible – the required fine stepless adjustment of speed of flow of life-giving gas. This is most often used a tube or a valve, Venturi — a device relatively simple to manufacture, but needs micron precision machining of internal surfaces. Besides fundamentally disposable, disinfect and re-use it shall be: each patient is connected to an oxygen pipeline, shall be provided with a personal respirator with its own Venturi.
Like the vast majority of other varieties of valves, invented by mankind, the Venturi valve is most often made subtractive manner, using a variety of operations: pressing, soldering, polishing. Manufacturing company supplying to hospitals certified valves Venturi for a considerable amount, and to dramatically increase their production usually is not ready: the work is delicate, painstaking. The lack of valves has cost the world's population, especially in Western Europe, with its fairly compact hospitals are not designed for emergency deployment of additional beds. And when in March of this year the hospital of the Italian town of Chiari in the province of Brescia experienced a shortage, the problem took to solve engineering startup Isinnova.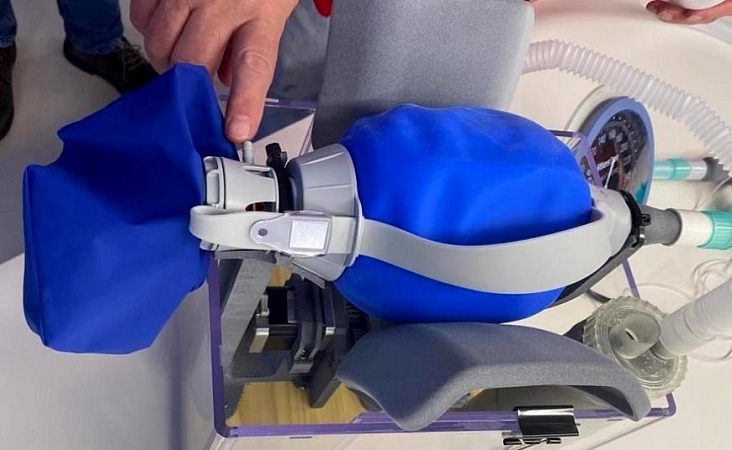 Using a relatively simple 3D printer startups created by the developed literally overnight model prototype valve and brought him to the hospital. "We need a hundred such, and the sooner the better," said the doctors, having experienced manufactured according to additive technology Venturi in the case. As it turned out, this is not a problem – would be just in the plastic for the printer. Isinnova quickly turned the issue to one hundred valves a day, and each a priori standards thanks to the digital quality control, which continuously implements himself a 3D printer in the process. At a cost of no more than €2-3 these valves have proved invaluable and ultimately helped to save the lives of many.
Another important advantage of additive technologies, manifested in the history of Venturi type, is their incredible flexibility. And respirators, and the valves of the oxygen lines, which connect the valves can have different diameters and threads. It is not the slightest difficulty to make small changes to the digital model of the valve to the 3D printer produced for her part, guaranteed compatible with interfaced medical equipment. And cost one such valve in the same amount, regardless of two things will order them to the hospital, two dozen or two thousand. Changeover same subtractive machines, even such advanced as extrusion, to produce the same valves from polymers of the classic analog way is also possible. But in small batches, the cost of finished parts, for which you will have to create new molds, inevitably goes beyond.
HP, a recognized leader in the development of 3D printing technologies has made a considerable contribution to the fight against coronavirus. On a specially created page was located (and still available) design files protective masks, protection class FFP3, locks masks, facial shields, cotton buds to take samples from the nasal cavities, mechanisms for contactless opening of doors, components for respirators, and other necessary for medical facilities, which are cheaper and easier to produce on a 3D printer on the spot than to order from a centralized warehouse and wait in the hope that they will not come too late.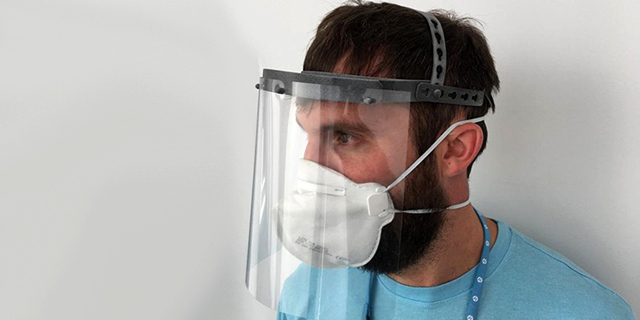 Strength in unity
Additive technologies allow to remove all these problems at once — and not only in the manufacture of medical devices. So, German carmaker Volkswagen Group in partnership with HP Inc. and GKN Powder Metallurgy is implementing a multi-year plan for joint development of parts and their production. Bentley Motors Ltd. almost every detail of the future car is originally created in miniature with 3D printers, and a new brake caliper for the hypercar Bugatti Chiron was printed on a 3D printer from titanium alloy commonly used in aircraft or rocket engines.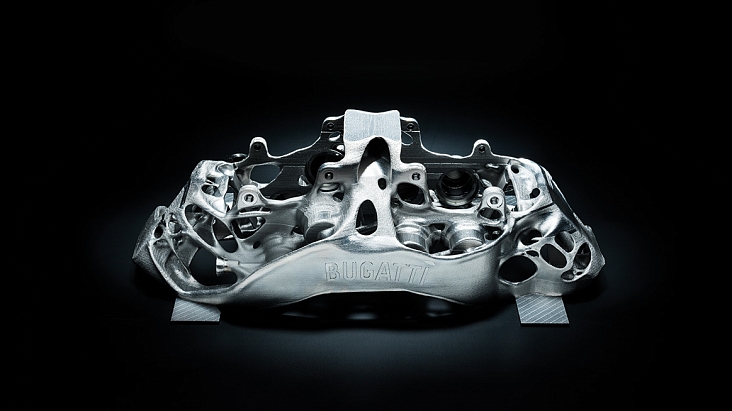 Does all the above, that subtractive industrial technologies it's time to go to the dustbin of history? Not at all: neither the rotary bucket excavator, nor the body of a space rocket by 3D printing so far to create unreal. Moreover, a great many devices and instruments contain diverse elements that must necessarily be made of various materials. And even if every piece of this device separately allows for the production on a 3D printer, to gather them together until I have manually.
Although why manually? Robotic Assembly (and then it does not matter how is made a part of) is now experiencing rapid flowering. In the automotive industry have up to 80% of all operations on the Assembly line is made without human intervention on stage – the fields of mining and mineral processing, construction and manufacturing industry in the broadest sense of the word. Integration of additive technologies and capabilities of automated Assembly of the various elements, as executed subtractive methods, and by means of 3D-printing, enables industrial machines in a matter of minutes to gather in a single structure items. These items consist of metal, plastic and other materials and can be combined into composite structures.
The main advantage of such automated production with the involvement of 3D printing — simple and cheap modifications and attachments. Depending on customer requirements the company can at one and the same hardware produce enough very different in weight and size characteristics of composite products, which in traditional industries would require the deployment of production and Assembly lines for each series separately. In conditions of extreme dynamism of the modern market and the continued improvement of technologies highly flexible production line becomes a profitable target for investment and a solid base for the further acceleration of technical progress.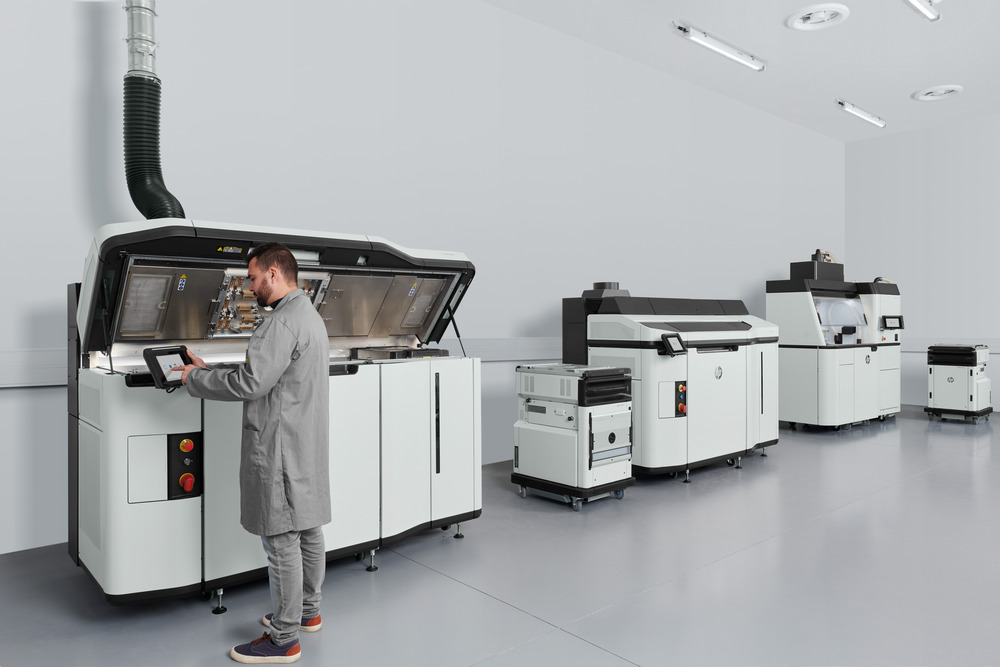 Together with Siemens, HP currently working on the creation of integrated solutions for additive manufacturing. This decision is based on the platform of 3D printing, and Analytics HP and includes new 3D printing system HP Fusion Jet 5200 Series, combined with a portfolio of software products for Siemens Digital Enterprise the digital enterprise. The joint expertise of HP and Siemens, creating the effect of synergy, helps customers to quickly and cost-effectively develop unique products to bring to market high-quality 3D printed parts and as a whole to coordinate the conditions for the most complete realization of the potential of additive manufacturing.
In addition to the new 3D printers and software, HP is actively working on the improvement of materials for additive manufacturing. Thus, together with the German chemical industry giants BASF company created a new polypropylene for multiple applications: versatile, durable, resistant to chemical attack. It is not just suitable for the production of 3D printing systems HP and meet all the requirements of the automotive, consumer, industrial and medical fields, and also helps to optimize costs and increase productivity. In those situations, when the required material is stronger than polypropylene, HP offers the use of a metal powder and is designed to work with it 3D prinetr HP Metal Jet. The company Cobra chose these additive manufacturing machine for the release of his new gear for the game of Golf, increasing as a result of its performance and satisfy the highest demands of players.
We are not deceived
The unrestrained development of the productive base in the most remote corners of the world has such a negative side effect, as the ubiquitous triumph of counterfeit. Despite the best efforts of legislators and customs officials, fake high-tech devices, garments and shoes, accessories and jewelry for the black and gray channels are somehow act even in the most hotly fighting for the protection of intellectual property in the country.
With the counterfeiting of banknotes, bonds, and other securities of manufacturers of high-quality color printers have learned to cope a long time: the prints are accompanied by invisible (usually done with yellow paint) the microscript or a digital code that includes the serial number of the printer that makes it possible to quickly identify the mountain of the counterfeiters. Now, thanks to micron tolerances, which are made of 3D-printed objects, similar in fact, but the bulk of microscript can be integrated directly into the texture of any product created by the additive method. It's not the QR code on the product packaging, which is easy to paint or draw again, now on the surface of a part or device can be assigned to countless duplicates about the date and place of manufacture technical conditions of production, regulatory compliance, etc.
For the future
Mentioned in the beginning, the study shows: digital production stimulate economic progress and increase enterprise flexibility. Moreover, innovation transformerait the whole industry: for example, 91% of executives surveyed are interested in technologies of mass customization and believes that they can be used effectively in business, if you personalize the details with the help of 3D printing/additive manufacturing. Additive technologies open up new opportunities for collaboration and interaction: 85% of managers the importance of cooperation between sectors to implement new digital technologies of production and 81% of executives said that their companies have plans to cooperate with state institutions in the field of digital production.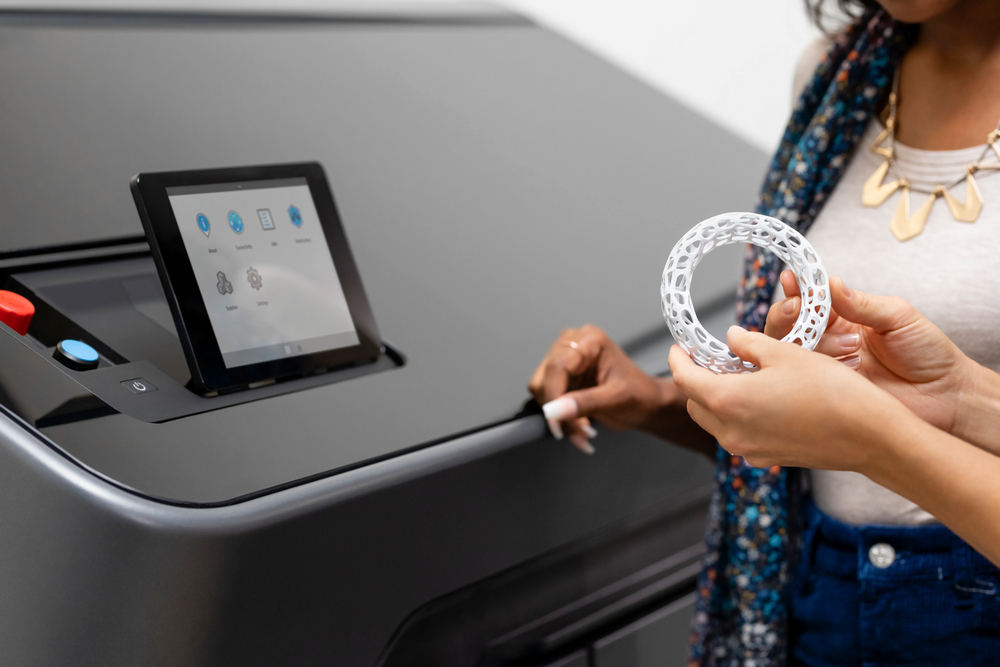 In the current economic conditions for the sustainable, economical production will continue to have business of the utmost importance. Subtractive technology is inherently redundant. It is impossible in a free market from exactly estimate how many customers will need certain goods, what style and colors — especially considering the tough competition, when in fact similar products offer dozens and hundreds of companies.
Therefore, the item first deliberately produced in excess and then sold so many, how many will come. Overproduction creates a lot of problems: excessive consumption of the planet's resources, excess emissions, the need to recycle remaining unclaimed products etc. moreover, subtractive manufacturing is centralized —so almost a third of the total volume of anthropogenic carbon dioxide emissions in the world today is in transporting huge masses of products transport.
The transition to a predominantly additive manufacturing allows you to sell a product, and then publishing it. The consumer gets a chance thanks to virtual and augmented reality — in details to familiarize with the proposed purchase and choose the right one for you its characteristics. Then an automated factory (or in the store, turned into a de facto exhibition centre available products) will be produced exactly according to the expectations of the client instance of the product. And all this without the need to clutter the warehouses previously produced a wide range of essentially similar products, without the need to carry them on trains and heavy trucks to the stores.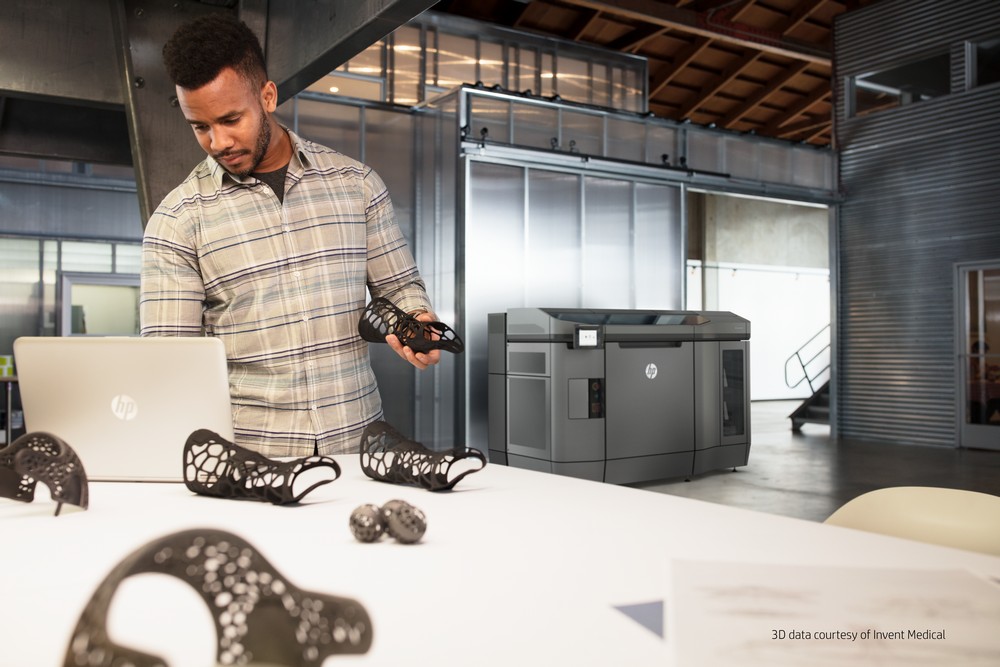 In more distant but also very real prospect of Autonomous additive manufacturing removes the problem of excessive centralization of industry. The example of China, which began in the 1990s, "world workshop", and by the end of the 2010s left with a strong network of industrial companies, often loaded with production of real goods less than half, is very significant. First capital followed labor: where it is cheaper — it was more profitable to build factories. The same standardized modular production based on 3D printing with Autonomous control will be like a fast food kiosks, to deploy almost any local area. To work they will be on the digital models created in the Central office of the parent company, and included only after placing another personal order. Logistics costs will be reduced dramatically and customer satisfaction will increase.
Even more it will grow as further development of additive technologies will allow to develop new materials and to apply 3D printing to new areas of industrial production. Numerical simulation with cloud technologies and virtualization will be available not only for tasks of nuclear physics or aerospace solved on supercomputers today, but when testing a "digital DoppelgangeR" literally any industrial products – from the shoes with a new type of damping material in the sole to drone or electric light buildings.
As a result, to objectification, to output to 3D printing and field testing, consumer products will be able to reliably test the strength, durability and conformity to the declared characteristics all of the digital models, no extra costs and the negative impact on nature. And this is only the beginning — after all, digital technology really start to come on production just now!
3D printing, manufacturing
Journal: Journal IT-Expert [No. 10/2020], Subscription to magazines