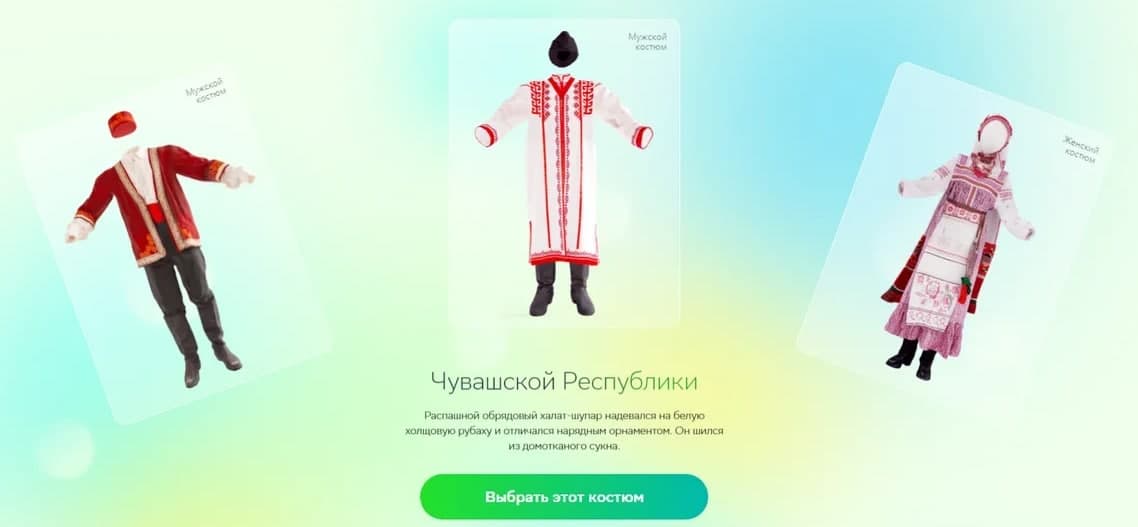 A student of MTUCI took part in the Sberbank project
Sberbank specialists have created a web service that allows you to dress up people in photos in national costumes: kosovorotka, burka, papakha, malitsa and other outfits of the peoples of Russia. To create a virtual collection, Sber AR / VR Lab scanned real national costumes and created 3D models.
It's easy to try on a suit for yourself: you need to go to the project's website, choose the image you like and upload your photo. The neural network will do the rest. She will determine the person's pose and choose clothes according to size.
Gleb Vlasov took an active part in the creation of the project: he adopted the experience of Sberbank specialists, offered his ideas, helped in the development of the visual part of the costumes. The knowledge and skills acquired during training in the virtual reality laboratory of MTUCI helped Gleb in practical activities.
Sergey Erokhin, Rector of MTUCI said: "The participation of our student in the project" Innovation through Technology " indicates that the university trains specialists in the most popular areas. Virtual reality technologies are developing rapidly, and our guys can get invaluable experience in this area with the support of Sberbank. Together, we will be able to train students who are starting to build the future of the country right now."