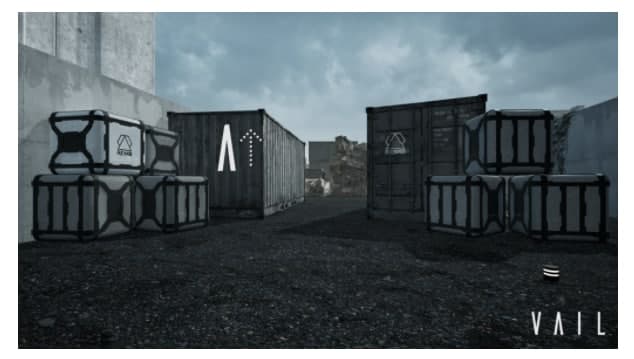 A new multiplayer shooter VAIL VR with elements of tactical combat
In the near future, most of humanity left the Earth in search of a new life.  On board the orbiting starship, they will create colonies that will become a new point of development for human civilization. In an effort to preserve the history of the Earth, these colonists will often return to their former planet to digitize cultural artifacts and heritage sites.
The big conglomerate REYAB will be against it, because it has claimed the rights to everything that is left on the planet. The remaining people on earth will organize resistance to the colonists.
Before starting the battle in an online multiplayer shooter, you must choose between fighting for the Colonists or the RAHAB Corporation. In the game, you will come together in a 5-on-5 battle, with elements of tactical firefight and team cooperation. One of the most interesting features in the game is the animation of your entire body. The scan creates the exact dimensions of your body without the use of additional tracking equipment.  VAIL VR has two game modes: Team Deathmatch and Artifact. In Team Deathmatch, two teams of five people fight each other to earn as many frags as possible over a set period of time. Artifact is a mode for a full-scale ELO rating system and automatic tournaments with gradation by rank.
The game also has an internal voice chat system for real-time communication between you and other players. If you are interested in learning more about the VAIL VR shooter, the company is currently conducting a closed alpha program. You can request access on the official STEAM VR platform