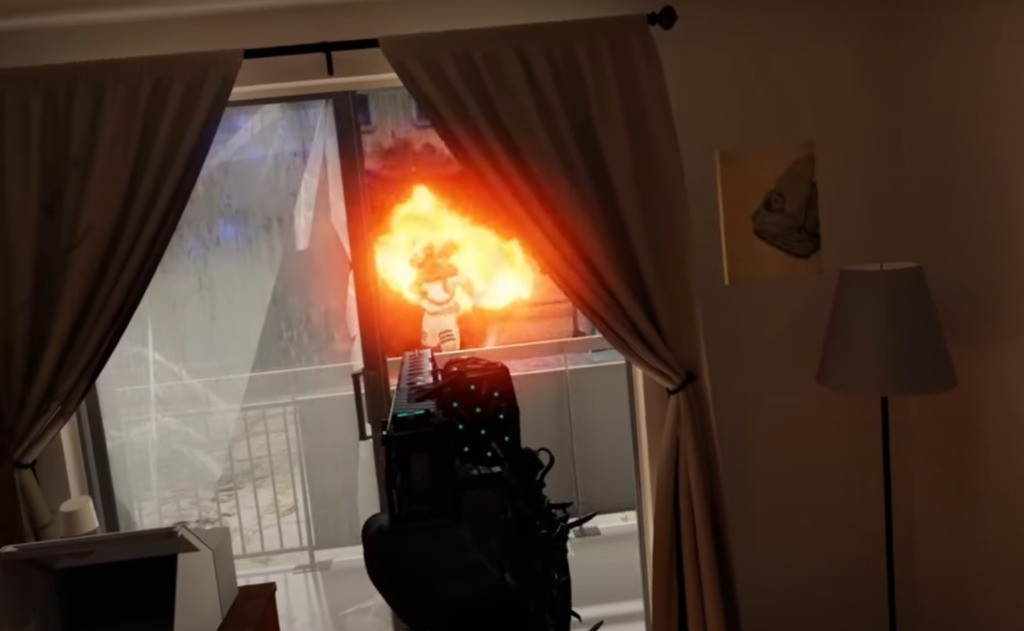 A creator turns his living room into a Half-Life scenario: Alyx
A couple of weeks ago a new content was uploaded to the Half-Life: Alyx workshop called Graham's Room, and that is precisely that, the real room of its creator, Graham Rust, converted into a real, virtual stage and that gets the feeling of being immersed inside a false mixed reality.
Welcome home! Come hang out and play catch with Patty. He is very friendly, but he gets scared easily. Don't worry about the surveillance drone or the Combine soldiers, they are here to keep the peace."
I don't know if having a face-hugging crab as a pet is the best idea in the world, but without a doubt this mod is one of the most original that we can find in the HL: Alyx workshop, although it also causes the strange sensation of invading someone's private space, their living room, since it has recreated it in such a way that we can even browse the photographs that adorn the walls and see what is on the shelves. Its playable part is limited to an intense shooting.
Virtual Reality App Development Company | Unity Development Services