A complete list of headsets compatible with Half-Life: Alyx
A complete list of headsets compatible with Half-Life: Alyx
When to exit the game remained only two weeks, continue to raise questions about what VR headsets are supported Half-Life: Alyx . So, here's the full list of VR headsets that are compatible with the game and what you need to play Half-Life: Alyx on the Oculus Quest, the minimum specification PC for games and more.
VR headset, compatible with Half-Life: Alyx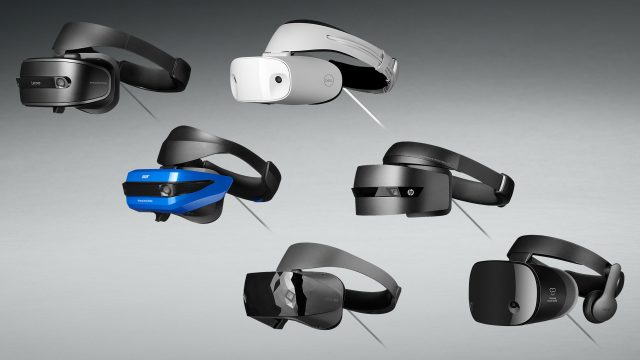 Despite the fact that Valve on the market has its own headset, the good news is that Half-Life: Alyx is compatible with almost all headsets that support SteamVR, including most of the bound set. Here is the complete list of all VR headsets that can play Half-Life: Alyx .
HTC
Vive (original)
Vive Pro
Vive Pro Eye
Vive Cosmos Play
Vive Cosmos
Vive Cosmos Elite
Vive Cosmos XR
Vive Focus Plus (requires Viveport Streaming and VR Ready PC)
Oculus
Oculus Rift (AKA CV1 original)
Oculus Rift's
Oculus Quest (requires Oculus Link compatible cable tethered to PC VR Ready)
Valve
Windows Mixed Reality
Acer WMR headset (AH101)
Acer OJO 500
Asus WMR headset (HC102)
Dell Visor (VRP100)
HP WMR headset (VR1000)
HP Reverb
HP Pro Reverb Edition
Lenovo Explorer (G0A20001WW)
Samsung Odyssey
Samsung Odyssey+
Pimax
Pimax 5K
Pimax 5K Plus
Pimax 5K Super
Pimax 5K XR
Pimax Vision 8K Plus
Pimax Vision 8K X
Pimax Artisan
VR headsets are not compatible with Half-Life: Alyx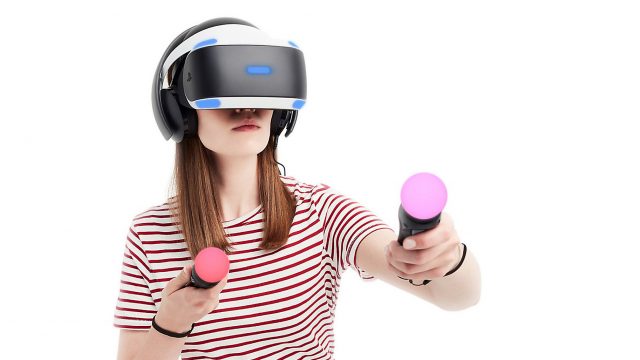 Half-Life: Alyx runs only on a PC, which means that headsets that don't work from the PC will not be able to be used. Here is a list of the main headsets that are not compatible with the game.
Oculus
Oculus Go
Gear VR (all versions)
Rift DK1
Rift DK2
HTC
Google / Daydream
Daydream View (all versions)
Lenovo Mirage Solo
Google Cardboard (all versions)
Sony
What you need in order to play Half-Life: Alyx with Oculus Quest
You can read our full and comprehensive guide on how to play Half-Life: Alyx on the Oculus Quest, clicking on the link.
Oculus Quest is a standalone headset, which means that it launches the game directly on the headset. Fortunately, the function of the Oculus Link admits that you can turn the Quest in VR headset on PC using the correct cable (and PC-enabled VR ).
Unfortunately, the cable included in the kit of the Oculus Quest, does not support Oculus Link, because it's only USB 2.0. You will need a USB 3.0 cable of sufficient quality for the Oculus Link. Most USB cables are a little short to work with the VR headset, but they can be combined with extension.
You can also play Half-Life: Alyx wirelessly from a PC using third-party tools, Virtual Desktop and ALVR , but this requires advanced setup.
Half-Life: Alyx Minimum specifications
You will need to meet these specifications in order to play Half-Life: Alyx. If you exceed these requirements, you will receive a better experience with more accurate graphics.
Operating system: Windows 10
CPU: Intel Core i5-7500 / AMD Ryzen 5 1600
RAM: 12 GB
GPU: NVIDIA GTX 1060 / AMD RX 580 (with a minimum of 6 GB VRAM)
Other frequently asked questions about Half-Life: Alyx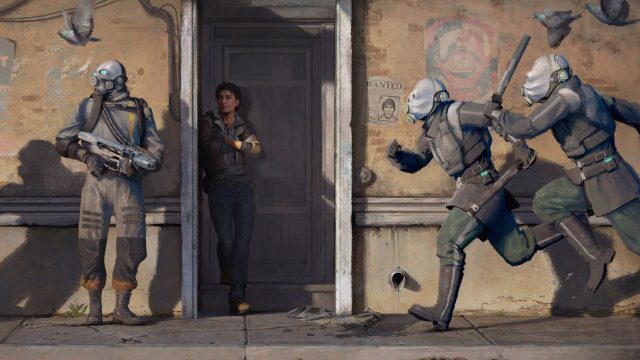 Will Half-Life: Alyx play better on Vive Index?
Although Valve says that Half-Life: Alyx was created "hand in hand" with Index, the company has made it clear that they also developed the game with all the other major compatible with SteamVR headset.
The biggest difference is likely to be connected with the controllers Index, which offer high-precision tracking of fingers, and though Valve claims that it can improve immersion, the company said it has not developed any core gameplay elements to track fingers.
Can I mix and match controllers?
If you have a headset and controllers that use the base station SteamVR Tracking (Index, Vive, Vive Pro, Vive Cosmos Elite and Pimax), these headsets and controllers are usually easy to combine and match.
Headsets that use other tracking technologies (e.g., CV1 Rift, Rift's Quest and Cosmos), can't mix and match controllers, with one exception: the controllers and the Rift's Quest are only interchangeable between the two headsets.
Half-Life: Alyx does not support VR?
No, Half-Life: Alyx is a game only for VR. Valve says that the game was designed specifically for VR.
What features are available in Half-Life: Alyx ?
Half-Life: it is confirmed that Alyx includes "one controller", subtitles in 10 languages, mode sensitivity, sedentary mode and some other options accessible.
How much space do I need for Half-Life: Alyx / Can I play sitting down?

Valve advises that this game can be played in the space of the room, standing or even sitting; for the last two options you will need enough space around so you could freely swing his arms without colliding with anything. All major VR headsets include system of "guardian" or "chaperone", which allows you to define a virtual border, showing how much space you have.
What are the options of locomotion are supported in Half-Life: Alyx ?
Half-Life: Alyx supports three modes of transportation: Teleport, Shift and Continuous.
Teleport (AKA blink) allows you to specify where you want to go and instantly appear there.
Shift (AKA dash) is similar to teleport, except that instead of instant in a new place, you are likely being transferred there.
Continuous (AKA locomotion free) allows you to use a joystick or trackpad for continuous movement of the character in any direction, as in the game without VR.
Options also allow movement relative to the head or controller and the instantaneous rotation.
These options mean that players can use the most convenient method of transportation.
Source
Another interesting article on the topic "Half-Life: Alyx":
Valve talked about the development of systems of movement in Half-Life: Alyx
25 best VR games on Valve Index and Vive
Half-Life: Alyx on the Oculus Quest — how to play and what you need for this
10 biggest upcoming games for VR since Half-Life: Alyx
Update Half-Life: Alyx improves the support for left-handers