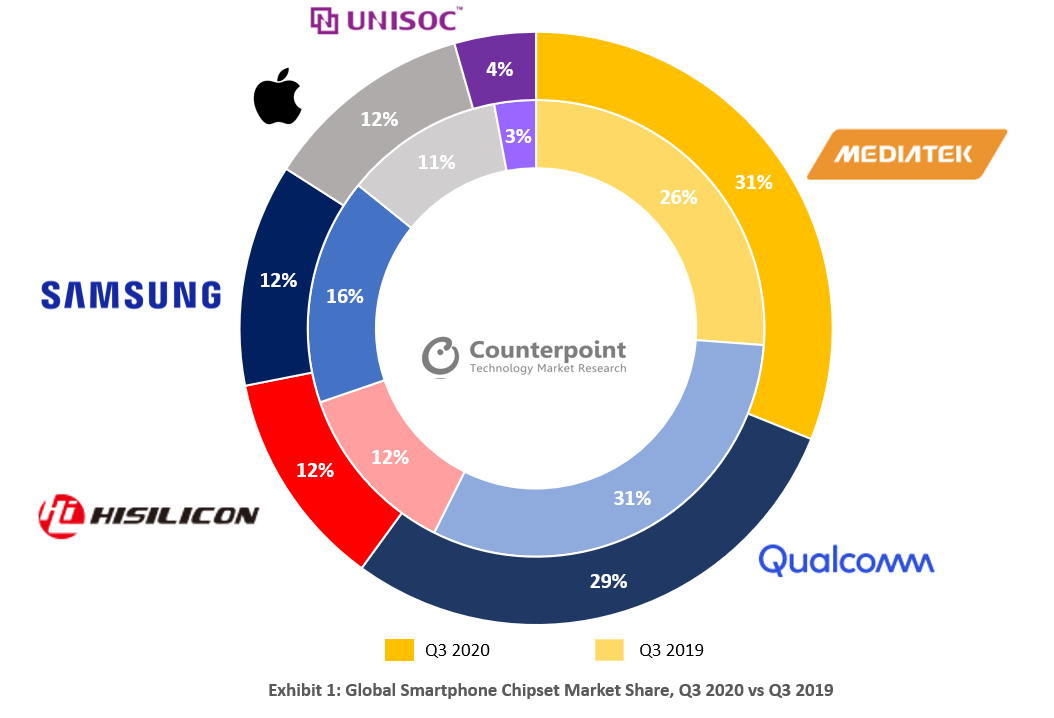 A change of leader. Qualcomm is no longer the first on the market of processors for smartphones
The research of the analytical company Counterpoint Research showed that in the processor market for smartphones has changed the leader of the company walked MediaTek, Qualcomm, and became the largest supplier of such components.
The report says that in the third quarter of 2020 MediaTek took a 31% share of the market of processors for smartphones, increasing its share from 26% last year. MediaTek success due to large sales of budget smartphones, price of $100-$250 in the markets of China and India.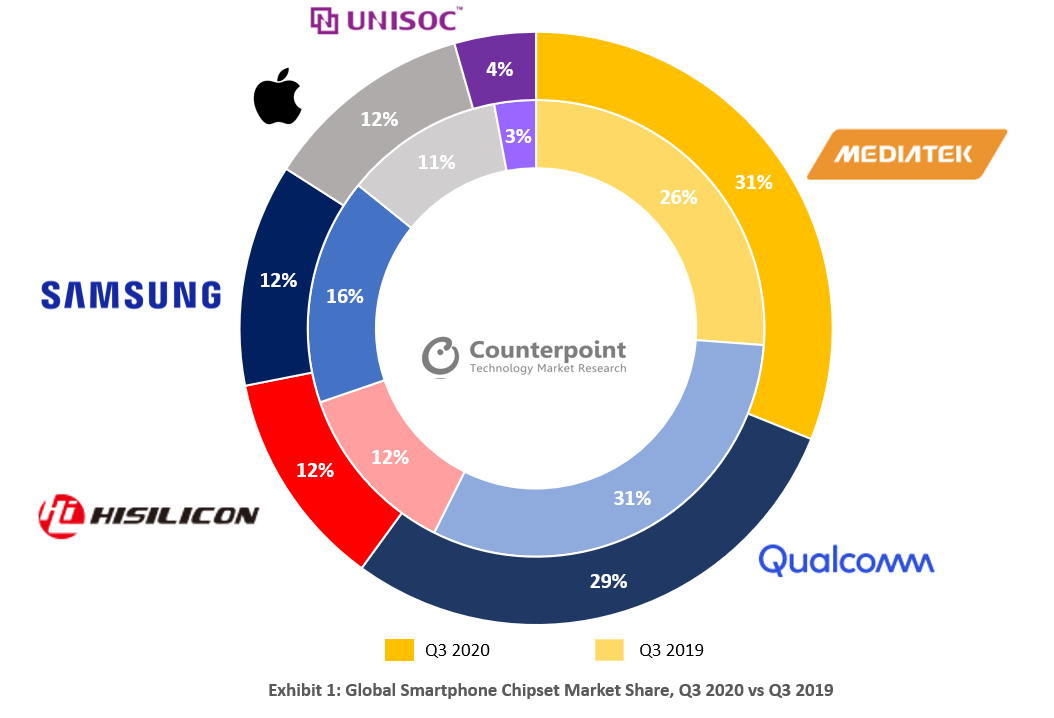 In addition, some smartphone manufacturers have increasingly used the MediaTek chipsets for their products, Xiaomi smartphones more than 3 times more often began to install the MediaTek processors compared to the 2019 year. Because of the US sanctions against Huawei, MediaTek chips are available for many manufacturers the main option of quick fill the gap.
Qualcomm dropped to second place on volumes of deliveries of processors for smartphones, now it owns a 29% share of this market. However, the company remains a leading supplier of chipsets with support for 5G communication, and given the significant growth of this segment of the market, the company has all chances to regain the lead.
On the third position in the ranking of Counterpoint Research were from three companies: Apple, Samsung and HiSilicon (Huawei) is 12% market share each.
Qualcomm will sell Huawei 4G chips despite the ban trump.
Huawei is planning to catch up with the United States in the production of microchips in just 2 years.