A backpack PC should liberate virtual reality
Published on 28.03.2017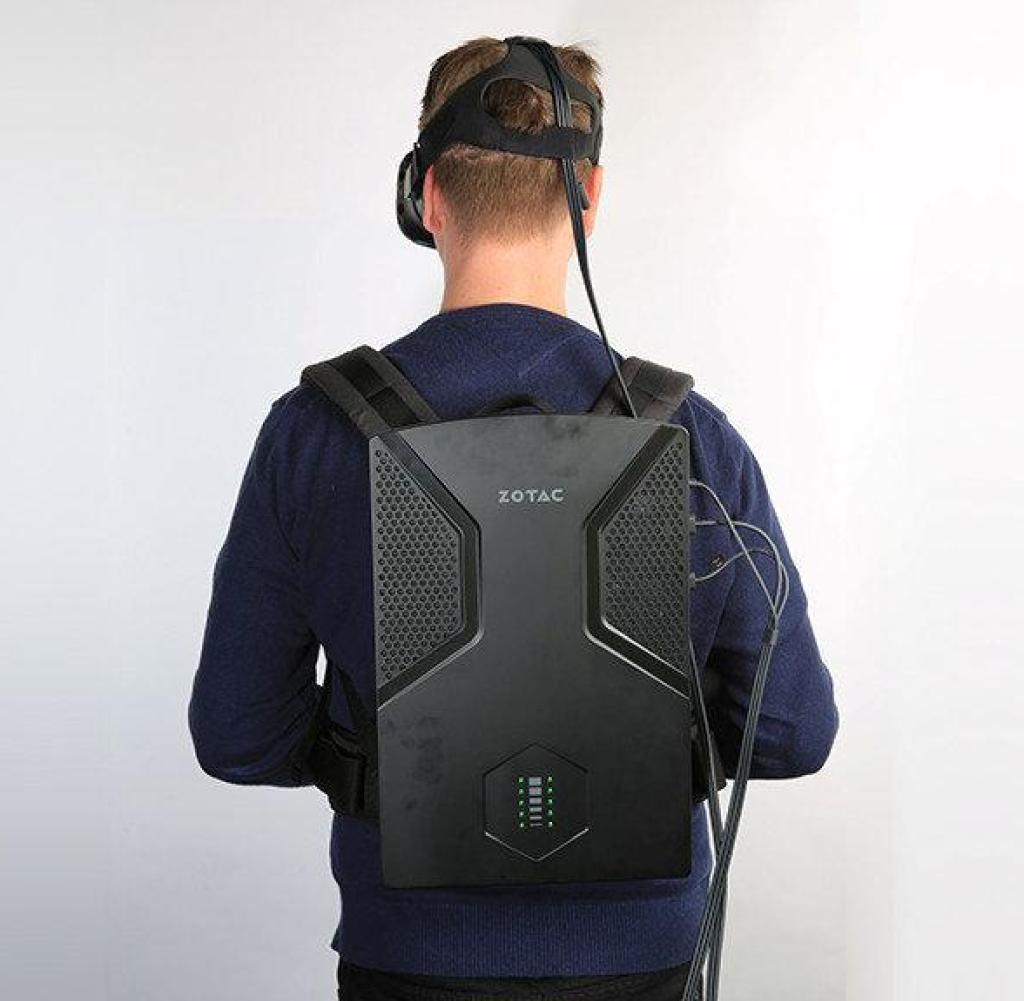 Manufacturers such as Oculus and HTC wanted to kick off a gaming revolution with virtual reality-but so far the success has not been achieved. Because for their models Rift and Vive there are still too few games, the demands on the Windows computer are still high, and the countless stripping often turn out to be a stumbling block.
At least the cable problems Zotac now wants to solve with the VR Go Backpack PC. The "Computer Bild"test shows whether this works.
This is not a joke!
And this solution looks funny, but is meant seriously: Zotac actually wants players to strap the gaming PC on their backs. But how is this supposed to work?
– Home: Together with the VR Go, players receive a carrying frame that can be connected directly to the VR Go, which weighs just under five kilograms, with a mechanical closure.
– Accus: The VR Go has two built-in batteries – a separate power supply is not necessary.
– Cable guides: All necessary connecting strips of VR glasses can be placed through the cable holders attached to the straps and lead directly to the VR Go.
With VR glasses on the meadow?
Anyone who now thinks he can play a VR game like "Elite Dangerous" with his cyber glasses in the city park will be disappointed-unless he takes several people with him who make themselves available as holders for the motion sensors.
Go home!
Thus, only your own home remains as a playing area, where the sensors are permanently installed. There, the VR Go actually gives the player more freedom of movement. The Zotac sits comfortably on the back despite its weight, the chest strap does not press, and the calculator holds bombproof in the anchorage.
For the sometimes exhausting VR game, the two batteries provide enough energy with almost three hours. Too bad: They can only be charged in the supplied station, but not by PC power supply.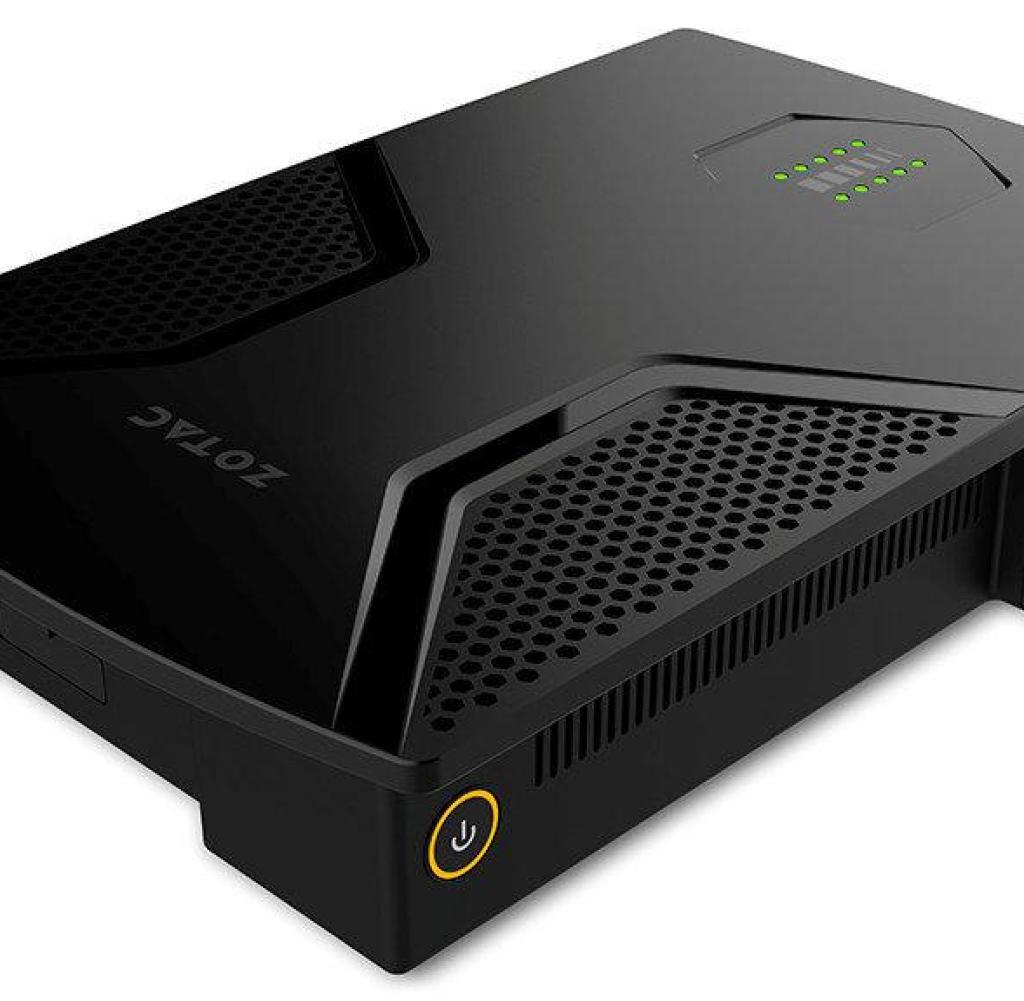 Good: The VR Go can also be operated with one battery (1: 22 hours), players can charge the second battery in parallel. In addition, the Zotac can also be used like a classic gaming PC without a battery via power supply.
Zotac VR Go Backpack PC has steam!
Whether with or without a battery: For VR games, gamers need a computer with steam. And that's what the Zotac has: The working speed was consistently high in the test, while playing also-even power-sapping 4K games showed the VR Go smoothly without distortions.
This is not surprising – a strong mix of PC and notebook components works inside:
– Processor: The engine is Intel's PC upper class CPU Core i7-6700T from the Skylake series.
– RAM: The VR Go has 16 gigabytes of fast DDR4 memory.
– Graphics Chip: Nvidia's GTX 1070 notebook graphics chip is responsible for image reproduction in VR glasses and on monitors.
– Memory: Instead of a lame hard drive, he has a nimble M. 2 SSD with 224 gigabytes of memory.
Economical, but noisy!
The energy consumption was also convincing: the Zotac approved only 34 watts. Less nice: when playing, his fans were annoying with loud rotational noise.
Conclusion: The Zotac is unique, well made and comfortable to wear. But since it can only be used at home with VR games, it is actually superfluous. A gaming notebook with good cooling in a backpack also serves the purpose.
As a gaming PC, the Zotac shows no major weaknesses, apart from the Spartan expansion options, the high noise level and its high retail price of 2199 euros – without VR glasses.
Strengthen: High game speed, very high working speed, battery operation possible, WLAN-ac, Bluetooth 4.2
Weaken: When playing loudly, very few expansion options, keyboard and mouse not in the package
Test Score: good (2,46)
Cheapest price on the Internet: 2028,99 Euro
Here you will find third-party content
To interact with or display third-party Content, we need your consent.
Enable external content