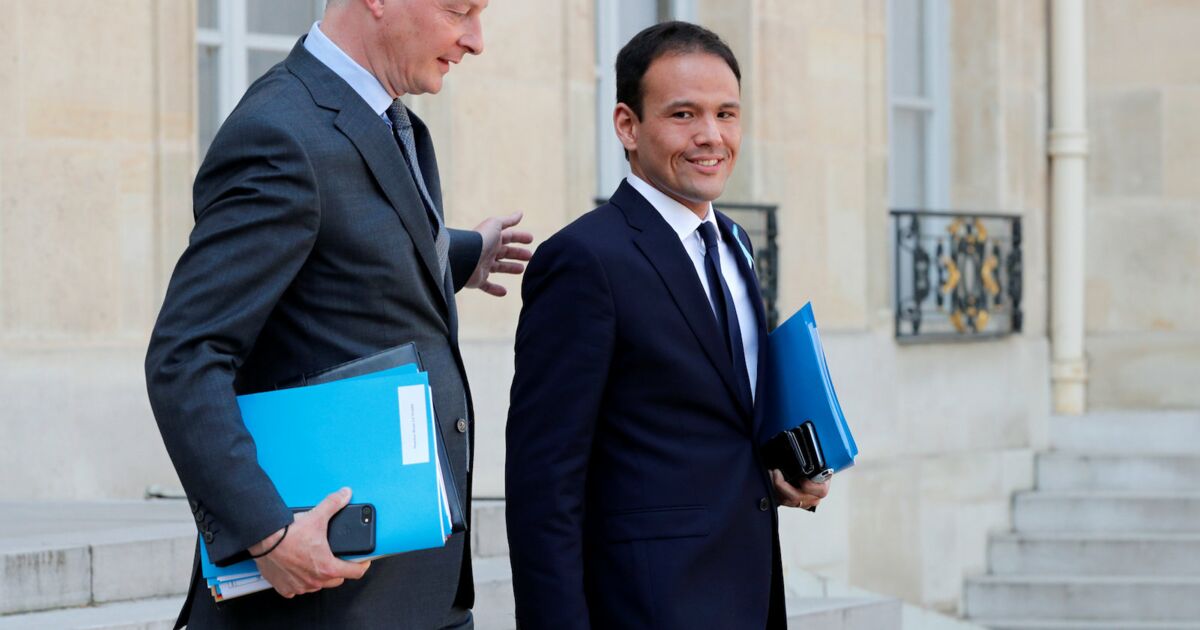 6 files on which Cédric O will be tried as Secretary of State for digital
It is on Monday, April 1, that Cédric O officially succeeds Mounir Mahjoubi – who left in the hope of winning the municipal elections in Paris in 2020 —, as secretary of State to the Minister of Economy and Finance and the Minister of Action and public accounts, in charge of digital. An alumnus of Bercy and also in his thirties, Cédric O was an advisor in charge of public participations and the digital economy. He is therefore well versed in the issues and personalities of the sector. It was he who, for example, organized the "Tech for good" summit in May 2018, which allowed the Head of state to receive Mark Zuckerberg (Facebook), Satya Nadella (Microsoft) or Dara Khosrowshahi (Uber). The second edition will take place on May 15 during VivaTech.
In Bercy, he will find on his desk several ongoing files on which he will have to "achieve short-term results", in his own words, three years from the end of Emmanuel Macron's term of office. Cedric O should not be very confused, however: behind the scenes, he has closely followed the work of Mounir Mahjoubi. Placed under the tutelage of Bercy and Bruno Le Maire, Cédric O will not only tackle economic issues – such as the attractiveness of French startups or the relationship of GAFA with SMEs in France. Even if he does not have his elbows completely straight, he is also expected on societal topics such as an action plan against online hate speech, artificial intelligence or the digitization of public services.
Read also : Why female students need to take up artificial intelligence as a matter of urgency
On the side of the actors of the French ecosystem, some are also waiting for him on the promotion of diversity of profiles and the inclusion of women in tech or the role of the national digital council.
Business Insider France has listed six files on which Cédric O is expected :
digital regulation against hate speech. The consideration of the proposed law to combat hate on the internet begins this week, on April 3 next year. Cédric O and his colleague Marlène Schiappa will have to defend this text, which has been awaited for several months and which provides, among other things, fines for authors and the liability of online platforms.
the fight against the digital divide. Mounir Mahjoubi presented in September 2018 a national Plan for an inclusive digital. 13 million French people would not use the internet much or at all and would feel in difficulty with usage. The new Secretary of State in charge of digital will have to deploy the actions including an extensive free training plan.
artificial intelligence. Emmanuel Macron dreams of making France a champion in artificial intelligence (AI). He proclaimed it loud and clear a year ago by promising 1.5 billion euros by the end of the mandate. Cédric O will have to make sure that the bellows do not fall, that the French talents do not all go to the GAFA, do pedagogy around the term, and facilitate the inclusion and the role of women and minorities in the development of this technology.
support for small and medium-sized enterprises. Amazon and Alibaba have refused to sign a charter of good conduct that promotes more transparent practices towards SMEs selling their products on the "market places" or marketplaces. Mounir Mahjoubi had made no secret of his annoyance. It remains to be seen what Cedric O's position will be on this.
the digitalization of public services. The government has set itself the goal of "100% of administrative procedures accessible online" by 2022. The idea is in particular to define a unique digital identity to connect with a single identifier to all public services. Cedric O will have to make it easier for administrations and public services to open their data.
"French Tech Plan 2022". Within three years, France wants to become the reference ecosystem in Europe, ahead of Germany and the United Kingdom. For French Tech Director Kat Borlongan and her team, this is about helping nuggets become unicorns and supporting the most promising in their search for financing, helping them buy rivals or be acquired by major French groups. On this subject, Cedric O will carry the launch of the Next40 price – initially presented as an index… – supposed to promote every year 40 French startups with high growth potential and whose impact is "positive on society and the environment."
Finally, the text on the GAFA tax, under discussion in Parliament next week, will not be carried by Cédric O but by his caretaker minister Bruno Le Maire. Nevertheless, we want to know the point of view of the former adviser to the president on a burning issue. In an interview with The Tribune just before his departure, Mounir Mahjoubi had expressed his deep disagreement on the model: "Taxation on the basis of turnover is the worst solution! This penalizes the activity instead of taxing the value created on the territory."