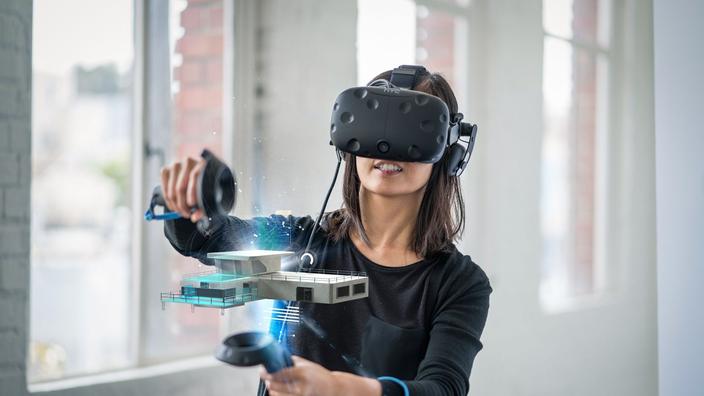 5G, a new dimension for our leisure
HOW 5G WILL CHANGE OUR DAILY LIVES (4/5) – 5G will help to change the way we watch a movie or a game or play.
Follow not a sports race but that of the athlete of his choice thanks to the GPS sensors with which he is equipped. Or choose at any time the angle of follow-up of the figure skating competition … The last Pyeongchang Winter Games in South Korea outlined the beginnings of what 5G will change in the way we understand live sports events.
To read alsoFrance should be covered in 5G by 2025
This new mobile phone technology will not just improve the speed and comfort of watching videos in very high definition or our Skype or Facetime type exchanges. It will help to change the way we view content. Intel, which has covered thirty Olympic Games events in virtual reality with the South Korean telecom operator KT, has developed the largest virtual reality center in the world in Los Angeles Intelstudios.
"When you give filmmakers tools like this, their imagination is limitless"

Jim Gianopulos, President of Paramount Studios
Thanks to a new technique, volumetric capture, which combines video capture and 3D images, allows the viewer to fully immerse himself in a scene or…