5 million sets sold, 350,000.hours of videos viewed in VR
The Virtual Reality (VR) Cardboard sets offered by Google have been available on the market since 2014. m.in. by attaching your goggles to devices sold by major smartphone manufacturers.
Now, 1.5 years after the introduction of cardboard on the market, Google has revealed statistics related to this project. It turns out that in 19 months, users received more than 5 million sets.
With the launch of the Cardboard goggles, Google has released a number of applications designed to support virtual reality. According to available data, up to 25 million copies of such programs from the Google Play store were downloaded and installed by the end of December this year. Among the most popular applications are chair in a room, Vrse and Lamper VR: Firefly rescue.
Google also revealed that users using Cardboard sets watched on YouTube more than 350 thousand. hours of VR footage.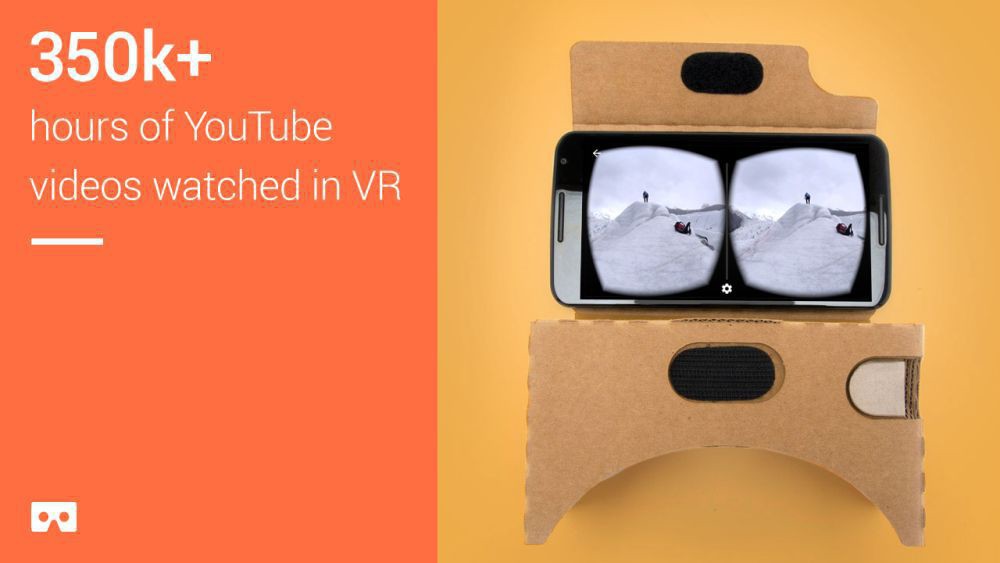 In December last year, Google made available in cardboard the ability to take pictures using this type of kits. Now it turns out that in the short term users of this option made and shared on the network with the top 750 thousand. a photograph.