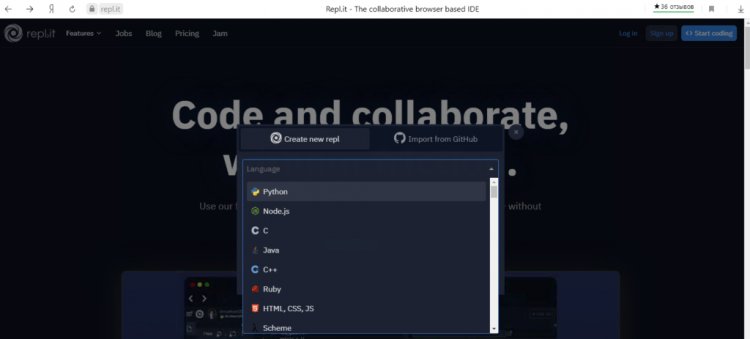 5 helpful online services for developers
We offer you a selection of five premium services-aides. They not only simplify development, but also enable you to test code online.
1. REPL.IT
The most important thing in the REPL.IT is possible to write the code for all popular programming languages (JavaScript, Python, Java, etc.) Here is a convenient modern interface provides the ability to debug, use third-party tools and send the code to friends. Thanks to the remarkable properties this area can rightly be called one of the best in its kind. And the owners of blogs plus receive a very useful feature of "embedding".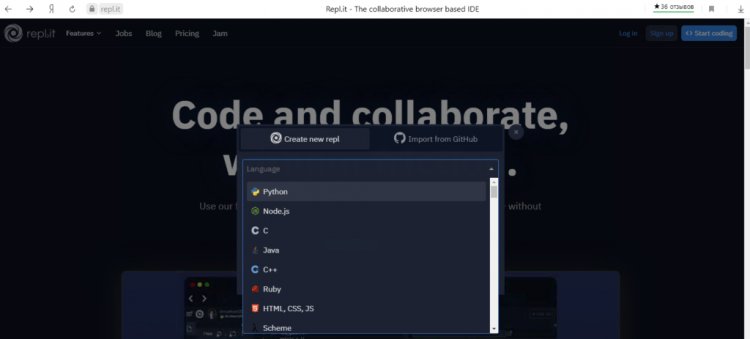 2. sqlfiddle.COM
Quite an interesting service with a classic interface that will be useful to anyone who wants to share their solutions for DBMS or testing BY not using a real console. Allows you to create and manage schema from the server under Oracle, MySQL or MS SQL Server.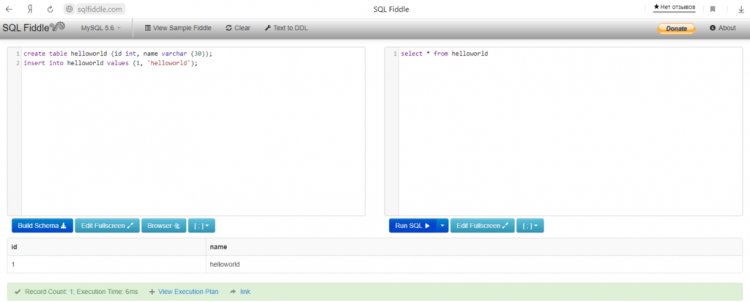 3. playcode.IO
You will definitely like the simple interface of this service, aimed mainly on HTML, CSS and JS. Among the features we want to highlight "lifereload" – instant display of code written by you as a result.
4. REGEX101.COM
It is very difficult to find a more convenient service to regular/formulaic expressions (a string that specifies the pattern to find substrings). It allows you to create multiple texts, "the bones" to analyze the expression and choose the tool for the implementation of their work. In addition, there is a clear explanation of the principle of regular expressions and information on group structures, flags/modifiers. You will also be able to share the code with friends.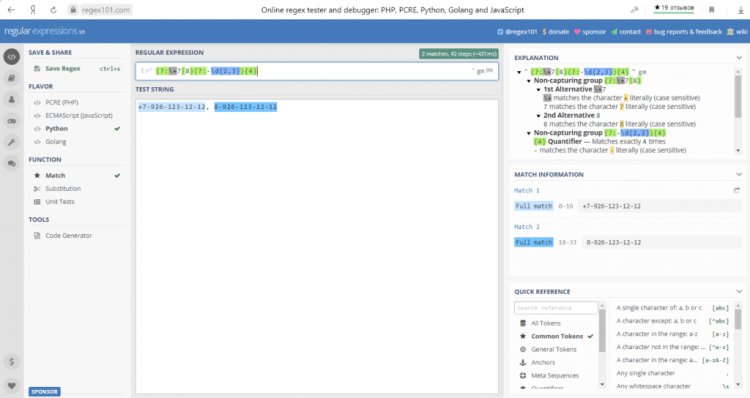 5. pastebin.COM
Pretty well-known site that allows you not only to share code written in any programming language, but to run it. Of course, you can enable syntax highlighting to make the code public or to limit its visibility and set the time interval after which the code will be deleted.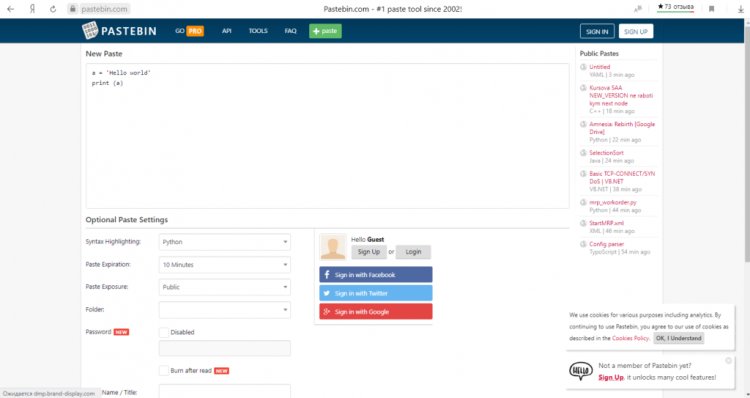 In conclusion
Using these services, you are able to write code, share it with your friends to work ON together and test it on any computer with Internet access, and all this absolutely free. I hope you enjoyed this information and you will be happy to use any (or all) of the suggested online tools. At least now you know about their existence. Success!