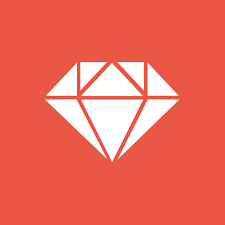 5 Best Ruby on Rails Podcasts by Netguru programmers
Are you one of those people who, browsing the internet for articles and tutorials about Ruby on rails, leave many tabs open in the browser to read "for later"?
Here's a tip-instead of putting off reading for later, try listening to a podcast.
Podcasts are a very convenient way to educate yourself. Quickly and in a friendly form they provide a lot of information. You can listen to them on the way to work, cleaning at home or going for a walk with the dog-this way you will make the most of the time that would normally leak through your fingers. In this article, we recommend several podcasts, through which you will learn about the world of Ruby on rails.
Ruby Rogues
Ruby Rogues – weekly podcast in the form of a discussion panel broadly discussing everything related to programming in Ruby on rails: practical tips, tools, libraries, career opportunities and ROR community. Co-hosts change from week to week, so there is no room for boredom and you can count on presenting topics from different perspectives. This is a podcast for everyone – for both novice programmers and those more experienced.
The Ruby on Rails Podcast
The host (formerly Sean Devine, now Kyle Daigle) conducts interviews with Ruby on Rails developers, asking about their beginnings and further career development and the latest trends in the Ruby community. For people at the beginning of their programming career, rlectures on the science of programming in Ruby on Rails, however, more experienced developers will have the opportunity to listen to discussions discussing development reports and reports from industry conferences.
RubyTapas
This is a podcast for more experienced developerswho would like would like to learn something new. Host Avdi Grimm, winner of the Ruby Hero award, twice a week posts instructional videos discussing various problems and issues from the world of Ruby on rails. A script is also available for each movie. The episodes are tagged and divided into categories, making it very easy to find the topic we are interested in. And there is something to choose from-for 4 years of existence of this series hundreds of recordings have been made, making RubyTapas one of the largest collections of films about Ruby in the network. Admittedly, to have access to the entire collection you need to buy a membership, but there are also a lot of free materials available on the site.
Code Stories
If you want to hear what the developer world in the grass squeaks, then this podcast is for you. Presenters and invitees guests will guide you through the meanderings of programming problems with humor, serving up a dose of solid knowledge. Podcast for both those at the beginning of their career, as well as experienced programmers.
Ruby5
It is impossible not to mention one of the best podcasts about programming – ruby5. Unfortunately, in September of this year, the authors announced that they are suspending their activities. Although the new episodes will no longer appear, it is still a great repository of knowledge about Ruby on rails, because the archive contains more than 500 episodes. This podcast was aimed at for more experienced programmers, therefore, the issues discussed are wont at a higher level of sophistication.
We hope this list inspired you to try podcasts. Their main advantage is that you do not have to specifically save time for them. Next time you get bored on the way to work-turn on one and enjoy your productive time.