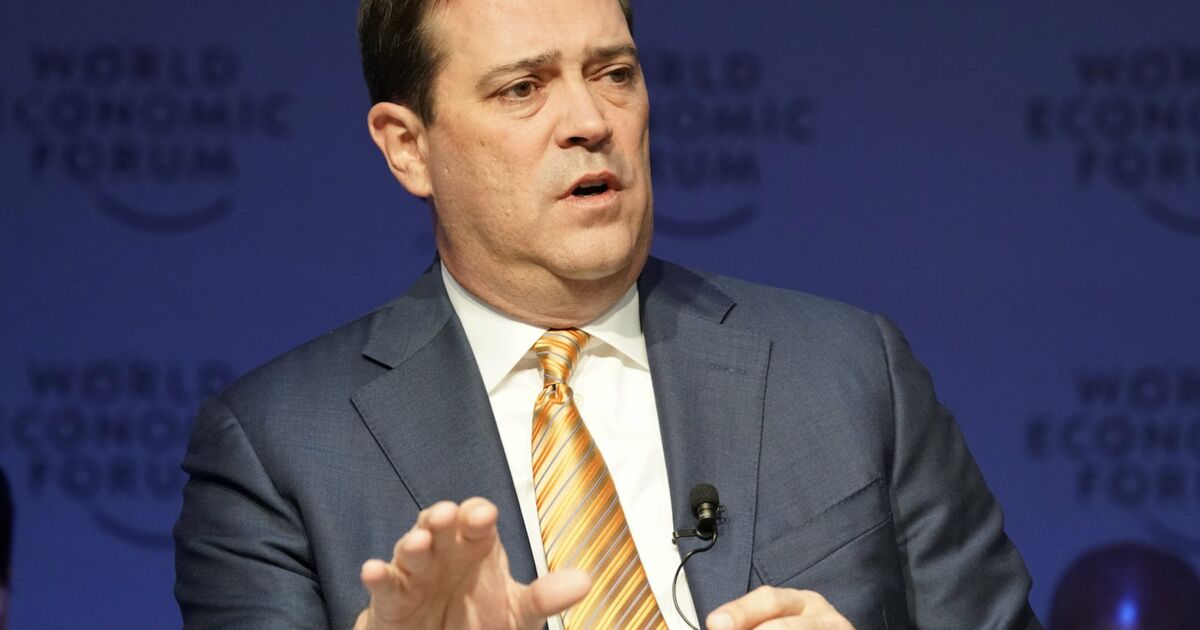 3 tech bosses have just provided an answer to the problem they raised at Davos 2 years ago
DAVOS, Switzerland – "Machines can't dream, people can," says Bill McDermott, the chief executive of SAP Group.
And on Tuesday, January 23, in Davos, Switzerland, at the World Economic Forum, the bosses of SAP, Cisco and CA Technologies showed that one of their dreams had even come true.
The three tech giants have just launched a new platform to "fill the global skills gap and anticipate job cuts generated by automation and the fourth industrial revolution" by training one million people by January 2021.
This platform, called SkillSET, was born during a previous edition of the World Economic Forum, recalled Chuck Robbins, CEO of Cisco, during a press briefing:
"It all started two years ago in Davos. We were participating in a round table at the end of which we chose five-six topics that needed to be addressed. Then we decided that this issue was the one we could all work on together."
This question is that of the challenge posed by the penetration of technologies throughout the industry. "We all know that technology will infiltrate all future jobs and displace some of them. This is an opportunity for the tech industry," added Chuck Robbins.
"You have to think about your training throughout your career," said Michael Gregoire, CEO of CA Technologies.
The WEF published on Monday 22 December a report on the "re-training revolution", which examines how 1000 jobs can be re-trained to be ready for the future.
The solution proposed by the bosses of SAP and CA Technologies is also part of the theme of the World Economic Forum 2018: creating a common future in a fractured world.