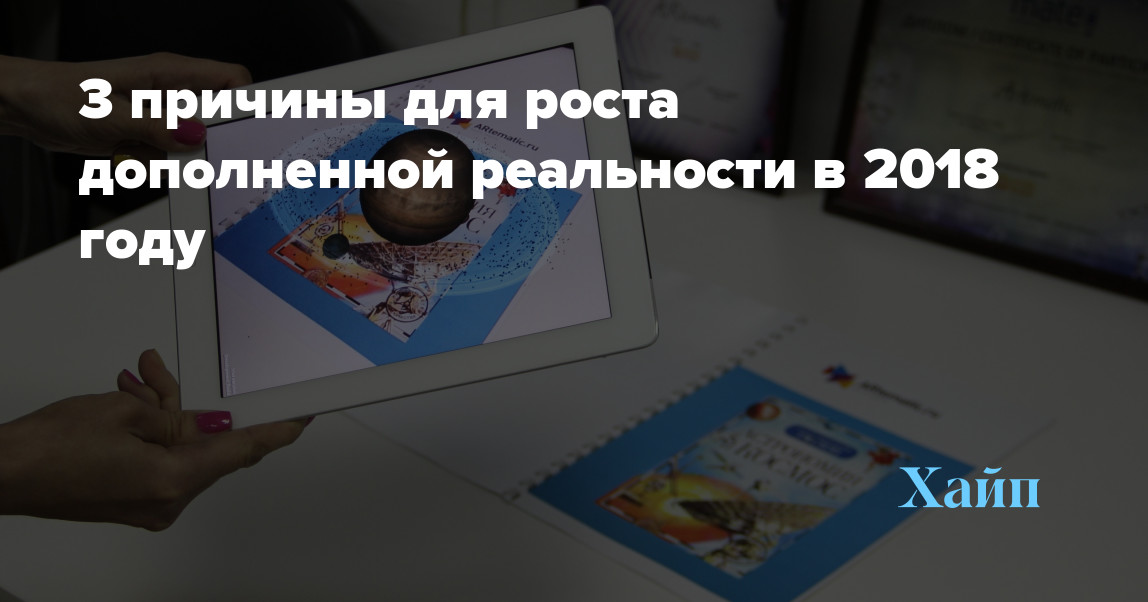 3 reasons for the growth of augmented reality in 2018
How can doctors be trained without risking people's lives and health? How can I get from point A to point B by car without constantly looking at my smartphone? How can you see a certain product that is half a world away from us without resorting to the services of airlines? That's right – with the help of augmented reality!

Photo: vr-j.ru
These questions are excellent indicators of the reasons why we will see a significant increase in augmented reality in 2018. The huge potential of AR technology in the field of medicine, automotive business and marketing is simply limitless, but what exactly will augmented reality change in these industries?
Let's carefully study the impact of this technology on the above-mentioned areas and try to understand how they will be able to ensure its growth to the projected $ 150 billion in 2020.
Medicine
The medical industry is one of the main driving forces that allow augmented reality to grow. This is due to the opportunities in education and training of personnel.
Imagine for a second: a surgeon gets the opportunity to learn how to perform rare operations with the help of augmented reality. Regardless of the experience, the doctor may always find himself in a situation where he is not ready for surgery due to lack of knowledge. And augmented reality allows you to simulate any non-standard situations and prepare a specialist in advance without harm to the patient. AR can become both a tool for teaching the most complex operations, and a means of transferring experience to other doctors.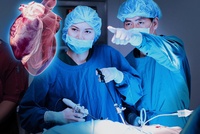 Photo: arnext.ru
As a learning tool, augmented reality can become an interactive means of accessing the experience of other doctors. Doctors and surgeons could simulate situations in real time and share them with other specialists to hear their opinions. It would become such a simple thing as, for example, video chat with other surgeons during the most complex operations.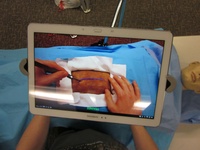 Photo: surgicalproductsmag.com
Think about the possibility of combining X-rays and 3D mapping for surgery. The doctor would be able to recreate a full three-dimensional view of the patient's body in real time based on individual images. These tools can be programmed to help the surgeon in the diagnosis of cancerous tumors. In general, augmented reality could improve the accuracy and efficiency of any medical systems around the world.
Automotive industry
The automotive world has long been "playing" with augmented reality: companies such as Chevy and Mazda have begun to add warning heads-up displays to their models. These displays use the concept of augmented reality to display your current speed and other important information on the windshield so that you can see it without taking your eyes off the road.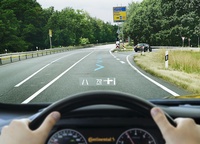 Photo: autoevolution.com
And companies like WayRay are developing this concept even further, offering such advanced systems as Navion. This amazing AR navigation system uses a transparent glass display, displaying your route on it. It's like Google Maps has been moved to the road. You no longer need to constantly look at your smartphone, because Navion, constantly adapting to changing conditions, will show you exactly where you need to go.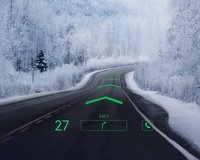 Photo: kvedomosti.com
Imagine that you get a car with a similar navigation system built right into the windshield. This would greatly facilitate the life of experienced motorists, truckers, beginners, road tourists and just bad drivers.
Marketing
Let's single out Honda and Forza for their wonderful idea to mix the automotive industry, augmented reality and a video game in one bottle. The marketing campaign called R vs R was a competition between a professional racing driver and a gamer on the new Civic Type R. This was the first joint mixed reality experience of Honda and Forza Motorsport 7.
At first glance, it looks like a simple race, but for augmented reality enthusiasts it is a kind of" door " that opens up new opportunities.
For Turn 10 Studios Forza Motorsport 7, this served as a source of data, graphic information and science, which combined in the form of a racing simulator. The main goal of the studio is to recreate a realistic driving experience in its games, bring it as close to the present as possible and understand how much a video game can compete with real racing. Will gamers, for example, be able to take part in races without leaving home? After all, Gran Turismo increases the number of real racers, so why not Forza?
For Honda, this is an opportunity to test and explore the potential of the augmented reality system in their cars, as well as to understand how attractive a virtual test drive is. Will it help increase car sales?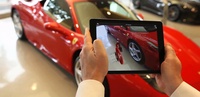 Photo: mppsociety.com
Only time will tell, but in any case, they managed to create an excellent marketing campaign.
Conclusion
Augmented reality receives numerous investments for a reason. The technology has a huge potential for creating, training and developing various tools that are very quickly becoming a reality.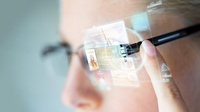 Photo: imagazin.cz
How do you see the development of AR in the future? Do you think that AR tools will continue to develop, or do you need to turn your attention to something else? Share your thoughts and comments below.