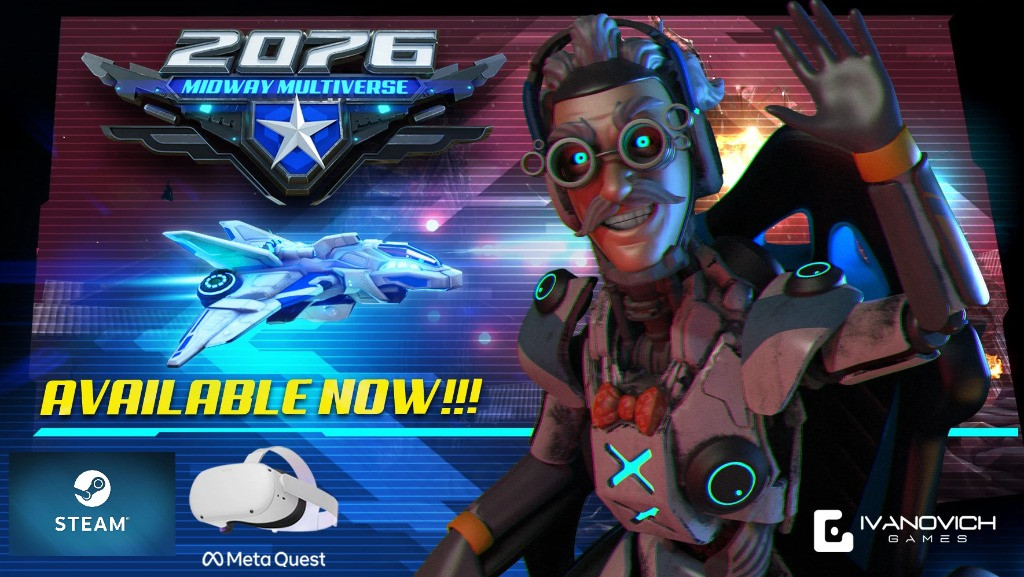 2076: Midway Multiverse releases early access on Steam and App Lab
The VR shooter with side scrolling 2076: Midway Multiverse from the Spanish studio Ivanovich Games has been updated in Mobile App to include the full game and has come out of the early access phase in Steam. In November we played it live at ROV Explorers and learned more details about its development when Iván Cascales went through Virtual Time.
Features of the final version:
13 story mode levels full of humor.
11 arcade levels with all the essence of the retro experience
11 AR or mixed reality levels in the Quest version.
3 difficulty levels
18 immersion zones.
More than 200 improvements for our ships
The Steam version is compatible with cockpit (motion simulators) and all PC viewers. Until February 10th it is 14,99 € launch offer, then it will cost 19,99 €. The Quest version of App Lab has been added levels that we can play in augmented reality. If you see it for free it is because its first three levels are, to enjoy the rest you have to acquire a DLC that costs 14,99 €.
Computer Game Development Company | Cross Platform Game Development