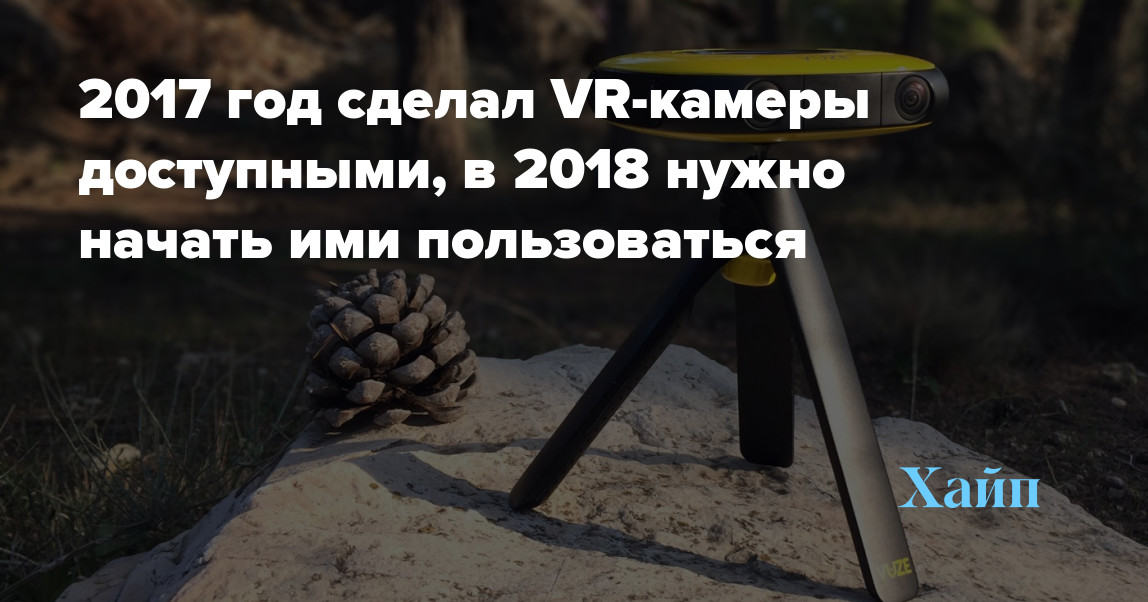 2017 made VR cameras available, in 2018 you need to start using them
The last decade has been a real breakthrough in terms of the development of camcorders and cameras, but the main result of 2017 is that VR cameras have become available to a wide range of consumers. Prior to this, devices that allowed to shoot 360-degree video were available only to wealthy users. More often than not, VR cameras have been the preserve of Silicon Valley film studios and startups hoping to unleash their innovative multimedia capabilities. And the cost of such devices is prohibitively expensive: for ordinary users, they could not afford.
Photo: o.aolcdn.com
But 2017 radically changed this situation. Facebook introduced a new family of VR cameras called Surround 360 for licensing, not sales. This was done in order to "bring" the technology to ordinary users. Thanks to this Facebook policy, Humaneyes Technologies managed to release the first VR camera called the Vuze VR Camera, which costs just under $ 1,000.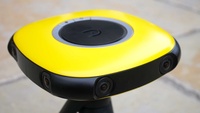 Photo: buxlead.net
This was the impetus for making VR filming more accessible. For example, the Insta360 Pro VR camcorder costs about $ 3,500 and allows you to conduct full-fledged VR live broadcasts.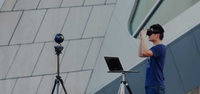 Photo: Gadget Flow
Something went wrong
Despite this positive moment, the widespread adoption of VR cameras in 2017, unfortunately, did not receive. And this happened due to a number of reasons, the main one of which is the consumer's misunderstanding of the difference in VR video formats: 360 degrees, 180 degrees and 360-degree content filmed in 2D. There are cameras on the market that support video capture in all of these options, and this is confusing for buyers trying to figure out what's new.
Worse, many unscrupulous companies sell 2D 360-degree cameras posing as devices capable of capturing full-fledged VR content. And this is a grave mistake: if we want to gain the trust of consumers, we must be extremely honest with them, especially when it comes to new technologies.
We also saw a major player leaving the market. Nokia unexpectedly discontinued its OZO VR cameras in October and left the market. Although the device was not intended for the average user (the camera retailing for $ 60,000), the company's departure was indicative of the difficulty that any manufacturer faces in creating devices for the VR industry: the technology's slow development and low popularity.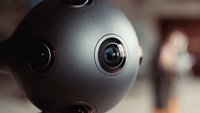 Photo: 24gadget.ru
As it turned out, despite the new unforgettable VR experience, it is still difficult to force consumers to purchase expensive equipment. The quality of cheap VR headsets also aggravates the problem: in some of them it is very difficult to interact with the interface – for this you even have to take off your VR headset. On the one hand, such devices are cheap, on the other hand, they do not allow you to get a full-fledged immersion experience in virtual reality.
Hope for the future
It is highly likely that in 2018 we will see headsets with good value for money, such as the Oculus Santa Cruz and other standalone devices. But even in this case, the user will have to face another serious problem: the lack of quality content.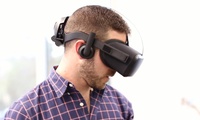 Photo: forums.oculusvr.com
If today's VR camera market can overcome the obstacles associated with the limited number of headsets users have, then the quality of content that people create on their own will increase. VR video is still waiting to dominate YouTube, but that won't happen until the number of users of such content grows.
Fortunately, it seems that everything is heading towards this, and more and more new users will join virtual reality in 2018. VR technology is already being used in education, it is used to train workers and not only. And the more people will encounter virtual reality outside their homes, the more they will be interested in it.
Photo: apk-dl.com
In addition, there has been an increase in sales of VR camcorders that allow shooting in 180-degree format: they have an affordable price and are ideal for acquainting users with a virtual environment. In the future, many of these users will purchase full-fledged VR cameras.
In recent years, human behavior is changing rapidly, with the focus shifting from photos to videos thanks to services such as SnapChat, YouTube and others. We strongly believe that the next step is to move to immersive 360-degree videos.
As an industry, we shape consumer habits to enable them to experience experiences that are as close to reality as possible. And we strive to do everything to remove those obstacles described above in order to popularize the industry this year.
Jim Malcolm, CEO of Humaneyes.
Based on materials from venturebeat.com