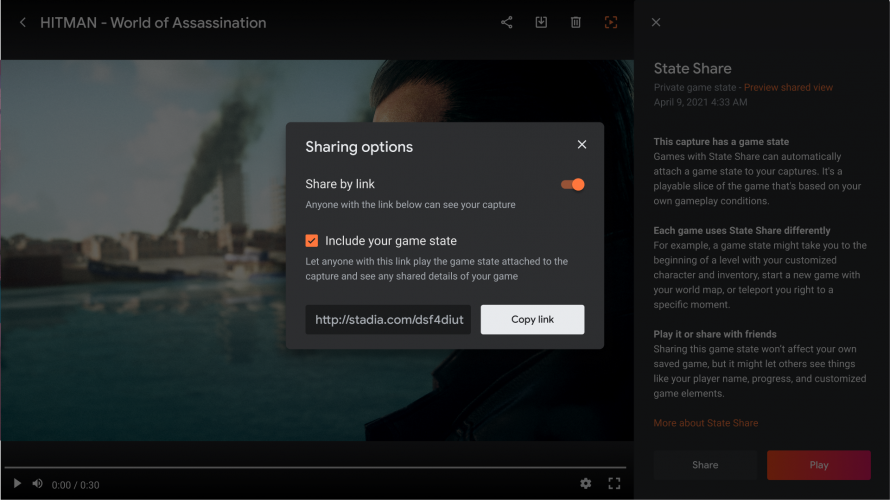 20 Jan starts in Stadia, one of the key features — advanced save as the link
Even during the announcement of the Stadia in March 2019, the Google said about the function of State Share — it allows you to share the state of your game world. The company called it the "feature" that can normally exist only in cloud gaming, and thus is one of the key features of the platform. She works in Stadia for the second year, however, the State Share will be available only on January 20, with the release of HITMAN 3.
According to Google, the State Share is created at the same time as the user takes a screenshot or video. What is included in State Share depends on the developers of the particular game. For example, in one case you will take at the beginning of the level with the character, inventory and health, which are recorded in State Share. And in the other you will teleport exactly at the same place, which was created by the State Share, but your own progress in the world will remain in place.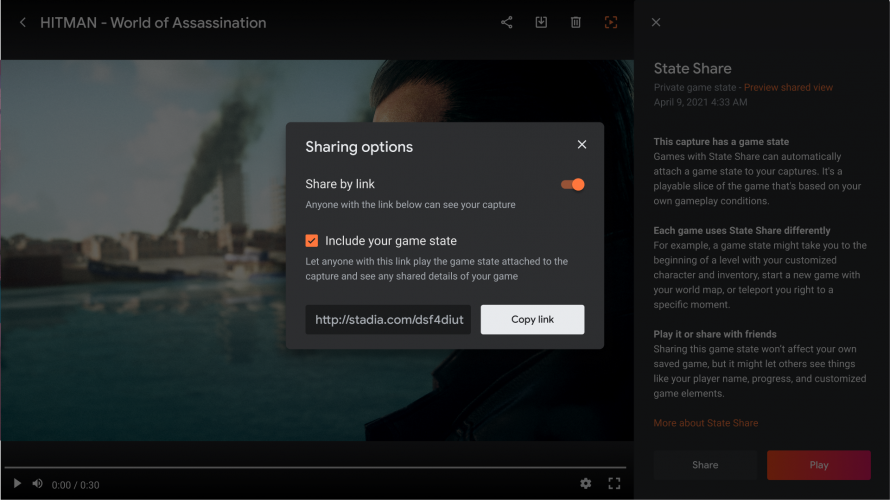 To share these here advanced saving is very simple: you are given a simple link that allows you to send to anyone (if only Stadia from the person working). For example, players with a keen spirit of competition can challenge a friend — like, try to beat my record in this situation! And streamers will share some amazing situation with the chat or to evaluate conservation from the audience.
January 20 State Share will start to work not only in HITMAN 3, but in the first two parts of the trilogy is on Stadia. In the case of HITMAN in interactive retention is enabled the start point of the task, purpose, equipment (including weapons, equipment and clothing) and the level of difficulty. Writes Google, through State Share users will be able to try out guns that they have not yet discovered in your passage.
What other games will be State Share, Google did not specify. The company promises that this feature will be introduced and developed during 2021-th, and in the more distant future.