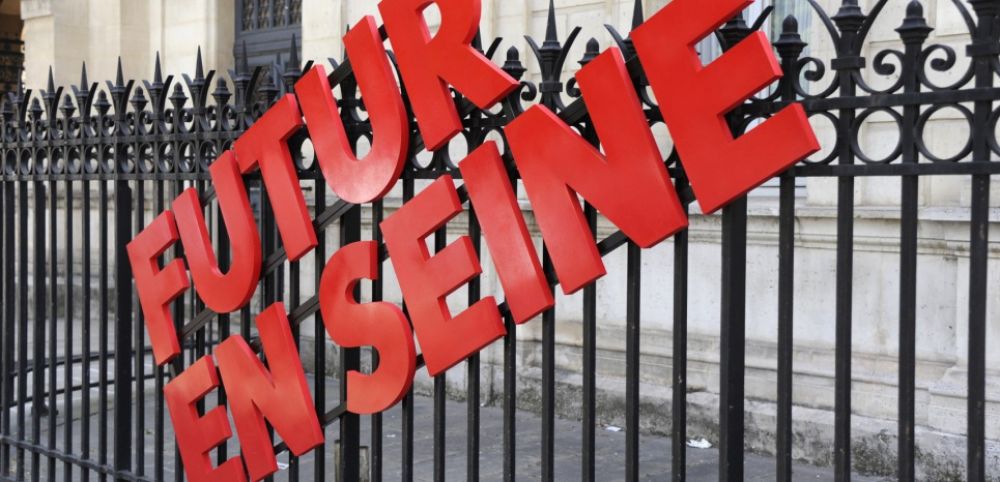 150 demos await the visitors of Futur en Seine
# FuturenSeine. A window into the world of tomorrow. And it starts today, Thursday, June 9, 2016. Futur en Seine is now the essential meeting place to discover the prototypes imagined and designed in startups and SMEs in the Île-de-France region. 150 demos await visitors – the event is open to all and is free ! Inaugurated by the President of the Republic François Hollande and the President of the Île-de-France Region Valérie Pécresse, the fair will be held until June 19 in various sites of the capital, in particular the Carreau du Temple or the Gaîté lyrique, but the other addresses are available on the official website of Futur en Seine. This is the 7th edition of this festival created in 2009 by Cap Digital, a cluster of competitiveness and digital transformation. The red thread of this year ? Officially, the issue of hacking, hacking: the conference cycle " All hacked ? All hackers !"will run throughout the festival, under the direction of Eric Scherer, director of foresight at France Télévisions. But the 2016 opus of Futur en Seine will no doubt be marked by the steamroller of virtual reality : many entrepreneurs, engineers and students have seized on VR to explore its possibilities, which promise to be quite dizzying. We will return very soon to the demos tested by our journalists, on the site of Sciences et Avenir. But right away, a taste, with some ideas crossed in the stands of Futur en Seine.
MUSICAL. A backpack to physically feel the vibrations of music.
The # SubPac backpack allows you to physically feel the vibrations of music @timmpi #FuturenSeine pic.twitter.com/UAc4MXWbwX

– Stéphane Desmichelle (@stephane_de) June 9, 2016
AVATAR. A shower cubicle ? No, a gantry to get scanned and create an avatar. (The prototype was developed by the Nantais of Sylkke.)
Welcome to the cabin to make his 3D avatar in seconds… @ silkke_corp the result ds qqs hours 😉 pic.twitter.com/ALSwPQGOUf

– Stéphane Desmichelle (@stephane_de) June 9, 2016
The result ? Here is the avatar of our journalist Stéphane Desmichelle :
VR. A virtual reality app… to see his dreams. The user "draws "in the air his" dreams", and then enjoys the result through an HTC headset. Great success for this application designed by Dassault Systèmes, which can be shared : after trying the app, the experimenter can lend the VR mask to a second person, who will be able to "enter" his universe.
To live your dream in virtual reality #DreamSketcher #VirtualReality # FuturenSeine @Dassault3DS pic.twitter.com/CwWoECDtK7

– Stéphane Desmichelle (@stephane_de) June 9, 2016
ROWING. Again from the VR with this virtual rowing. An expensive device, therefore reserved for sports halls and public spaces like airports… The result is exciting : it is possible to evolve in the middle of many scenery, rivers, beautiful landscapes of course, but also space, in the middle of a rain of asteroids !
Rowing in virtual reality with @ GroupeADP and @ holodiavr, you will have to test @damienhypolite 😉 pic.twitter.com/7lDVe4943f

– Stéphane Desmichelle (@stephane_de) June 9, 2016