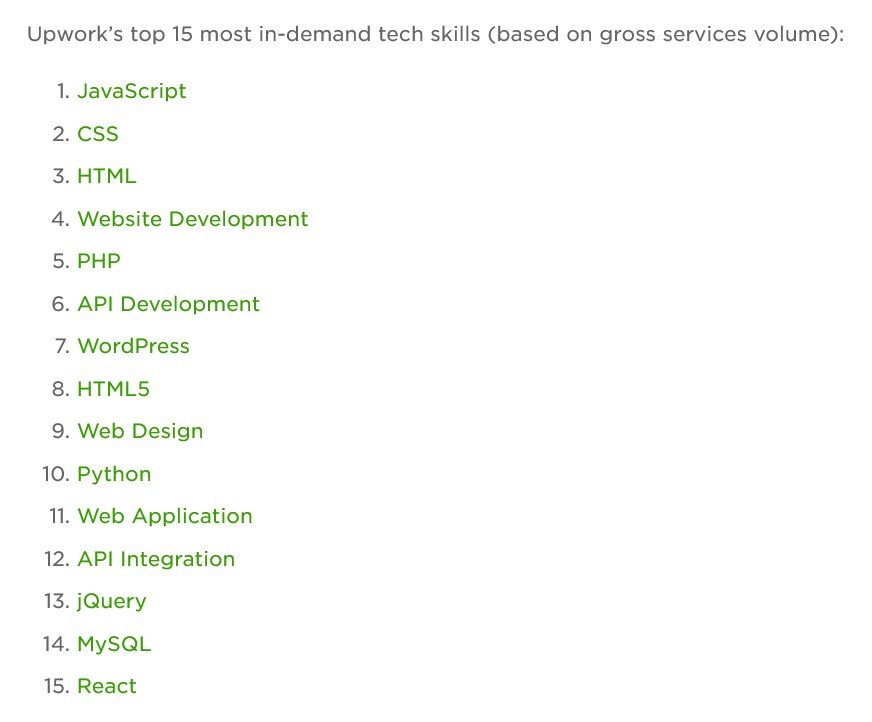 15 skills that employers often want to see from freelancers
Global freelance marketplace Upwork provided a list of the most popular technologies, programming languages and skills that interest the customers.
As the representatives of the exchange, in terms of the pandemic and associated large demand for web-based products value experienced freelance it specialists has greatly increased. Many companies now have to face new challenges, but finding and retaining professionals with the desired level of training is not so simple.
Conducted field survey showed that independent programmers plan to operate 51% of recruiters. The main reason for this is the growing need of companies in the knowledge and skills of mobile app developers, websites and other software. At least, that indicated 49% of respondents.
Now let's look at the list Upwork, which included the employers need from freelancers technology: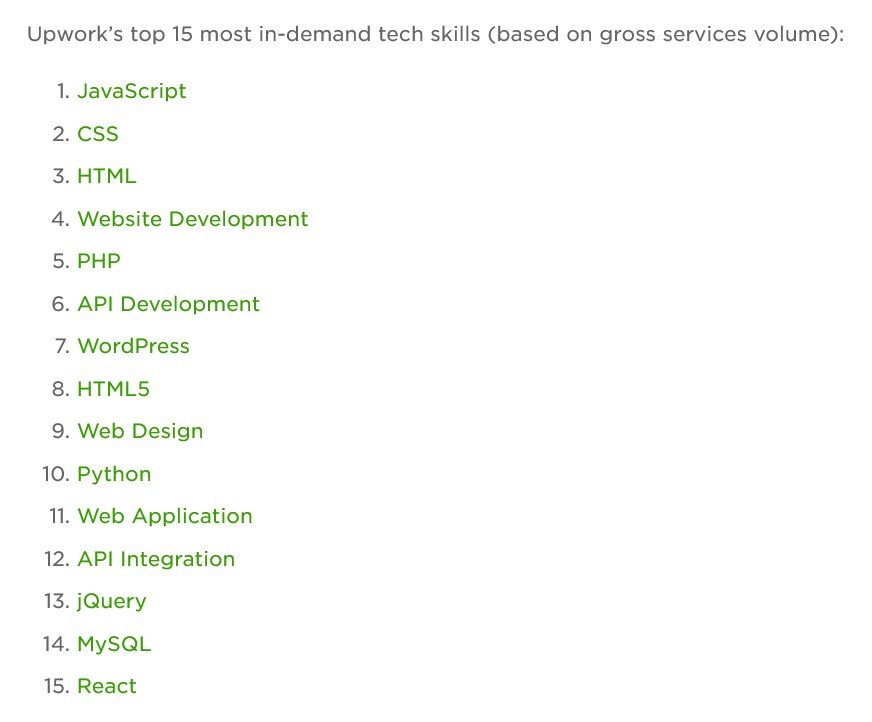 According to Dice Insights, in the list of requirements for freelancers were those JAPANESE whose knowledge of the company and demand from candidates for a full-time, including Javascript Python. But for full-time employees, the leaders were SQL and Java.

The fact that the top lines almost always CSS, HTML, JS, PHP and WordPress, directly points to a big demand in the labour market of specialists involved in building and supporting web sites. According to forecasts, by 2030, the interest in web developers will increase by almost 15%.