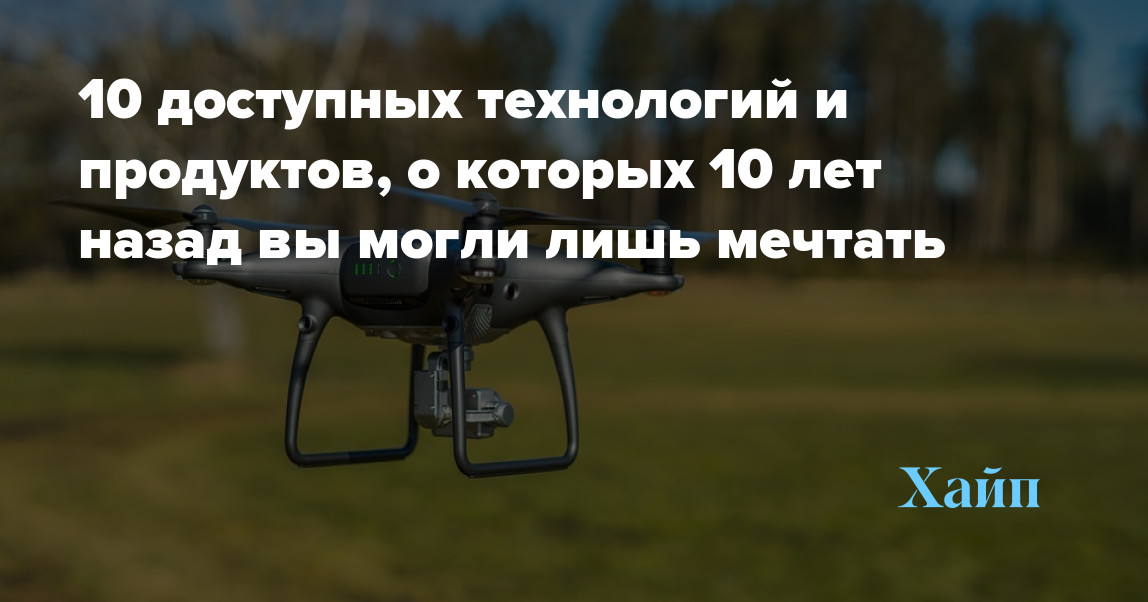 10 affordable technologies and products you could only dream of 10 years ago
It may seem that progress has slowed down. Yes, Moore's Law has slowed down, electronic chips are no longer becoming as complex as they used to be. At first glance, nothing fundamentally new has appeared on the market of high-tech devices. But this is a wrong impression. Progress moves, gradually enters our life, and we ourselves do not notice it.
You don't even need to go deep into history. You can find a dozen technologies and products that 10 years ago were either an experimental exclusive, or were not used at all, "on the surface". The items listed below were available to a few back in 2009, and today they are ubiquitous.
Quadcopter
Quadrocopters are now available to everyone © Pixabay
The history of the creation of an aircraft with four rotors goes back a hundred years. But the miniature drones we are used to, which are now widely used for practical and entertainment purposes, began to appear in their modern form just a little over 10 years ago. I myself have never paid much attention to their history, but it turns out that until the middle of the last decade, multicopters hardly evolved.
The development of miniature brushless motors, the creation of piezoelectric gyroscopes and the increase in the capacity of lithium batteries made it possible in the 2000s to create a modern quadrocopter. Initially, these devices were expensive (over $ 1000), had a low carrying capacity, and had limited functionality.
Only a few years have passed – and now a toy quadrocopter can be bought for a couple of tens of dollars. For a couple of hundred, you can already count on a device suitable for amateur photography, and for a couple of thousand – on a professional drone that can lift a good camera into the air. Even 7-10 years ago, the technology was exclusive, but now it is difficult to imagine what the numerous video content would be without using aerial photography from a drone.
Quadcopter
Electric car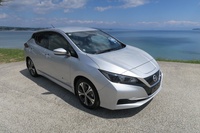 Nissan Leaf is a $ 30K mass-produced electric car © EVCentral
In 2009, Tesla Motors introduced the first production electric vehicle, the Tesla Roadster. It was a small-scale sports car based on the Lotus Elise coupe. By the end of the decade, only about 800 copies were produced, and the total circulation of the model was 2500 cars. There was still a year left before the serial launch of the Nissan Leaf.
A decade later, Tesla has already produced about 400 thousand of its cars (models Roadster, S, X and 3), and Nissan has sold about the same number of Leaf copies of all versions. The network of electric filling stations is expanding, sales of other models of electric cars are also growing.
Yes, so far an electric car is more expensive than a car with an internal combustion engine, but we are already talking about numbers of the same order of magnitude and massive sales. If 10 years ago only 2.5 thousand lucky people who had time to place an order for Tesla could afford a serial electric car, today almost anyone who has money for a modern car can become an owner of an electric car.
Available SSDs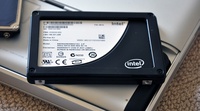 Intel X25-M 80 GB cost 10 years ago up to $ 700 © Paul Stamatiou
By the mid-2000s, hard drives were the slowest growing element of computers. Progress was making no headway: the volume grew many times over, but the speed hardly increased. Solid-state drives were used mainly in removable media (SD cards, USB sticks), were relatively expensive and had a small resource of rewriting cycles.
In 2008, the cost of the first 60-80 GB SSDs was about $ 700, or about $ 10 per gigabyte. Today, a terabyte disk can be purchased from $ 100, which equals 10 cents for the same amount of memory. In just 10 years, SSDs have become 100 times more affordable. If then a solid-state drive was an attribute of a high-performance PC, then today it is difficult to imagine even a cheap office computer without it.
In addition to the cost reduction, there has been an increase in performance. Modern drives with an M.2 interface are capable of processing about a million operations per second and deliver speeds up to several GB / s.
SSD drive
AI, neural networks and machine learning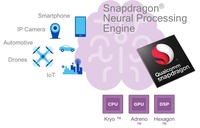 Modern chipsets for electronics contain blocks of work with AI and neural networks © Lateral Thinking
Technologies using the functions of artificial intelligence, machine learning, and neural networks were widely available only to scientists in the past decade. Even a relatively simple algorithm such as smile detection (it appeared in cameras around the late 2000s) required a lot of preparation and consumed a lot of computational resources.
Today, many computing devices are equipped with special modules for working with AI technologies. These are found in chipsets for small electronics, CPUs and GPUs for computers, chips for transportation, and many other products. Even a simple photo capture on a smartphone today can use AI functions to process images: remove noise, highlight objects in focus, and improve the quality of a photo.
In the scientific field, AI tools are used even more widely. With their help, they diagnose diseases, predict the weather, and simulate complex physical and chemical processes. Even if you do not see the process of these technologies with your own eyes, you probably regularly come across their results.
Voice Assistant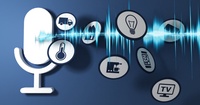 Voice assistants have become mainstream in 10 years © Smartsheet
The development of AI systems and machine learning has resulted in the emergence of multifunctional voice assistants for electronic devices. Until the end of the last decade, all vocal user interaction with a smartphone or PC was reduced to dictation and primitive commands. As a rule, these were acoustic systems, capable of determining the value of a command from the shape of a sound signal for the subsequent call of a programmed function.
Over the past 10 years, voice assistants have grown significantly wiser. They have learned to accurately identify the user by voice, have become able to conduct a dialogue that looks meaningful. They do not just execute commands, such as calling a subscriber by his name or launching an application, but analyze the content of a person's speech, look for the optimal answer and answer with a voice. The progress is just colossal.
4K video in your pocket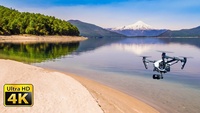 4K UHD video goes mainstream © Pinterest
10 years ago, shooting video in HD-resolution 720p and higher was the prerogative of purely video cameras. Even not all high-end cameras were able to shoot videos in FullHD, and smartphones and "soap boxes" were limited to VGA. A decade later, there are enough both filming and reproducing devices for working with ultra-high definition video.
In 2019, not only cameras, but also budget smartphones learned how to shoot videos in 4K with 30 FPS. TVs and monitors with support for this resolution have become quite affordable for the majority. Amateur video filming has reached a fundamentally new level in 10 years.
4K camera
VR and 360-degree video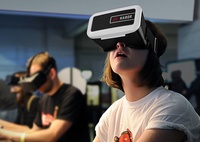 Virtual reality is now available to everyone © BGR.com
Progress was not limited to the transition to 4K. Virtual reality, which 10 years ago was something experimental and unknown, has been available to everyone for several years. Google Cardboard and its analogues allow you to use almost any smartphone to work with virtual reality, and products like PlayStation VR make it possible to play computer games with immersion in the virtual world.
There is not a lot of content for VR yet, but there are already gaming projects, and AR applications, and video content with a full view, filmed with 360-degree cameras. These are no longer experimental technologies, but quite massive and generally available products.
Google Cardboard V 2.0
NFC payments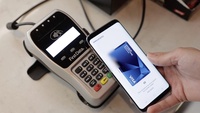 NFC payments are now almost everywhere © Cnet
NFC is not a new technology. 10 years ago, there were even the first phones to support it. True, the majority did not even know about the existence of such a technology, even bank cards with PayPass / payWave support were just beginning to appear. A decade later, everything has changed.
Most smartphones over $ 250 today are equipped with NFC. In simpler models, technology is also beginning to be used more and more often. NFC is used for contactless payments in stores, payment of fares in public transport, synchronization of small wearable electronics, emulation of RFID tags, and in other areas.
3D printers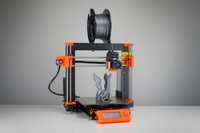 A home 3D printer was a rare novelty 10 years ago © 3dPrintStory.org
3D printing is another technology that has become mainstream and available over the past 10 years. After the patent for the FDM deposition technology expired in 2009, 3D printers began a massive march. They quickly fell in price from tens or even hundreds of thousands of dollars to much more affordable prices.
The first models of consumer-grade 3D printers cost several thousand dollars and made it possible to reproduce objects with dimensions of the order of 10 * 10 * 10 cm.Today, in China, you can buy an assembly capable of making parts about 25 * 25 * 25 cm for $ 100-200. -devices that make higher quality products from UV polymers. These can also be bought for less than $ 1000.
Wanhao Duplicator i3 Plus 3D Printer
3D ToF Cameras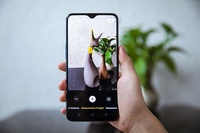 ToF cameras have recently appeared in smartphones © Oppo
One of the recent innovations is the ToF camera, which is capable of capturing objects in 3D. Originally part of a 3D facial scanning system (such as Apple FaceID), in 2018 it has evolved into a more independent element. At the time of compilation of the collection, about a dozen smartphones with a 0.3 megapixel ToF camera have already been presented in mass sale.
The advent of 3D cameras makes 3D scanning and modeling much easier. Combined with 3D printing, this technology greatly facilitates the creation of any small plastic product in the domestic environment. For a couple of years, only engineers and IT specialists knew about ToF cameras. But progress is happening right before our eyes, we just do not notice it.